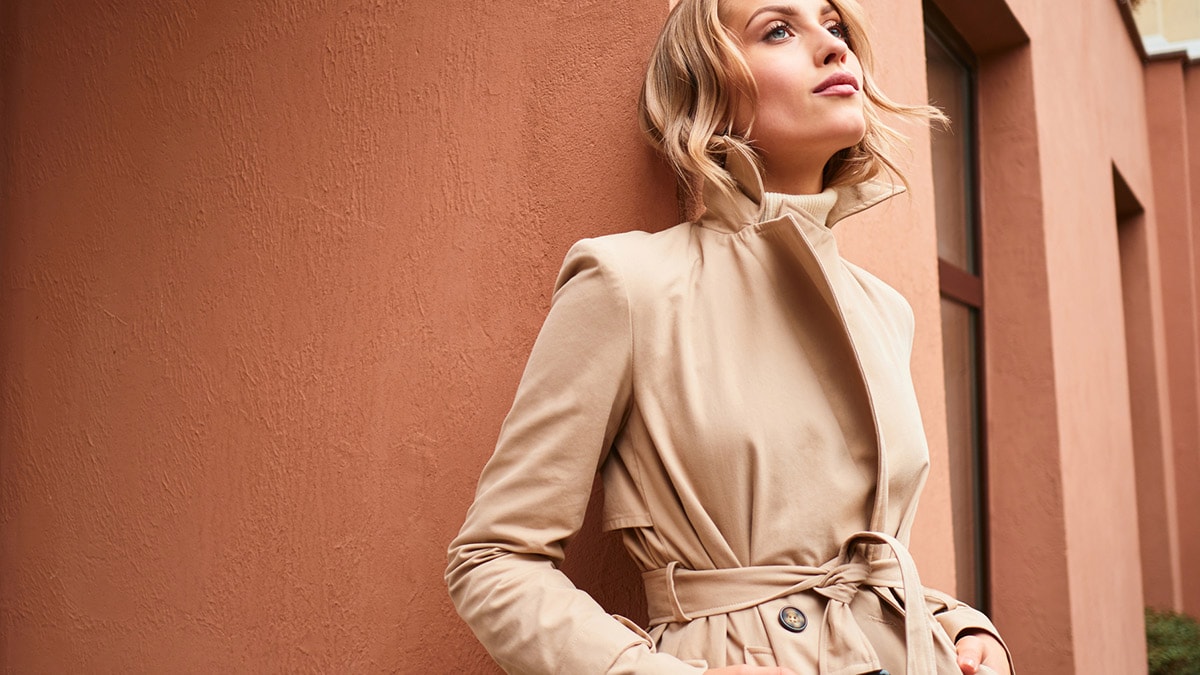 Minimalism is the rage of boutique hotels and architects, of interior designers and Swedish furniture, but you don't hear much when it comes to minimalist wardrobe. But you should. Less is more and that's a hard concept for us to digest sometimes when we're inundated with ads that tell us to buy because we deserve it (hey we do, don't we?) or with clothing prices so low in some boutiques that it's considered quasi disposable (can't afford not to buy it!).
A minimalist's wardrobe is the kind of wisdom your chic grandmother would give you. Or the beautiful old woman in some modern day fable, who always wore red lipstick and Chanel suits. "It is better my dear," she would say, perhaps a long cigarette in hand, "to own just one Chanel suit, than a closet full of sad excuses for textiles."
A minimalist wardrobe is great for the following reasons:
Saves on space
Saves on time (less minutes wasted shuffling through your jammed closet and struggling to make a decision)
Saves money
So with no further ado, here are the basic builders you'll need to harvest your minimalist wardrobe.
Minimalist Wardrobe on a Budget in 8 Steps
1. 3 blazers
Don't be tempted with cuts or patterns that risk becoming outdated. Go nothing but classic here as you'll change the blazer's look with the rest of your ensemble. The blazer will be a core piece that will ground you to a mature, "take-me-seriously," business-ready look.
This blazer from Ralph Lauren for $69.99 on sale could be worn nearly five days a week and cause no one to question you. To complete your wardrobe, choose three staple blazers (a black, a grey or beige, and one bold color).
2. 3 fashion forward but simple sweaters
Here's where it pays to spend more — because cheaply made sweaters made with questionable fabrics will begin to pill, fade, and quickly fall to the back of your pile/closet. Do yourself a favor and save up for a cashmere sweater and a couple more fashion forward yet simple versions like this boucle knit from BB Dakota, on sale for $36.
3. Art Deco jewelry
Though these rise and fall with their popularity (thanks to pop culture and movies like The Great Gatsby), the style will never go out for good. The Jazz Age brought so much to raise a glass to, especially with fashion. A statement necklace from this era can change your look (fave shirt + blazer) and your mood to boot, in a flash. Try this blue and green octagon pendant from 1928. It's a big statement for a small price ($28). Other jewelry staples include silver or gold hoops and a realistic (or real) pair of mid-sized pearls.
4. Fave shirts
You always need 'em, they go with everything. Dress them up with sparkly necklaces and one of your blazes, or down with your best jeans. Shop GAP, Old Navy, or Target for these.
5. Shoes
You need seven pairs of shoes. That's it. Two great pairs of heels, two great flats, two great boots, and one stylish mid-heel. Lucky seven! I like the Calvin Klein Gella Pump below for $108 — wear it with your dresses, skirts, and even a nice pair of jeans.
Heels: Standard black pumps and color of your choice (nude works well during warmer weather and brown may be necessary depending on your wardrobe)
Flats: Go with one more fashionable version and one more comfortable. A ballet flat and a nice sneaker would be my picks.
Boots: One fashion forward pair and one for bad, bad weather.
1 Grab-bag: You can pick here, but a mid-heel is a versatile choice that you can wear with shorts, jeans, skirts, dresses, and trousers.
6. Wrap dresses
Diane von Furstenberg is a genius and we all know it. She gave women the most essential dress we could ever own. Three of them will give you tons of outfit options, since you can pair them with your different blazers, necklaces, and shoes. This 24seven wrap dress is a steal for $49.99.
7. 3 bottoms
You get some freedom to choose the type of bottoms that fit into your lifestyle, but you'll need three of them. Try straight-cut jeans, a pair of trousers like Everlane's straight leg crop (on sale for $36!), and your favorite style skirt — I like pencil skirts, but you might like an A-line midi. If you live a more casual life, you could swap in a nice jogger for the trouser.
8. A great trench
Will the trenchcoat ever go out of style? No. Get a classic, well-made trench and you're good for life. Seen here is Topshop's Sophia trenchcoat, currently on sale for $47.50.
Want more minimalist wardrobe building hacks? See our posts: How to Create a Work Wardrobe on a Budget and What to Wear Work.