Wondering what you can find on Budget Fashionista? Here's your answer: a ton of fashion advice for the budget conscious. We've been around since 2003, so we have a lot of content. Below you'll find an alphabetical list of our categories with post counts and a complete listing of categories with links to individual posts. Have fun exploring!
Budget Beauty [132], Body Care Advice [24], Hair [39], Makeup [63], Budget Home Decor [47], City Shopping Guides [16], Editor's Picks [4], Fashion Advice [178], Product and Site Reviews [68], Fashion and Style Trends [395], Accessories [116], Celebrity Style & Fashion [118], Date Night [16], Every Day [21], Fall/Winter Trends [77], Party [18], Petite Fashion [15], Plus Size [34], Prom [9], Spring/Summer Trends [80], What to Wear in Your 20s & 30s [34], What to Wear in Your 40s and 50s [34], What to Wear When You're Over 60 [32], Work [26], Gift Buying Guide [33], Learn How to Shop [184], Clothing Glossary [46], Fashion Designers [121], Go Green on a Budget Guide [20], Sales [7], The Best Swimwear Guide [23], The Budget Holiday Shopping Guide [15], The Cheap Wedding Guide [40], The Guide to Bras [11], Outfit Ideas [78], Personal Finance [8], Press Coverage [13], Trends No More [270], Website Policies [9]
Budget Beauty [132] ↑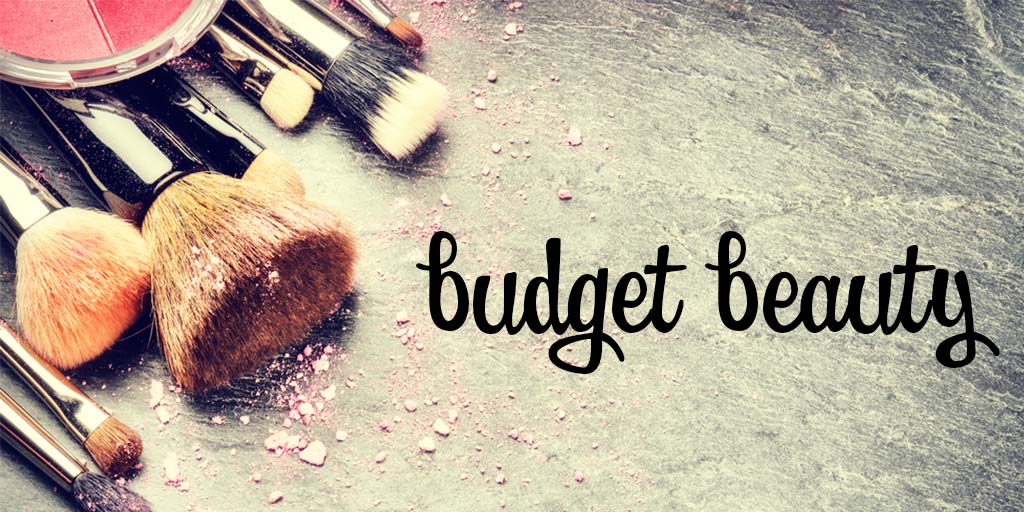 Make-up colors go in and out of fashion just as clothing styles do, right? Stay in the know with our budget beauty posts — our best content to keep you in the know about the latest in beauty trends and money-saving tricks! Make-up colors go in and out of fashion just as clothing styles do, right? Stay in the know with our budget beauty posts — our best content to keep you in the know about the latest in beauty trends and money-saving tricks! Here you'll find budget beauty hacks for real women, including info on how to create your own beauty products and how to find the perfect makeup for your skin tone. Our most popular beauty posts share tips for affordable self-indulgences, like DIY facials and creating a spa-like bath experience at home. Anti-aging is one of our favorite topics as well. Dive into our
"face" collection
to get the latest on anti-aging products, including skincare and beauty supplements. Or if you're the gal who's always searching for her next go-to hair style, take a peek at our
hair beauty posts
. Our
body beauty posts
share what's trending in self-tanners, nail polish colors, moisturizers and more.
Budget Home Decor [47] ↑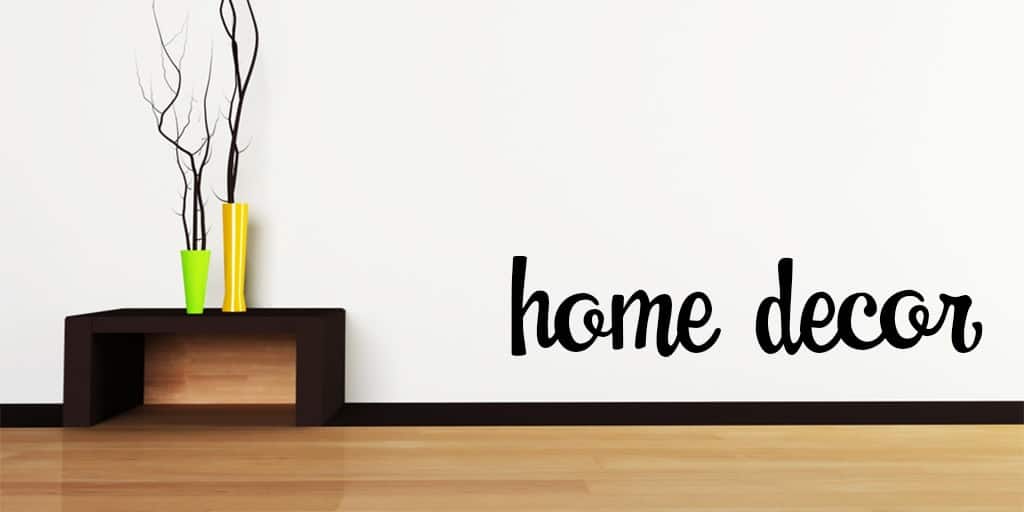 If you like to surround yourself with nice clothes, you're probably also particular about the way your home is decorated. And as with clothes, there's no need to spend your life savings fixing up your house. Here's our budget-friendly home decor advice that includes fun DIY projects, budget home decor tips and more.
City Shopping Guides [16] ↑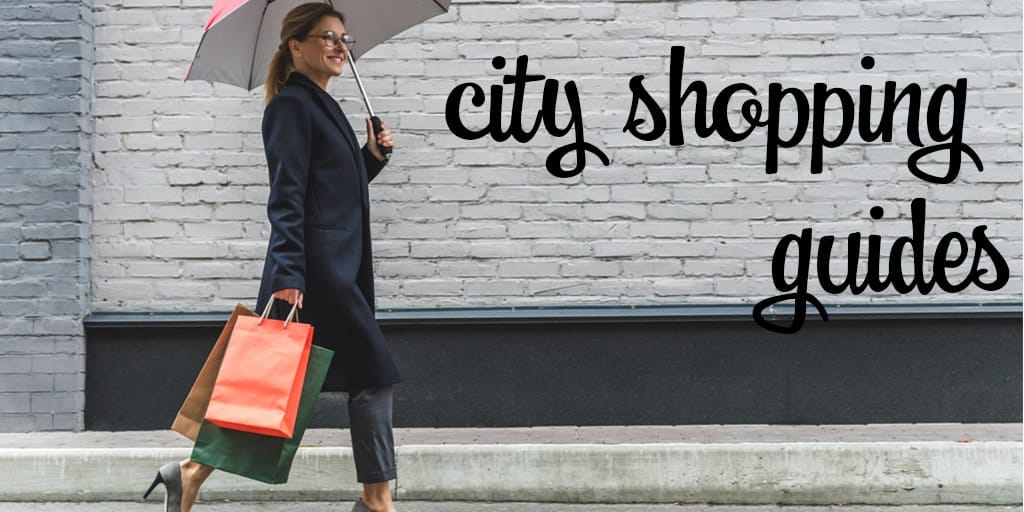 Traveling to a new city? See our city shopping guides for help shopping on a budget in New York, Los Angeles, Atlanta, Chicago, San Francisco and more!
Editor's Picks [4] ↑
Fashion Advice [178] ↑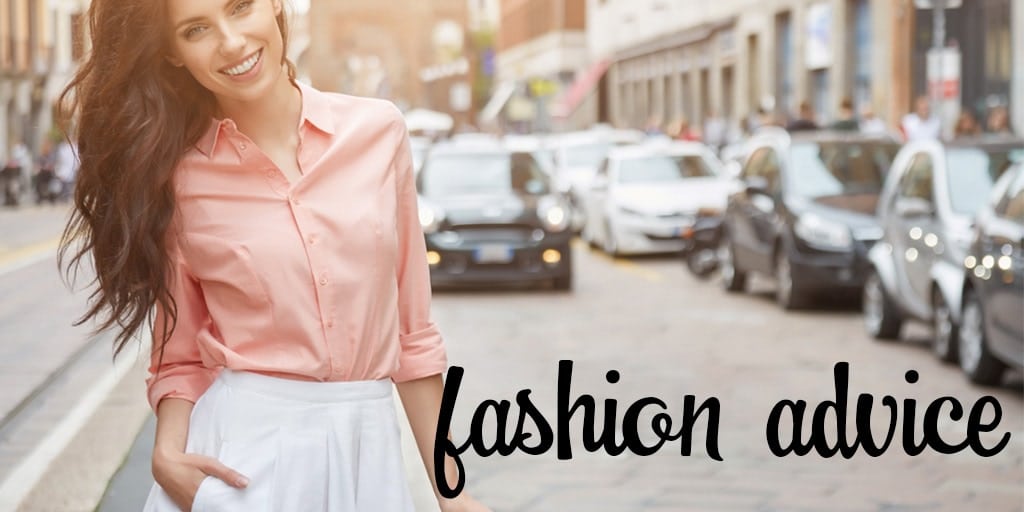 This is our best advice on fashion! Budget Fashionista delivers wallet-friendly style and fashion advice so you're always on-trend and looking amazing. We also provide reviews on fashion-related products and services, so you can check here before you buy: Fashion Reviews
Fashion for Your Age
The rules of fashion are mostly just loose guidelines, as confidence trumps everything. But as we age, we might seek out some guidance on what is and is not age-appropriate. For those days when you're feeling a little extra age-conscious, we're here for you. Access our "budget fashion by age" tips with now: 20s and 30s • 40s and 50s • 60s and up
Fashion for Your Body Type
Choosing fashion for your body type is not about covering up — it's about knowing what to look for & wearing pieces that make you feel fabulous. Petite • Plus
Occasion
Because you don't wear a slinky LBD to work or power suit on a date, we've created these guides for fashion for the occasion. Date Night • Everyday • Party • Prom • Work
Fashion and Style Trends [395] ↑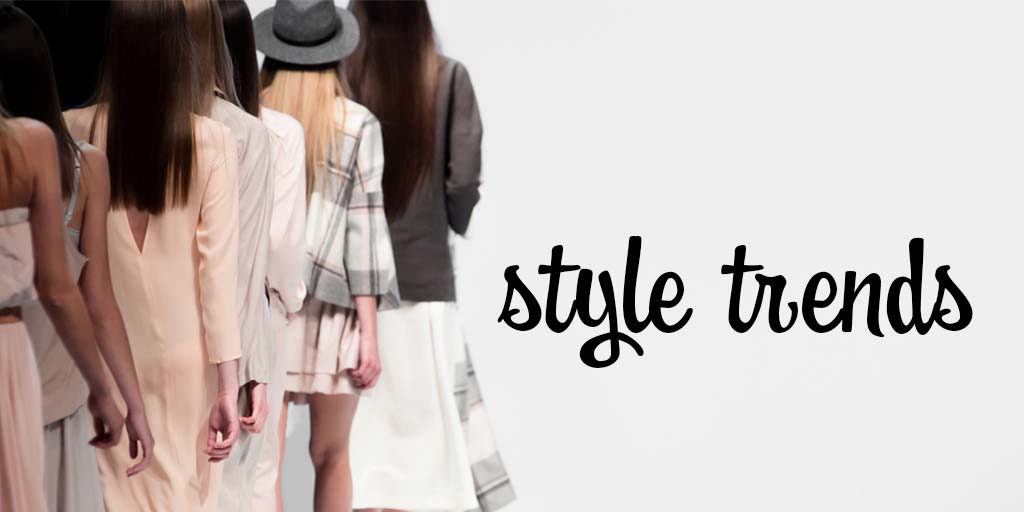 Be the most stylish girl in any room without spending a fortune! Budget Fashionista has a long history of providing fashion-minded women with budget fashion advice and style trends — for looking and feeling beautiful. We love the trends, even if we don't chase them. We love to watch what's coming off the runways and into the stores. And then we can get creative about incorporating those fresh new styles into the rotation without breaking the bank. Take that fashion and style journey with us!
Seasonal and Celebrity Style Trends
Need something super specific? We have you covered! See our spring/summer trends posts and our fall/winter trends posts. You can also check what's happening with accessories and our look for less celebrity style advice.
Gift Buying Guide [33] ↑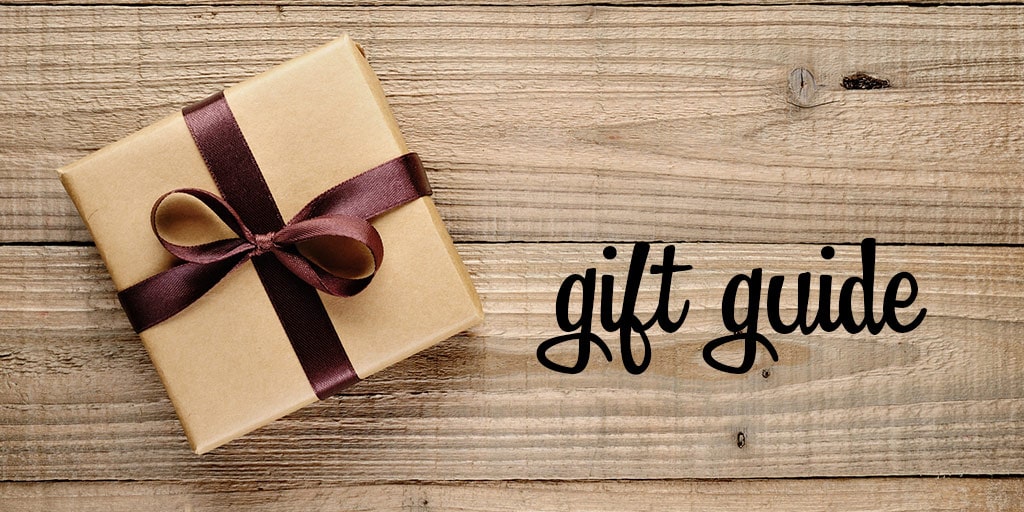 Here it is! The Budget Fashionista Gift Buying Guide that'll streamline your holiday shopping and birthday shopping. The guide includes individual product reviews -- and these are products we've used and personally recommend. You can identify these because the review is typically about a single product or brand, like this one about ROIL shampoo. The exception to the single-brand rule is this comparison of Le Tote and Haverdash (we've used both). You'll also find fun gift ideas that we've uncovered by scouring around the web. These are in the posts that feature multiple products and brands. While we may not have personal experience with all these recommendations, we do take care to read the reviews before including a product in a post. Our gift buying guide also features a guide to gift guides, because...well, why not? Have fun shopping for gifts year-round, and remember to give yourself something special too!
Learn How to Shop [184] ↑
Welcome to The Budget Fashionista Learn How to Shop Guide. Here you'll find our best strategies for shopping like a pro and saving money at your favorite fashion retailers. You'll find store-specific tips for many retailers including ShopBop, Ulta Beauty, Dillard's, Bloomingdales and more. Also see our tips on shopping thrift stores and trendy stores. We also love the "shopping list" post. Posts like "Best Occasion Dresses under $75" give you an easy set of trendy pieces to make your shopping uber efficient. One overlooked side of shopping for clothes is returning clothes. After all, it happens sometimes that you buy a piece and then your opinion changes when you get it home. Some of our most popular posts cover return policies, from Payless to Saks.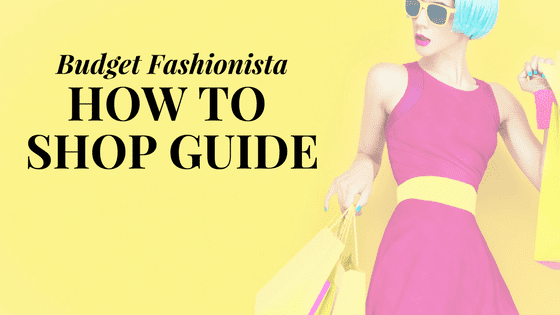 If you're not sure where to start reading, try these posts and topics:
How to Shop Marshalls ● How to Shop New York & Company ● Return policies for your favorite retailers
Outfit Ideas [78] ↑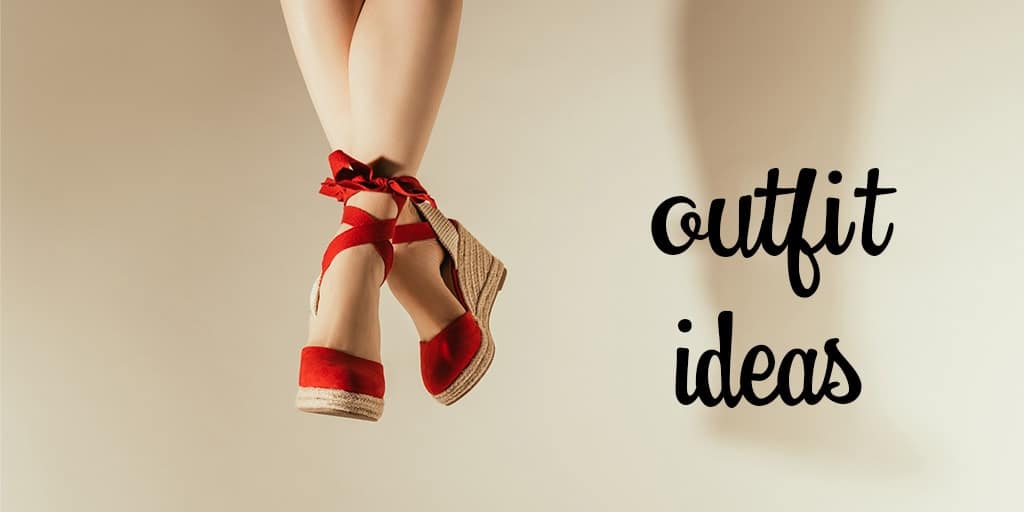 When you have no time for reading a blog post, but you absolutely need a little outfit inspiration — that's the perfect time to browse the Budget Fashionista outfit inspo page. We feature two types of outfits here. First, we shop outfits from the Budget Fashionista Instagram page. And secondly, we shop outfits requested by our readers. Wondering how you can request an outfit styling? Subscribe to the Budget Fashionista Insider to find out! (Being an Insider gives you access to our outfit request form -- put in a request and you may see your outfit featured here and in the next edition of the Budget Fashionista Insider).
Personal Finance [8] ↑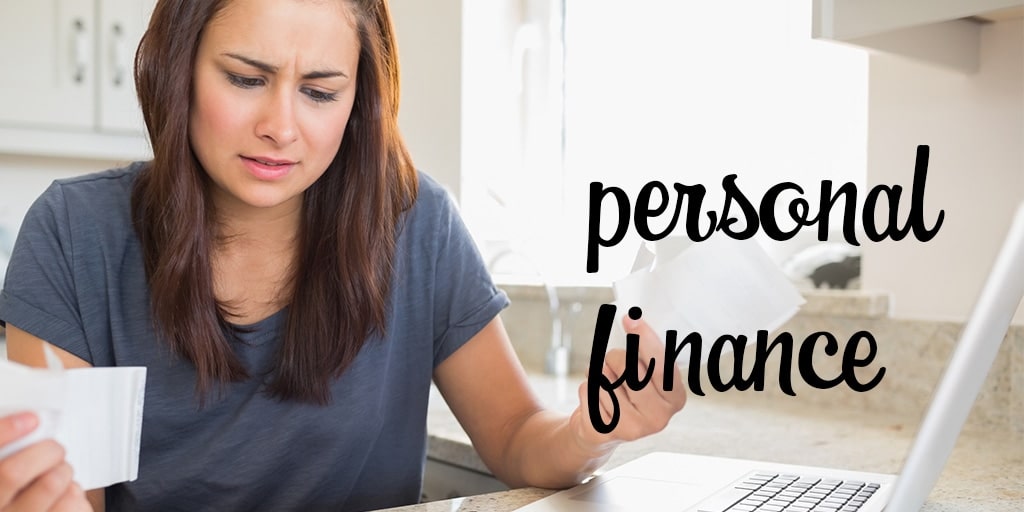 Part of being a budget fashionista is having a budget! Here's where we deal with the all-important topic of personal finance—budgeting, saving, spending, borrowing and paying down debt. Don't worry, we try to keep it lighthearted. No lectures here! Just our best advice from the trenches of having expensive taste and limited resources.
Press Coverage [13] ↑
Welcome to the Budget Fashionista press archives! To inquire about press appearances or interviews, please contact: Catherine Brock 314-325-8241 [email protected]
Trends No More [270] ↑
Website Policies [9] ↑
Yawn...this is where we keep the fine print, including our privacy policy, privacy tools and website terms and conditions. It's important (if SUPER boring) stuff.
All Pages
Get more Budget Fashionista