What's the best way to add some punch to an otherwise so-so outfit? With a sexy statement necklace of course! But you might be wondering how to pull off big, bold and extravagant pieces without looking like Lady Gaga. The main key is to keep the rest of your outfit somewhat minimal, but there's more to it than that. Luckily, we're here to clue you in on how to wear a statement necklace.

How to Wear A Statement Necklace
Do wear your hair up.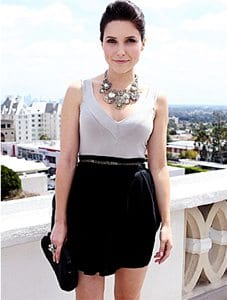 Wear your hair up so it doesn't compete with your statement necklace. After all, you want the piece to shine. Of course, it's no sin to wear your hair down with a bold necklace, but we love letting the bauble take center stage.
Don't go big twice.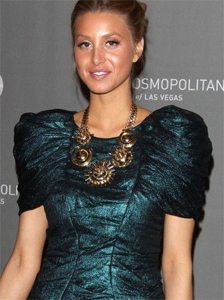 Remember how we said we want to avoid that Lady Gaga-like costume look when wearing a statement necklace? Whitney Port is a great example of someone who didn't follow that advice.
On its own, that necklace rocks. The dress by itself, while risky, is definitely high fashion. But together? It sort of hurts our eyes. Stick to one over-the-top piece, please.
Do match.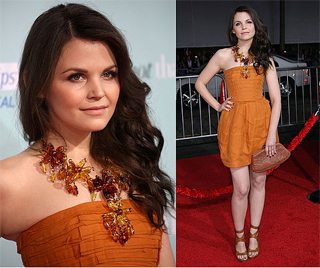 Play matchy-matchy. Your statement necklace doesn't have to be a bright color in contrast to a simple dress. Matching your statement necklace to the rest of your outfit creates a long line and gives your outfit some depth.
We love how Ginnifer Goodwin kept her entire outfit in the same orangey-brown color family. And the necklace still makes quite a statement, wouldn't you say?
Don't go overboard.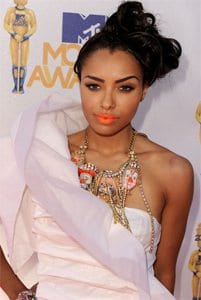 Kat Graham's kinda creepy statement necklace gets totally lost among the folds of her dress. The same thing will happen if you wear other giant jewelry or or a dress with a crazy pattern.
Let your bold necklace shine and you'll make the biggest statement of all.
Do wear brights.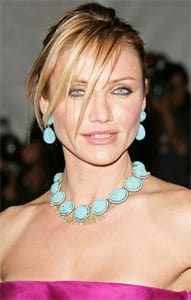 The turquoise blue is a complementary color to the purple, so Carmen stands out in this ensemble (plus the blue matches her amazing eyes). Don't be afraid to pair bright colors with other bright colors to make your outfit pop.