This post may contain affiliate links. See our privacy policy.
Fashion is one thing, but budget fashion is quite another. It's both a skill and a lifestyle choice/necessity to live stylishly without dropping a ton of cash. And while we regularly talk trends and show off "budget fashion" picks, it's been awhile since I've taken a step back and delved into the broader shopping strategies of a budget fashionista.
First, let's sum up what budget fashion is not. It's not the cheapest stuff on the rack. It's not garments so flimsy you can't put them in the dryer. And it's not adding sequins or a wild pattern to every outfit.
A true budget fashionista is strategic about the pieces she wears. She's confident and put together. She's meticulous about budgeting for clothes. She doesn't dress for comments or compliments — she dresses for herself. And she does it without a closet full of labels.
Sound like you? Awesome. So, here goes: a little budget shopping refresher to kick off the holiday season.
18 Rules of Budget Shopping
1. Shop with cash or a dedicated card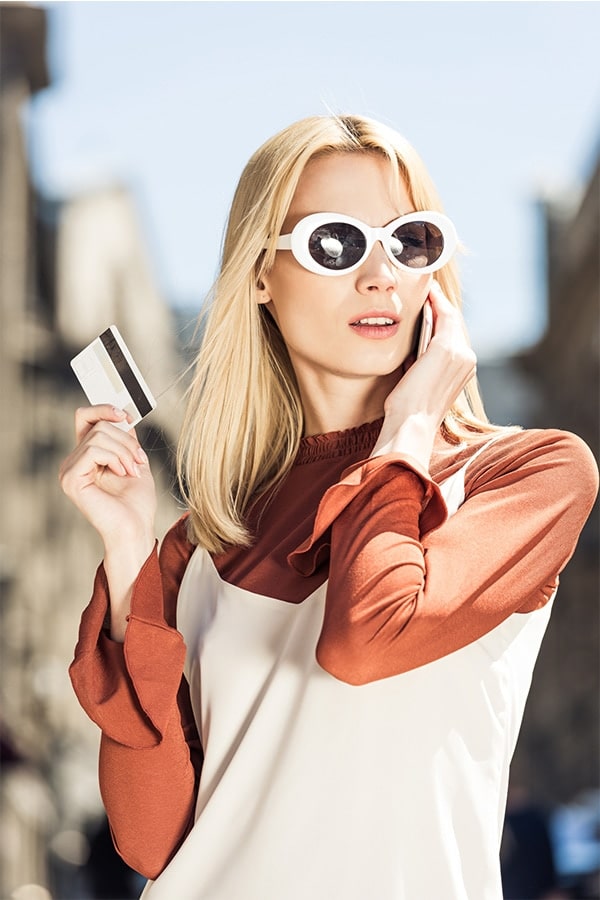 Many moons ago, I used to say: shop only with cash. It's the best way to ensure you don't overspend. But these days, I don't like telling you to head out with a wad of cash in your purse.
A close alternative is to dedicate one reloadable VISA gift card to your clothing purchases. Whatever your monthly clothing budget is, that's what you load on that card monthly. When the money runs out, you stop shopping.
You can also use a dedicated credit card. Set up your bill pay to send your monthly budget amount to the card each month. If you overspend, you'll eventually see your budget eaten away by interest charges.
2. Consider cost per wear
Value is the key when building a great closet and The Budget Fashionista's cost per wear formula can help you get the most bang for your buck. The cost per wear is the price of an item divided by the number of times you think you'll wear it.
So if an item costs $100, and you wear it 10 times, the cost per wear is $10. The more you wear an item, the lower your cost per wear.
This tip is especially important because it forces you to focus on the utility of an item rather than just the price. Paying $5 for something you never wear is $5 wasted.
3. Know what looks good on you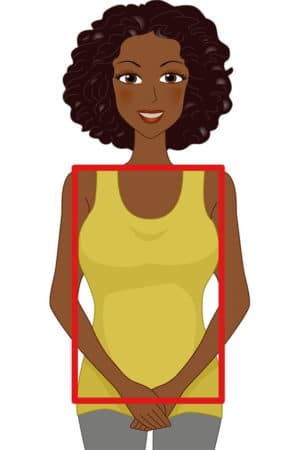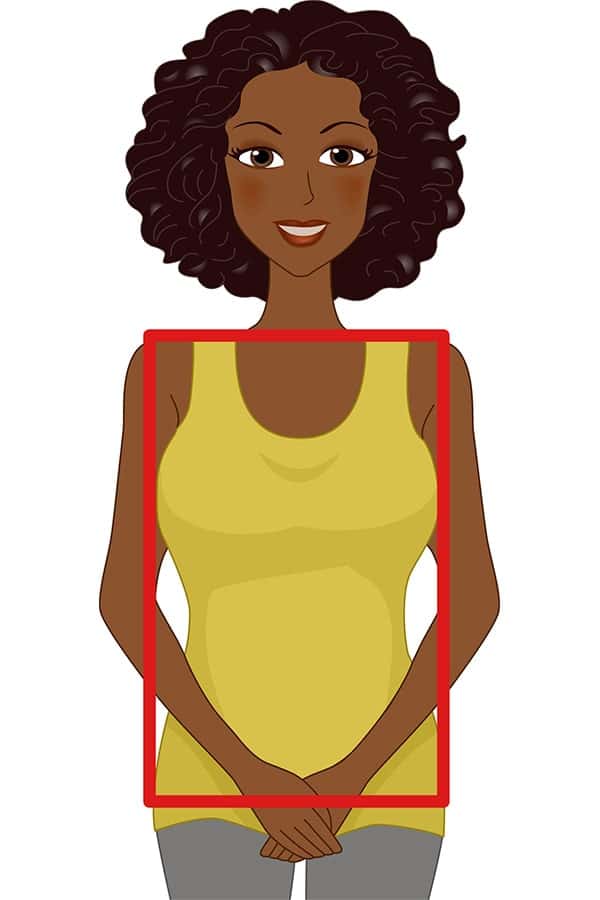 We've covered this topic before. Knowing the silhouettes that flatter your shape makes for a more enjoyable and reliable shopping experience — particularly when you're shopping online. Try these resources to help:
4. Chat up the sales associates.
Sales associates should be your best friends in the store. They know best how to save in that store. Ask about discounts, upcoming sales and loyalty programs — often you can get them to scan a coupon you don't have or ring you up in multiple transactions so you can use more than one coupon.
5. Join the loyalty program.
If a store's loyalty program is free, join it. You'll often get birthday or holiday discounts, plus early access to sales.
6. Try on aggressively, but buy conservatively.
I can't tell you how many times I have tried on pieces that I wasn't sure about, only to end up loving them and taking them home. Don't be too particular about what you try on, especially if you're digging through clearance racks.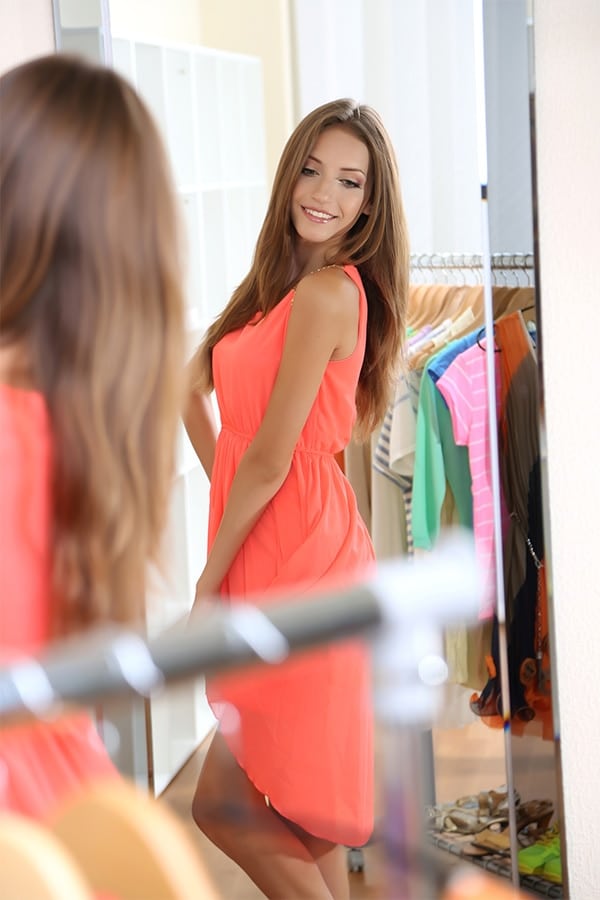 You should be particular about what you end up buying though. Some questions to ask before you take it to the register:
Can I wear this with pieces I already have at home? (Don't buy something that requires you to spend another $100 bucks to complete the look.)
How often will I wear this? (Always think in terms of cost per wear!)
Will I feel silly wearing this next year or next season? (Ultra trendy pieces can be fun, but also short-lived.)
7. Find a good tailor.
Garments that are off in terms of fit can often end up on the clearance rack or the thrift store. But a little nip and tuck can take that piece from frumpy to fabulous. Just remember to consider the cost of the tailor when you're thinking about cost per wear.
8. Remember the 70/30 rule.
Fashionistas with limited budgets should follow the 70/30 rule: 70% of your closet should be classic pieces, 30% trendy pieces. Go as cheap as possible on trendy items because they have a short closet lifespan. Try these stores:
Go designer on classic pieces like black suits (Tahari, Donna Karan), coats (Burberry, MaxMara), evening wear (Armani, Tim and Linda Platt, Carmen Marc Valvo) and purses (Coach, Longchamp, Marc Jacobs).
9. Try in store, buy online.
Just this week, I purchased a long, cream-colored, v-neck sweater, which is a fabulous, versatile addition to my winter rotation. After I checked out, my fellow fashionista Hillary tells me she bought the same sweater at Century 21 for $10 less. And $10 is $10, right? Lesson learned: when you find a piece you like, take a few minutes to search online for a lower price.
10. Swap clothes with your friends.
I get the shopping bug mostly when I'm bored with my options. Delay that next big shopping trip by trading clothes with friends. Gather up the stuff you don't wear much anymore and ask your friends to do the same. Pick up a few bottles of wine, get everyone together and start trading!
11. Give yourself time and space to shop.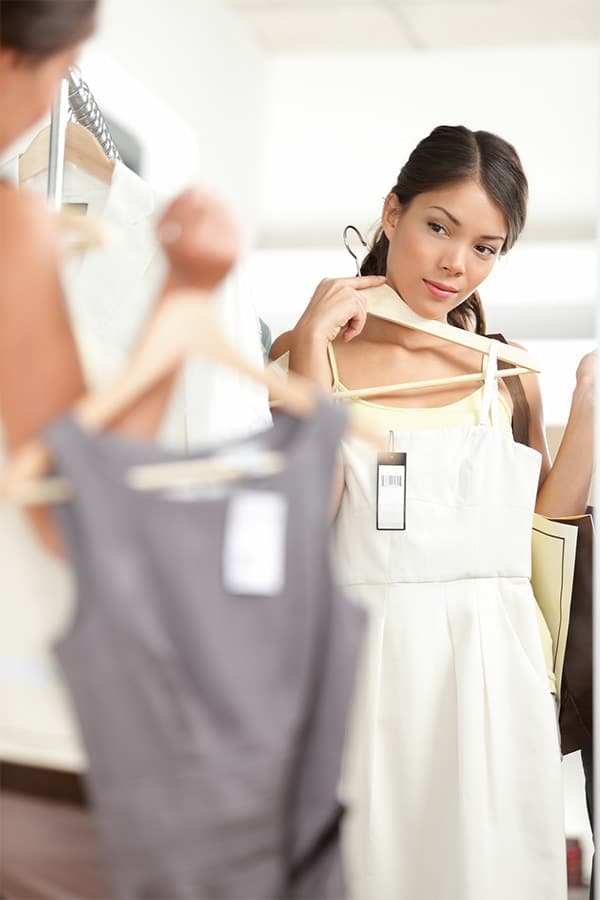 Never go shopping when you're in a hurry. If you've done this before, you know the outcome. You grab something off the rack that later turns out to be too small or too big or too expensive or too bold or too timid.
Budget shopping takes time, because you're not looking for the cheapest thing and you're not looking for biggest discount. You're looking for quality pieces you love so much you'll wear them all the time. Oh, and the price has to be right. This is no small venture. Give yourself time and enjoy the shopping journey.
12. Learn where and when to buy
July/August and late January/February are the best times to hit the stores for deals. Write down the names of your favorite stores, go to their web sites, and register to receive coupons, special invitations and notifications of new products.
Outlet stores are also great sources of designer goods.
13. Make a shopping list
When shopping for yourself (or for gifts), write a detailed shopping list. When buying gifts, include all the people you need to shop for, their gift and the maximum you're willing to pay for their gift.
Keep the list out while you're shopping, and have a pen handy to jot notes and check off items as you shop.
14. Get double-duty pieces
Not every item you wear to work, to a meeting or to an interview needs to be a traditional suit (unless you work in law or finance, in which case you should probably stick to the basics). A tailored sheath dress paired with a cardigan and tights can make a flawless outfit for the office.
And, that same dress will look hot sans cardi for a night out. Focus on finding fashion that can work in multiple situations.
15. Never pay full price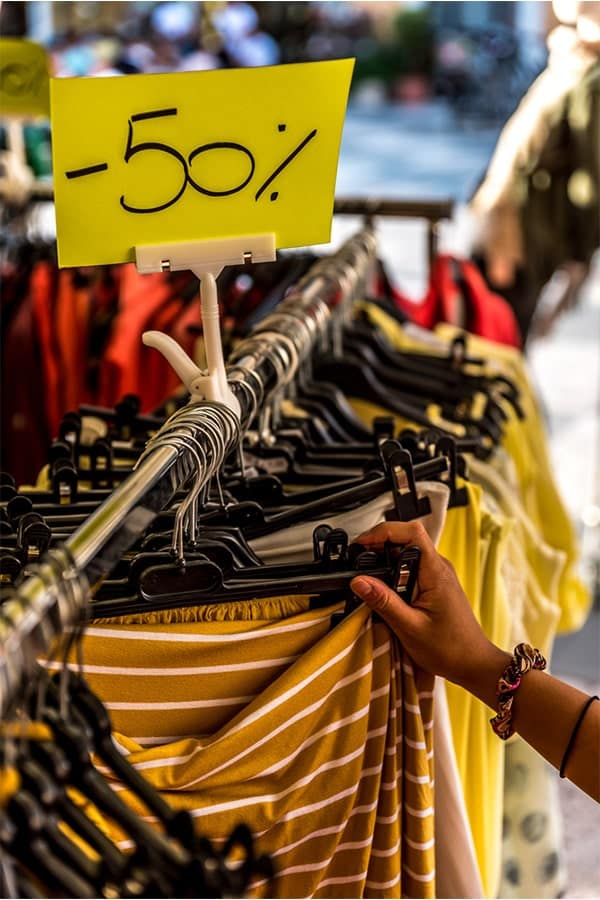 There is one golden rule in mall-based retail — everything goes on sale (I'm looking at you, Macy's). 🙂 It usually takes six to eight weeks between when an item gets put on the floor and when it gets discounted. Wait it out and save.
16. Know your wardrobe
Take inventory of what's already in your closet. You may be surprised with what you find. But more importantly you won't make the mistake of buying the same item again.
If you have three striped blouses, do you really need another? Probably not. And if you know that, you won't be spending cash where it need not be spent.
17. Don't be fooled by the sales sign
Just because something is on sale, that doesn't mean it's a bargain. Before purchasing, ask yourself "Can I think of at least three places I'll wear the item?" If the answer is yes, then quickly figure out the cost per wear (price divided by number of times you'll wear it).
If the cost per wear is less than $3, then it might be a good deal. If not, then leave it on the rack.
18. Return unwanted items ASAP
Receipts have a tendency to get lost. Returning your items as quickly as possible reduces this risk AND makes sure you return it before the deadline.