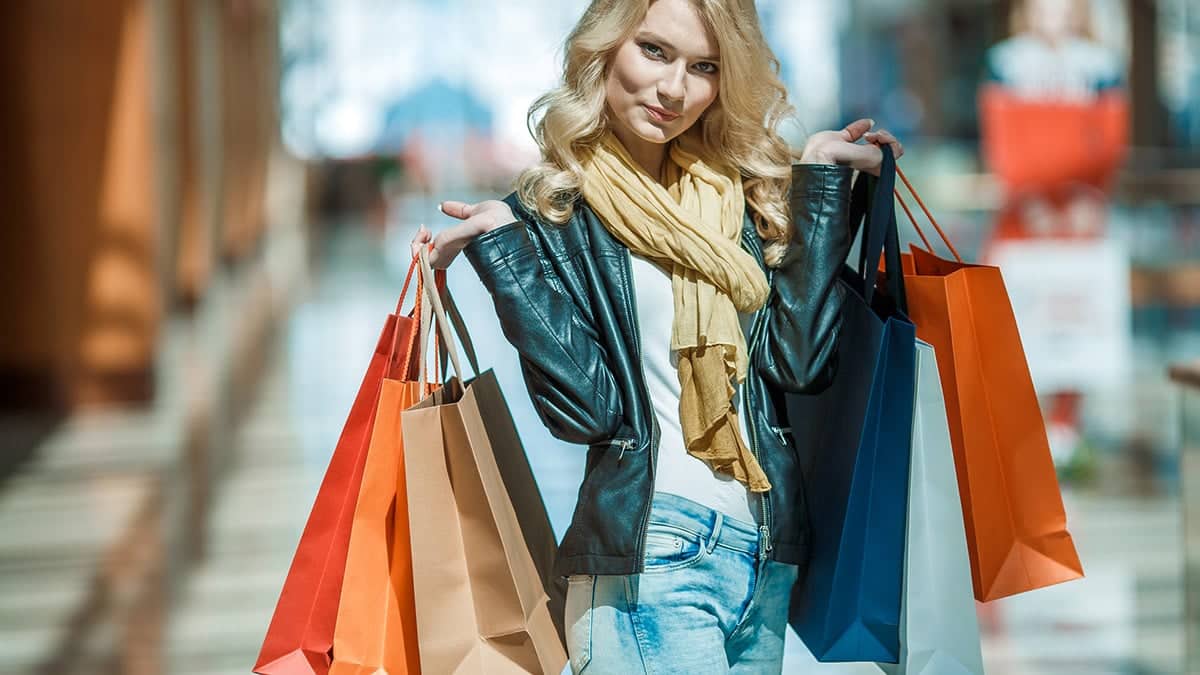 This post may contain affiliate links, which means I earn a small commission if you click and buy something (at no cost to you). See our privacy policy.
Choosing gifts for fashionistas is hard. They, like you, are particular about their style — and they seemingly have everything. Even if you're a confident gift shopper, shopping for a style-minded lady can be among the biggest of your holiday challenges.
Try these seven strategies to hone in one just the right thing for the fashionistas in your life.
How to: Gifts for Fashionistas
A word on sizes
The safest apparel gifts for fashionistas — and for everyone else, really — are one-size-fits-all pieces. Think cute beanies, scarves, gloves, and plush robes. Steer clear of specific sizes unless you are 100% sure you know your giftee's size. It's just too risky, since buying the wrong size is super awkward for both of you.
1. Narrow it down by style
Odds are that if you're buying her a gift, you know her style fairly well. Take your cue from what she normally wears. Is it the allure of faux fur and sparkling baubles that reels her in, or is she more about low-key, highly functional style with a purpose? Use that as your initial guide so you don't waste time looking at items that she will likely never use.
2. Shoes: high risk, high reward
Shoes are in the high-risk, high-reward category of gifts. It's tough to know how a pair of shoes will fit, but if you get it right, your fashionista friend will be thrilled.
If you know her shoe size and her taste, you can get find a winning pair within your budget. Think about what she's already told you she likes and lean towards more forgiving styles — like UGG lookalikes, loafers, sneakers, and mules. The beauty of this gift is that it'll require lots of online shopping, and who doesn't enjoy shopping for shoes online?! Try NOVO, which has a nice selection of those safer styles. You can have them sent straight to you, or ship them to your giftee if you're not going to see her this holiday season.
3. Give the gift of warmth
With cold weather on the horizon, there's always good reason to purchase your fashionable friend something warm and cozy. It doesn't have to be anything particularly fancy, but it should be a quality piece that won't fall apart in the wash. That's something the most dedicated fashionistas are very likely to notice—material and construction matter!
So look for soft, easy-care pieces that she can wear right away. Faux fur fingerless gloves from Revolve are an easy trending piece for 2020. Or, try a fuzzy blanket she can drape over the couch.
4. Fashionistas love labels
Going for the big names doesn't necessarily mean shopping for the most extravagant gift you can find. But it does mean you'll benefit from searching for a budget-friendly something by her favorite designer. It could be anything, like a pair of chic Lilly Pulitzer Sunglasses or a sleek wallet or clutch from a label she loves.
5. A fashionista never has too many bags
Your fashionista friend definitely has different purses for different occasions. There's the tote bag for work, the backpack for outdoor fun, the clutch for fancy parties, and the crossbody bag for city sightseeing. Just to name a few.
Think about the handbags you've seen her carry. Is there one that's getting a lot of use in the rotation? If so, you could add a similar style to give her a second option. Or is there something you've never seen her carry, like a bucket bag? That could be an opportunity to fill a handbag void she's already feeling.
Know that purses can be difficult to wrap. If it comes in a box from the retailer, keep that packaging and gift wrap around it.
6. Accessories always work
If you are not sure of the main, staple fashion pieces that she likes, or you want to keep your gift small, an accessory is a safe bet. Pay attention to the styles of earrings and bracelets, then do some research into jewelry trends. When you're in touch with her style, you're likely to be inspired pretty quickly.
7. She'll love a fashion goodie bag
The best gifts for fashionistas are those that let her explore. If you can't splurge on something huge but want to do something special, put together a fashion gift tote instead. This isn't as tricky or outrageous as it sounds. Every fashion girl loves basics, from soft white tees to plain black leggings to cozy boot socks. To that mix, add a few funky pieces. Try an inexpensive statement necklace, or a sparkling clutch that'll take her through the holiday party season. Or, if you're really at a loss, think beauty and toss in a few multi-use color sticks or tinted lip balms.
Buying gifts for a fashionista does not need to be difficult. If you are still unsure, a gift card for one of her favorite stores is a good choice. This might not seem as personal, but — trust me — she will have fun using that store credit. You're giving her a gift as well as an experience.
As long as it's thoughtfully put together and given from your heart, she'll feel the love.