This post may contain affiliate links, which means I earn a small commission if you click and buy something (at no cost to you). See our privacy policy.
Dear Budget Fashionista,
I need advice! I love dresses, and my look is feminine classic (I'm an attorney, so I have to be a tad conservative) with — I like to think — a touch of fashionista.
My shoulders are broader than my narrow hips, and I have a pretty large bust and not much of a waist. I usually wear a 10-12 on top to accommodate the bust and a 6 on the bottom. Call it the old inverted triangle shape.
What dresses can I wear without highlighting my flaws?
Inverted triangle shape: What to Wear
Hi there! The key to dressing your inverted triangle figure is to select pieces that streamline your upper half and draw attention to your lower half.
You can do this by opting for pieces that have no embellishments up top. Stay away from ruffles, large collars, shoulder pads, and bold patterns, all of which will draw the eye upward. If you do want to wear a print, consider vertical stripes to elongate your frame.
Dresses with belts or banded waists are good choices, because they define the midsection. And those with fuller bottoms balance broad shoulders and lend the appearance of a curvier shape.
Here are a few to try.
Dresses to Flatter the Inverted Triangle Shape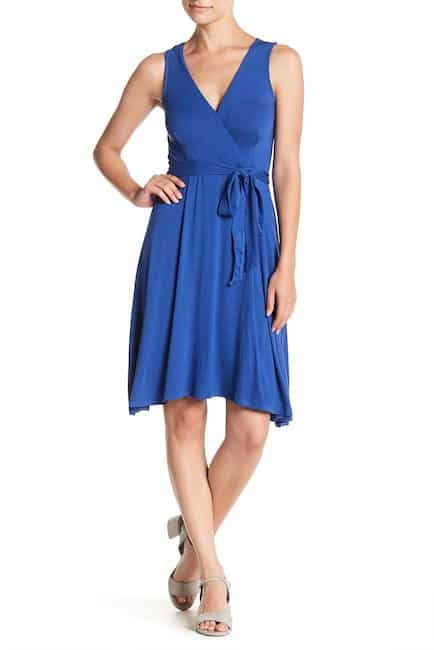 Try this Bobeau Belted Faux Wrap Dress ($32.97) for a casual outing. Its deep V-neckline and self-tie belt create a flattering silhouette for the inverted triangle.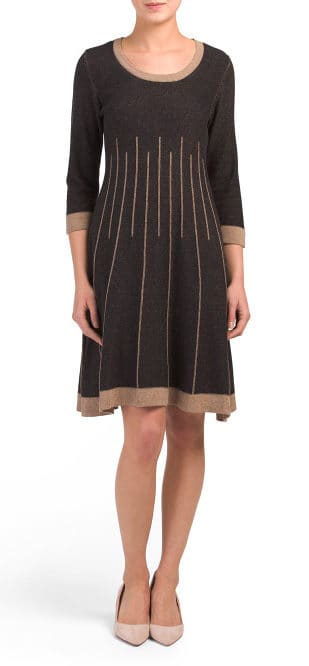 Spense's Fit and Flare Stripe Sweater Dress ($32.97) clings in all the right places, but allows for movement with a forgiving, pleated skirt. Add in some vertical stripes and you're instantly leggy.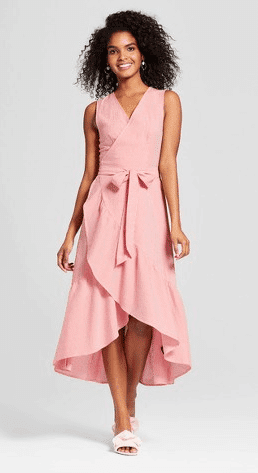 Don't let the ruffle mention scare you away! The detail is built into the bottom of this pretty midi wrap dress ($34.99), while sleek lines help convey a refined silhouette.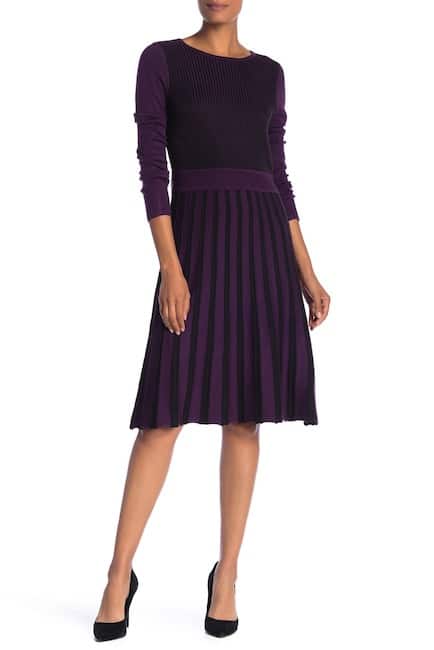 A simple rounded neckline is ideal because it's not distracting, while sleek lines and a slightly flared skirt help create a dramatic hourglass shape. This Nine West Jacquard Dress ($39.99) does it right.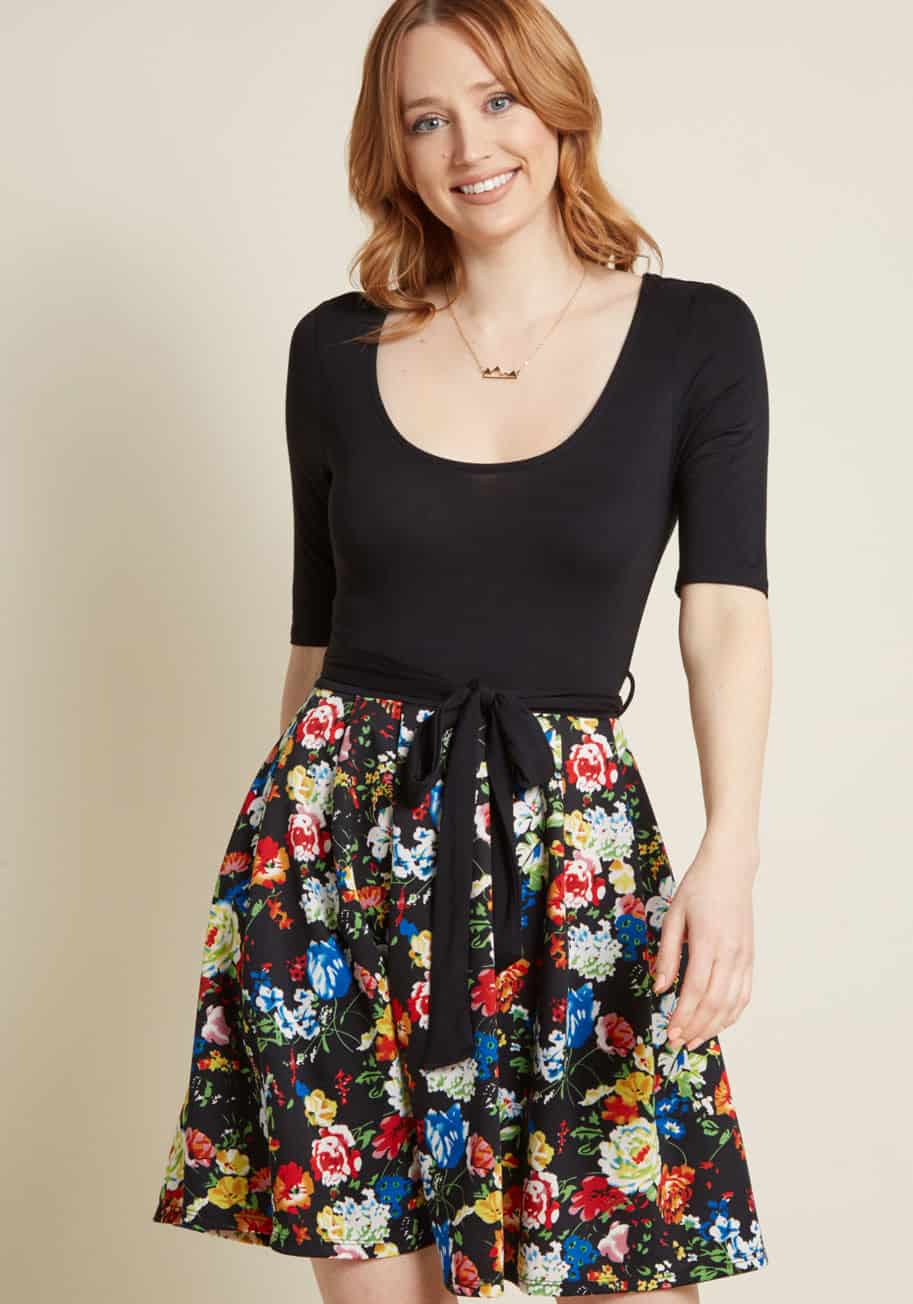 Easy does it in the playful In the Very Near Twofer A-Line Dress ($26.97) from Modcloth that's a fun choice for weekends or dates. The neutral hue minimizes your top half, allowing the colorful bottom to do all the work.