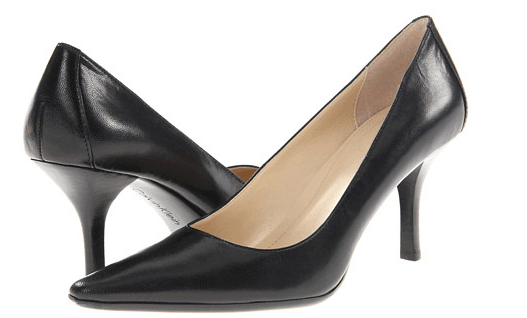 This post may contain affiliate links, which means I earn a small commission if you click and buy something (at no cost to you). See our privacy policy.
Dear Budget Fashionista,
I love shoes, I want shoes, but I have a bunion and need wide shoes (I wear a 7w). I'm nervous about buying online because the fit is so important, especially with wide feet. When I shop in store, all I can find are elderly orthopedic shoes. Is it possible to buy wide stylish shoes?
Answer: Your fear of online shoe shopping is holding you back from a world of glorious wider width shoes available online. Stores like Endless and Zappos, have thousands of wide width shoes and offer free next day shipping and free returns which means you can shop online without any return drama. Some of the designer brands to look for are Stuart Weitzman, Ferragamo, and Donald Pliner. Some of the more affordable brands to check out are J. Renee, Me Too, Enzo Angiolini, and NineWest.
Top/Brand Stores for Wide Width Shoes
Avenue & Avenue.com. This plus size friendly store has a great selection of wide width shoes at very affordable prices.
Zappos. A search on Zappos yielded over 1700 pairs of of 7w shoes, including ones from stylish brands like Stuart Weitzman, Ferragamo, and cowboy boot maker Lucchese.
NineWest. The online store has a much larger selection than the brick and mortar stores. with over 100 results for size 7w.
Nordstrom & Nordstrom Rack – While the main store has a limited selection of wide width shoes- the Nordstrom.com yieled 225 pairs of shoes in size 7W. Also check out their outlet store, Nordstrom Rack, which carry wide width shoes in a range of sizes.
Payless. Payless is great for cheap, on trend shoes in wider widths. These shoes aren't top quality, but they're an inexpensive way to add new shoe trends to your wardrobe.
I'm going to also ask fellow readers to post some of their favorite stores/brands that offer shoes in wider widths.