If the smell of fresh leather wafting from a shoe box makes you smile, then Zappos is the site for you. This online retailer carries more styles of shoes than any bricks-and-mortar store could hold, with customer service that truly is the best around. Here are some tips on how to shop the online shoe mecca.
How to shop Zappos
1. Search smartly
With so many options, you might be overwhelmed by the variety. This is the best kind of shopping challenge, especially since Zappos has excellent search capabilities. You can narrow down by criteria such as style (cone heel or Mary Jane?), more than two dozen colors, sizes and widths.
Don't give up if your chosen pair is out of stock — sign up for an email alert to be notified when it's available.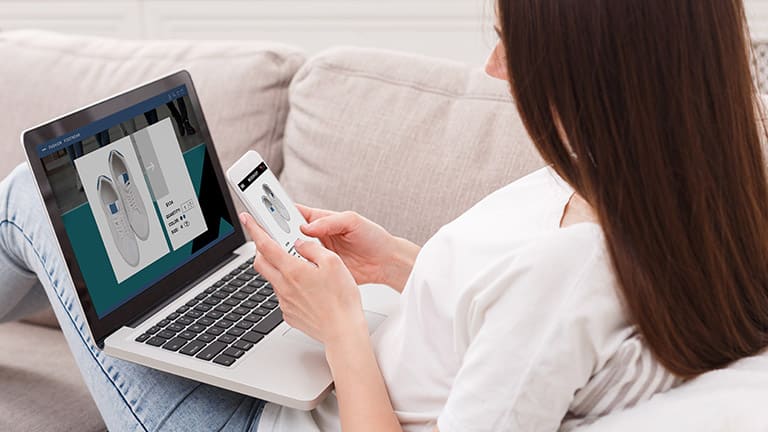 2. Take advantage of free shipping and returns
Zappos doesn't offer coupon codes. However, the site offers the perk of free shipping on all purchases and returns. So you can buy multiple sizes and not be penalized with mailing expenses.
There's also no such thing as buyer's remorse. If those dreamy platform purple heels are still untouched in your closet months after you've bought them, you have up to 1 YEAR to send them back for a full refund. Items do eventually go on sale, so you just have to keep a close eye on your virtual shopping cart.
3. Don't assume Zappos is the cheapest
Zappos may have a larger selection than other online shoe sites, but that doesn't mean it has better prices. Always, always double check the price of your purchase on other sites like Nordstrom.com, Endless.com (which is ironically owned by Amazon.com, too), Amazon.com, and on the shopping aggregator shopstyle.com.
4. Call customer service
The Zappos team is on-call all of the time. As in 24/7. You might want to put the Zappos number (800-927-7671) into your speed dial and you can discuss styles, sizes and anything else. The longest call thus far lasted about 12 hours. Who needs friends, when these eager listeners are manning the phone lines?

5. Get the VIP treatment
Instant gratification? Yes, please. Zappos' VIP members get free overnight shipping for life. The invitation-only status is given out randomly and you have to sign up to be eligible. For a taste of the VIP life, Zappos does temporarily open up the privileges all customers a few times a year, but the timing is a surprise.
6. Shop the clothes, too
Zappos made its name as a shoe store, but the clothing and accessories selections aren't bad either. (You can even find bedding on Zappos these days.) So don't forget to check Zappos when you want something really specific. You can use the site's extensive filters to home in to just the right item.
7. Log in with Amazon
Prime members who log in with Amazon get free upgraded shipping plus special prime deals. Learn more here.