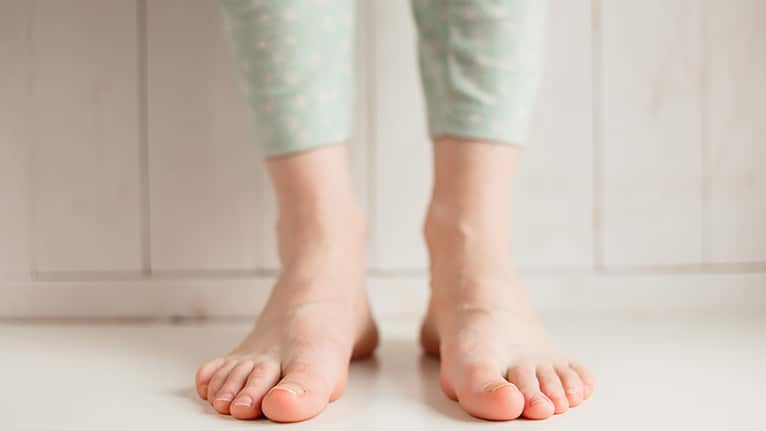 This post may contain affiliate links, which means I earn a small commission if you click and buy something (at no cost to you). See our privacy policy.
Earlier this year I wrote about scoring a pair of authentic UGG boots for $19.99 on eBay. I wore the boots so much that they now look like a herd of cattle has trampled on them twice. Now I am on a mission to find a new pair of boots — something stylish, comfy, and most of all cheap. That is no easy feat (pun intended) when you wear a size 11 shoe.
Thankfully, online shopping is a savior in this area. Shopping larger size shoes for women is vastly easier online than it is in store, as long as you know where to shop. And you will, just as soon as you scroll through our list below of the best places to shop stylish kicks for those big feet of yours.
Easiest stores to shop larger size shoes for women
1. Zappos
Zappos' search feature includes the option to shop by size. When I set the size selection to 11, I get 133 pages of options — from boots to pumps to sandals. Even at size 14, there are still a full seven pages of results, including Sam Edelman pumps and darling heeled ankle boots by FARYL by Faryl Robin.
2. Long Tall Sally
Long Tall Sally's shoe selection only covers sizes 7 through 13. That makes for a streamlined shopping experience, as you don't have to wade through all the cute shoes that are only available in tiny sizes. Narrow down your choices even more by choosing the style you need — ballerina flats, espadrilles, slides and mules, loafers, and more. My pick is the above pair of slingback block heels available in sizes 9.5 through 11.5.
3. My Theresa
My Theresa carries designer goods and has the prices to prove it. But if you have big feet and a budget, you can shop Alexander McQueen, Fendi, Jimmy Choo, and Christian Louboutin footwear in those larger sizes. Look for the size filter on the left hand menu.
Try these eye-catching pink Fendi boots, available in size 11, 11.5, and 12, for example. Sure, they'll set you back nearly $1,000, but your big feet will be the star of every outfit.
4. Nordstrom Rack
Nordstrom Rack makes this list for two reasons. The customer-friendly retailer does carry a good selection of larger sized shoes for women at prices we like. And you can easily find those big shoes online using the site's size filter. Look for the size dropdown above the product grid — the site shows you how many shoe options are available in each size and you can select multiple sizes.
5. Saks Fifth Avenue
As of right now, Saks has nearly 3,000 shoe options available in sizes 11 and 11.5. They're easy to find too — I know I sound a little repetitive here, but the size filter is a MUST in any ecommerce shoe store. Using Saks' size filter, I can quickly find big shoes by Superga sneakers, Sam Edelman boots, and all the designer labels I could ask for. What's nice too is that some of these shoes are only available in the larger size and are deeply discounted as a result. That's where having big feet works for you, right?
6. Poshmark
Connect with other large-footed ladies by shopping for your larger sized shoes on Poshmark. The consignment shop has plenty of options all the way up to size 13. Plus, the prices can't be beat. These adorable Annie Bing boots retail for $700, but they're discounted to half that on Poshmark.
7. Shopstyle
When all else fails, visit shopping aggregator Shopstyle to search for those larger sized shoes. Shopstyle pulls in feeds from many online stores so you can search for them all at once. And yes, there is a size filter for shoes! You can limit your search to preowned styles, new styles, and even styles available for rent.
There you have it — our top seven stores that carry larger size shoes for women. Did you miss your favorite? Let us know in the comments and we'll add it.