Target. Just the sight of the word makes us giddy. I mean, we're talking "ssshhhing" family and friends whenever commercials come on giddy. Perusing their site hourly giddy. And so we're inspired to provide you with this Target review.
We're in love with Target. Maybe even a bit obsessed. Here are 11 reasons why:
Target Review: Why We Love Target
1. Target is Always On-Trend
Whether you're searching for pajamas, clothes, or crockpots, you'll never see passed styles at Target. Racks display this season's colored pants trend, but guess what? Their cookware offers just as many colorful choices; bold red blenders and cobalt teapots always catch our attention. Who'd ever think you could coordinate your kitchen with your capris?
Not that you really would. But you could.
We seriously lose ourselves in their ability to stay in the cross-department, on-trend zone—always.
2. Target Has Great Names & Shops
So you want to shop respected names and brands in fashion, beauty…heck, even dog treats? Target's your spot.
For your beauty regimen, the very affordable bronzers, brush sets and cosmetic bags by Sonia Kashuk grace the store's super shiny, super clean aisles (really, we can't get enough of this place)!
Then there's The Shops at Target including the oh-so-chic (and yes, oh-so-pocketbook friendly) The Webster collection, boasting Miami-inspired colors and tropical patterns. If it's a vintage picture or hurricane lamp you're after, Privet House has beautifully crafted home décor finds. Animal lover? Head over to Polka Dog Bakery for canine goodies packaged so adorably you actually consider getting a box—and you have a cat.
And, no Target review would be complete without a mention of Target designer collaborations. Act quickly when these collabs drop and you'll have your hands on high-design stuff without destroying your wallet.
3. Target is Organized
Never, ever will you see scarves all knotted up in a bin that resemble a giant metal hamper. Never.
Instead, they're neatly suspended so you can almost envision what they'll look like draped around that tunic across the way. Pretty much everywhere you look, everything in the whole store is in its perfectly-folded, stocked and tidy place.
Hmmm. Wonder if they make house calls.
4. Target Has Great Maternity Clothes
It never fails. Inevitably, one or two Liz Lange maternity tops end up in our dressing room and mind you, there's not even a baby on the way. Um, awkward!
In many other stores, we walk from the misses section and then—boom—it hits: a sea of tops blanketed in duckies conveys that we've now entered "The Pregnant Section." But not at our Target. The ladies department flows right into Liz Lange's wonderfully stylish world of figure flattering maternity clothes. Before we even notice that the blouse we just picked up is a little looser around the waist than normal, it's in our cart.
Seriously, their maternity styles are awesome.
5. Target Has a Great Website Experience
We love, love, love that the Target website is just like the store itself: clutter-free, easy to navigate, fun, affordable, and varied. (Their marketing folks would call that great branding; we just call it great).
Not only is the site easy to browse, it's chalk full of amazing online deals (spend $50, save 10% on select Target dresses is one example as of this writing), crisp product images and links that link to what they say they will (there's nothing more frustrating than clicking on wedges, only to read about umbrellas).
Plus, the site is downright fun. Phrases like, "Big honkin' deals" and "S to the weet" leave us grinning. We absolutely enjoy the link for the Shops at Target (yes, that again!) where each Shop's main page is unexpectedly playful and brimming with great items. Check out the dripping nail polish bottle for Cos Bar, an Aspen-inspired selection of beauty products including masks, body butters and tweezers. The swaying Privet House sign also catches our attention, inviting us to browse all kinds of bohemian-vintage home décor.
6. Target Has Lots of Real Estate
Ever go to some stores where you have to lug your cart aaalllll the way backwards down the aisle to make way for Betty and her entourage of grandkids, neighbors and family? Well, Target puts an end to all the awkward side scoots and cart-induced toe bruises.
Aisles are roomy. There's…space.
7. Target Has Deals
When you know how to shop Target, you can always find amazing deals (in store and online).
Their end caps (the ones around the outer perimeter of the store) have some outstanding steals. We recently fell in love with a tangerine-scented soap (up&up) that cost 89 whole cents. S to the weet! (See #5 for the reference).
Want a deal—a mega deal—on clothes? Check out the racks in the back where, on a regular basis, there are rows with selections starting at 30% off and upwards.
And before you think these fantastic deals must mean you'll be settling for Bozo the Clown blouses that come only in XS sizes . . . not true.
Online too, there are always exclusives and printable coupons.
The deals are Target are pretty darn great.
8. Target Represents Affordable Quality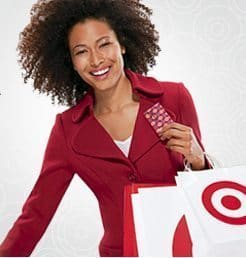 Used to be the term, "affordable quality" was considered a bit of an oxymoron. You know: Jumbo Shrimp. Long shorts. Modern history. You get the point. But aisle after aisle proves that both well-priced and well-made go hand in hand at Tar-jay.
There are evenly stitched dresses with lining that clings to the material (not your body…how annoying is that, anyway)? Strollers are as durable as their pretty sushi plates. Notecards ooze with such whimsy, they make us want to send elegant "Thinking of You" messages to people we don't even like. And the best part of all of this?
Affordable, affordable, affordable!
9. Target is Convenient
Unless you're looking for something so obscure like glow in the dark posters of Barry Manilow, Target's got just about everything you need under one roof.
Of course the selections vary by location, but basically you've got everything from skirts to Skittles here. Whether your style's more conservative or colorful, quirky or classic, we're sure you'll find what you set out for (and then some).
10. Target Delivers Happy, Sensory Thrills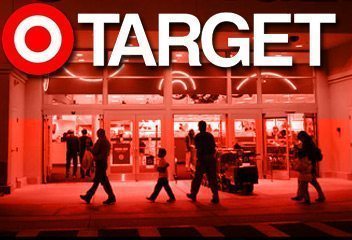 Whenever we walk in, we half expect to see random strangers high-fiving while R.E.M's "Shiny Happy People (holding hands)" serves as the musical backdrop to our wonderful shopping experience.
Can you blame us?
Let's see: all five senses are immensely satisfied. First, there's that very subtle, pleasant smell of popcorn that immediately greets us, yet never seems to follow us throughout the store (whew)! Within minutes, we're off whiffing all kinds of rosemary mint conditioners and mandarin olive oil shampoos. As we're deep-breathing, we're catching glimpses of beautiful colors and patterns. We run our fingertips across soft jammies and rope-textured ottomans. We hear pretty much nothing. (See # 11. It's a good thing).
And when we leave, we're always fully satisfied yet still left hungering for more of that Target goodness.
11. Target isn't Loud
The other day, I heard an intercom announcement: team members should now gather for the Friday morning "huddle." ("Huddle." Don't ya just love it!? Even their meetings sound fun).
That's when it dawned on me. This may have been the first time I've heard a page like this—or of any kind—at Target. Typically, employees have walkie-talkies to communicate (because really, do we need to know about that "bird mishap" by the front door)?
Ahhh, so refreshing in a world often filled with ear-splitting, intercom run-ons: "housewaresinaislefive*click*"
Thank you Target, for respecting the inner ear. Sigh.
So, let's see. Great styles, plenty of room (and room for fun), terrific prices and affordable quality. Yup, we definitely love Target. For more than one reason.
Share your Target experiences below! What is it about Target that keeps you coming back for more (or feeling like you never want to leave in the first place)?