Ah, you say — you already know about shopping at Target. In fact, you've spent so much time there that you should be eligible for some kind of lifetime achievement award. Okay, we'll give you that—but are you shopping it in the smartest way possible? Perhaps not.
Here are our tips for maximizing your Tar-jay experience.
Shopping at Target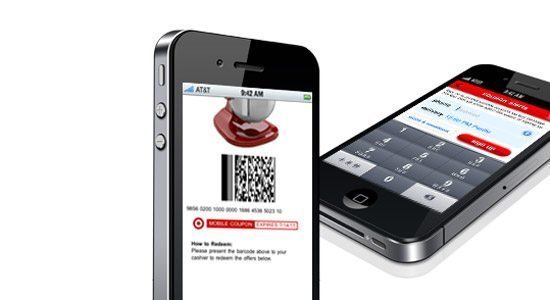 Use Your Mobile For More Than 'Words With Friends'
Cartwheel App
Shopping at Target has gotten even easier with the launch of the Cartwheel app. Use Target's Cartwheel app to collect and unlock a variety of coupons and savings. With Cartwheel, you can search for discounts, store them in your app, then show your phone at the register to secure your savings.
Mobile Coupons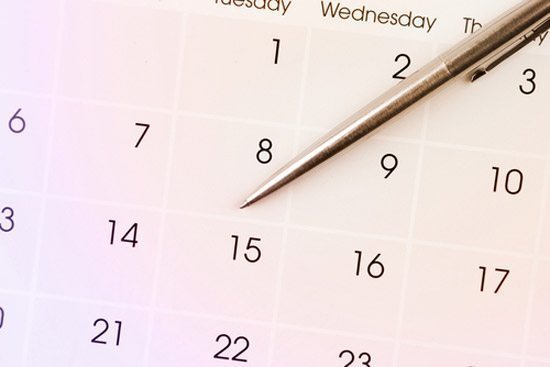 Target now offers scannable mobile coupons for guests who opt-in to the program. Sign up here. You'll receive a text message with a link to a mobile web page with a whole bunch of deals accessible through a single bar code, to be scanned on the phone at checkout.
The best part is if you end up picking up some extra stuff you weren't planning to (like we do on EVERY SINGLE TRIP to Target) you can quickly access the page on your mobile and have coupons at your fingertips.

Know the Schedule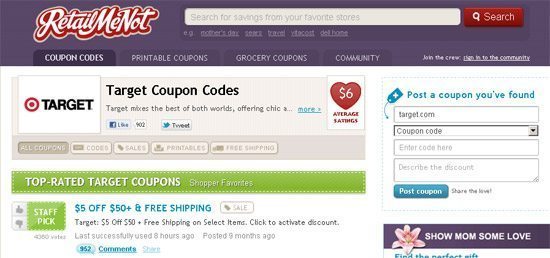 Target has a regular schedule for clearance and markdowns, and while it can vary from store to store, this is the general breakdown:
Monday: Electronics, Kids Clothing (and possibly Infants items) and Stationary
Tuesday: Domestics, Women's Clothing, Pets and Market
Wednesday: Men's Clothing, Toys, Lawn & Garden, Health and Beauty items
Thursday: House Wares, Lingerie, Sporting Goods, Shoes, Music/Movies, Books, Decor and Luggage
Friday: Auto, Cosmetics, Hardware, and Jewelry
Traditional Holiday Clearance
50% off the day after the holiday, for three days
75% off the fourth day after the holiday, for three days
90% off the seventh day after holiday, for 1-2 days.
Arriving early on the days you know they're marking stuff down and you'll have access to the best deals of the week. Also, Internet wisdom notes that if the price ends in the number 4, it's your last chance to buy before the item gets shipped out to, well, wherever Target merchandise goes to die (some of it ends up at Goodwill, just FYI).
Know Where to Get Coupons/Discounts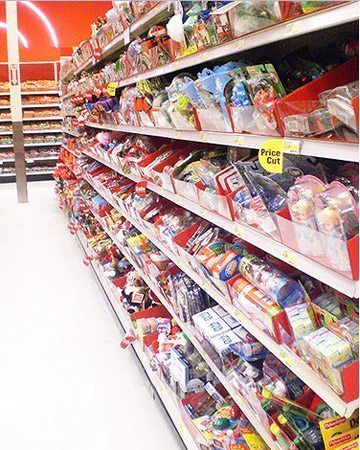 If you're shopping Target online, be sure to hit RetailMeNot.com for coupon/discount codes before you check out—and if you're looking for in store coupons (particularly for groceries) be sure to head to the Target website first for printable coupons. Also, you'll want to be sure to sign up for Target's weekly ad to be delivered to your inbox to peruse the latest sales before you go (you can also get mobile reminders or sign up for their RSS feed).
Don't Ignore the Endcaps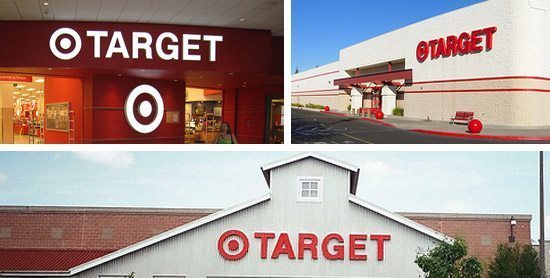 Sure, the end of the aisles is where they put all those fancy-schmancy displays that try to entice you into buying stuff you don't need, but if you hit the OTHER end of the displays—the ones closest to the walls typically, you'll find shelves and baskets full of super-cheap clearance items. We've purchased lots of stuff here for next to nothing, but be careful about expiration dates. In our experience this is always worth a look.
Not All Targets are Created Equal
It's worth shopping a couple different Targets to find one that has the stock to match your needs. For example, Angela's local Target (in the desolate retail wasteland that is southwestern Illinois) is less than 10 minutes away and is fine for general merchandise, like beauty goods, electronics, etc., but the apparel section? Sadly limited.
So, having scouted around a bit, she knows that the Target that's about 25 minutes away in St. Louis has a MUCH larger and far more stylish selection of apparel—so when she knows she's in the market for, say, a new go-to dress or a pair of great pumps, she'll plan a special trip to the store with the best selection.

Use the TBF Gift Card Strategy to Control Your Spending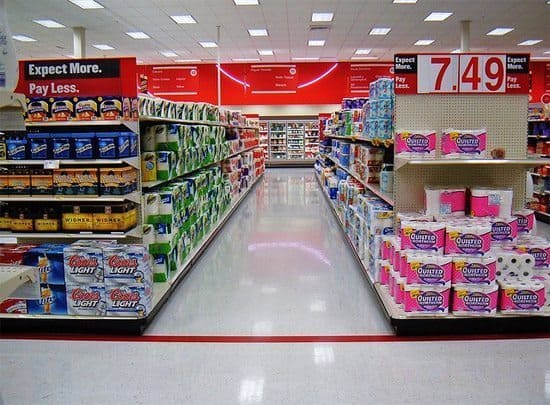 Target is one of those stores that sort of hypnotizes us — we go in for some Dove shampoo, and leave with two sundresses, a new set of pajamas, those tempting chocolates and an mp3 player.
So, while we can't load a gift card for every individual item we need, if you do have some things to pick up and you know you'll be tempted, have a Target card loaded with however much you can afford to spend and take no other payment options with you. Or if you don't mind carrying cash, take only how much you can afford to spend and not a penny more.
Don't Buy Items You Can Get Cheaper Elsewhere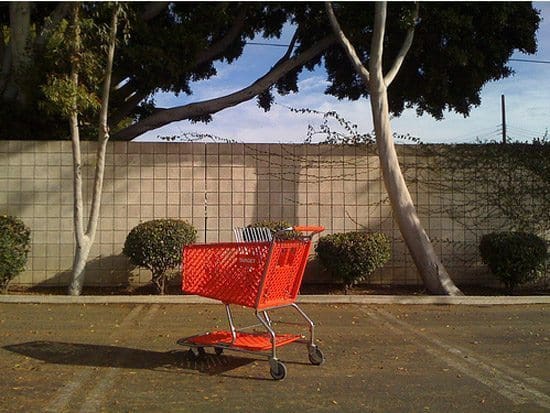 Shop Target for what Target is best at — budget-friendly shoes, accessories, apparel, furniture/housewares, possibly holiday items. But if you also shop regularly at someplace like, say, Wal-Mart, where we KNOW you can pick up that Jergen's lotion cheaper, save those items for your next trip to WM.
We know, we know — it requires some planning, but even if it's only 20 cents cheaper, multiply that by 6 items per trip and you'll see it adds up pretty quick. Then you'll have more to spend on that cute Anya Hindmarch handbag at Target later
Green Shopping
If eco-friendly shopping is important to you, Target is one of the few budget-friendly retailers that gives you some real options to shop, everything from recycled paper goods (including stationery), recycled glassware, organic bedding, and selected items of organic clothing and sleepwear.
Watch the news for collabs
Target has mastered the art of teaming up with designers to bring high-design to the masses. Pay attention to Target news releases, though. You can only snag something from one of the Target designer collaboration collection if you act fast — these have been known to sell out in minutes.