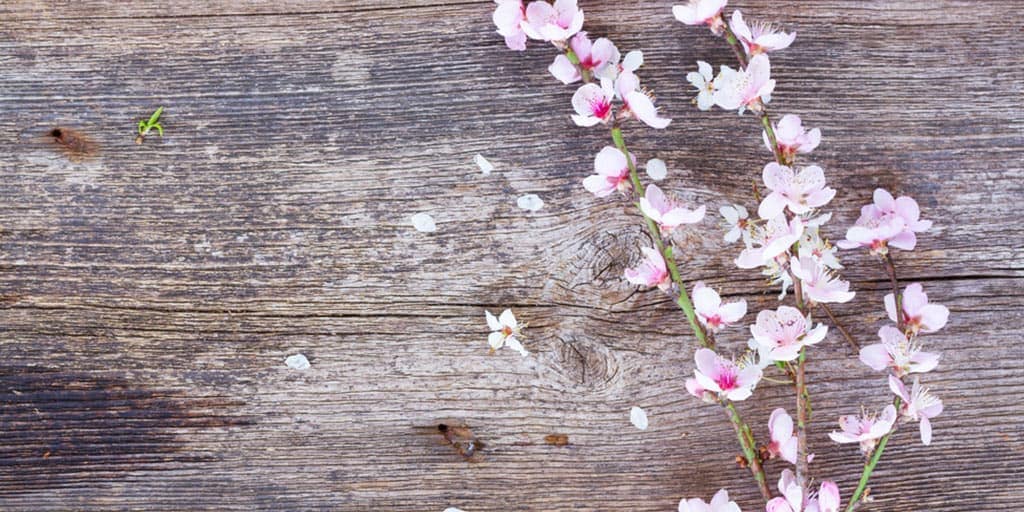 This post may contain affiliate links, which means I earn a small commission if you click and buy something (at no cost to you). See our privacy policy.
Taking an ethical, slow fashion stance on style means more than wearing the occasionally recycled garment — although that's an excellent start. A good next step is a commitment to refreshing your closet with sustainable fashion brands that are pioneering fresh looks.
And it's not hard to do! You'll love these lines that focus on sourcing their garments in smart ways that lessen their impact on the environment — without sacrificing even an ounce of style.
Sustainable Fashion Brands: Women's Fashion
1. H&M Conscious Exclusive
The famed retailer's smartly conceived collective features pieces that are made with organic and recycled materials, including linen, silk and polyester. There's much to savor in this range that incorporates a little bit of everything. You'll find sequin-dusted jackets that are perfection for the holiday party circuit, luxe blouses with floaty sleeves, lean denim shirts, and simple tank tops in the mix.
These paper-bag pants ($34.99) are casual chic with simple flat sandals and a loose tank.
2. Mango Committed Collection
Made purely with recycled and biodegradable fibers, the collection showcases the immense beauty of neutrals at their very best. The minimalist slant adds subtle sophistication to any wardrobe, whether you're seeking a few key pieces to elevate your corporate wardrobe or want to bring your closet to life with something sublimely modern.
This dramatic wool skirt ($79.99) is destined to be a most-worn piece, thanks to its clean lines and versatility. Pair it with a matching turtleneck for a polished look.
3. Reformation
Known for its remarkably chic designs, Reformation puts sustainability front and center. The label rescues old fabrics and breathes new life into each, lending old pieces the charm of a fashion-forward piece that resembles something picked straight from the runway.
The Rou dress ($98) is a timely example that oozes class and elegance from every angle. Worn with sandals on a summer day, it's a warm weather dream. Paired with a tailored jacket, it will brighten up your day considerably.
4. Nudie Jeans
The brand has a quirky name that deserves attention for something far more intriguing. Each pair of jeans is crafted of 100% organic cotton.
The label also happens to be Japan's first denim line, and the designers take pride in crafting every garment with precision. Don't let the splurgy price point scare you off — these qualify as "forever" jeans. Wear them on repeat and your cost-per-wear may be less than, say, those leopard print pants at the back of your closet.
The Hightop Tilde Authentic Darks ($199) qualify for their ultra-stretchy fabric and thoughtful construction.
5. Amour Vert
Amour Vert aims to turn fashion on its head by reversing the practices that have long left the industry as one of the most pollutant offenders in the world. To that end, they're committed to producing gorgeous garments made with recycled materials.
The collection is vast, and each is remarkably chic. The Joey top ($98) is a beautiful choice that adds a shot of plum to your fall wardrobe.
6. Alternative Apparel
When you think Alternative Apparel, it's impossible not to conjure images of their infamous soft-porn ads (really, is that necessary to sell some t-shirts?), but we're fans of their eco-heather tees. The brand known for it's comfy basics, has everything from dresses and wraps to jackets and accessories that are made with low impact dyes, natural wash methods, and certified organic cottons.
7. Threads for Thought
Threads for Thought proves that organic doesn't have to be boring with their line of basics, dresses and rompers. Your dollars support factories that respect the environment and their employees, and a partnership program with non-profit organizations like The International Rescue Committee and The Natural Resources Defense Council.
8. Encircled
Encircled, another Canadian brand, designs and produces versatile basics and multiway pieces from sustainable fabrics. The fabrics you'll see on Encircled tags include Modal, which is made from sustainably sourced beechwood pulp, as well as Tencell Lyocell, rayon made from bamboo pulp, hemp, organic cotton, and linen. Encircled also has a zero-waste production process.
The collection's hero is the Chrysalis Cardi, a multiway garment that has eight uses in your wardrobe: gown, scarf, cardigan, poncho, tunic, skirt, and more. Pick one up for $168, or try an Encircled t-shirt, which are priced at $35 and up.
9. Epoque Evolution
Epoque Evolution produces wearable, upscale basics from organic, upcycled, deadstock, and post-consumer waste recycled fibers — in a solar-powered factory, no less. The garments are also wrinkle-resistant, antimicrobial, and machine washable.
The collection is gorgeous in its subtlety. Beautiful solid colors combine with thoughtful silhouettes for versatile pieces you can wear to work or play. The line is a little spendy, though. Prices range from $68 for a crop top to $228 for trousers.
10. Angelrox
Angelrox produces handmade women's clothes from bamboo and sustainable plant-based fibers. The collection is comfortable, versatile, and flattering, featuring draping lines and silhouettes that show off the female shape without constricting it. The pieces, which range from tops to bottoms to dresses and wraps, are all solid colors, in workable neutrals like dark green and taupe.
You may pay a bit more for each Angelrox piece than you would from a mass-produced line, but you'll wear it more too. Prices range from $35 to $200. Popular pieces include the Flirt ($88), which can be worn as a top, poncho, or skirt, and the Hourglass ($38), an infinity scarf.
11. Girlfriend Collective
Girlfriend Collective produces a line of activewear made from recycled water bottles and eco-friendly dyes. The company also uses 100% recycled and recyclable packaging and is transparent about its manufacturing process and how much recycled material is included in their products. The line-up includes tanks, t-shirts, panties, socks, leggings, shorts, skirts, unitards, and track pants.
Tanks and t-shirts are priced at about $35, leggings are $68 and bras are $38.
Sustainable Fashion Brands: Women's Fitness
12. Reprise
Reprise is a line of plant-based activewear. You won't find polyester in the Reprise line-up, because it sheds microplastics into water sources — and that's bad for us and our planet. The company also uses plastic-free shipping materials, meaning no polybags or poly mailers. The fabrics for Reprise are produced in Los Angeles and manufacturing is done in New Jersey.
The line isn't huge, but it includes your fitness basics: sports bras, leggings, t-shirts, and shorts. The price point is about average for a sustainable line, which sadly is higher than what you'll pay for a pair of workout shorts at Target. Leggings are $120-125. Shorts and sports bras are $75. If you want to support Reprise's mission for a softer, healthier, and more comfortable way to care for your skin at a lower price point, pick up a hair scrunchie for $15. Reprise has free shipping on orders over $30.
13. REI Co-op
You likely already know about REI, though you may not know the efforts the company has made to protect the outdoors. The company donated more than 70% of its profits in 2018 to protect the outdoors, for example. REI also has an online co-op that enforces sustainability standards on all its brands and products. Plus, REI's own in-house products are made from recycled materials, organic cotton, responsibly sourced down and wool, and bluesign certified materials.
You won't find any high fashion the REI co-op, but you will find lots of cute t-shirts and easygoing shorts for $25 to $40. That's about all most of us are wearing these days anyway.
Graphic T-Shirt from REI Co-op
Sustainable Fashion Brands: Women's Swimwear
14. Leonisa
Leonisa is a Latin American producer of lingerie and shapewear. In recent years, the company has launched an eco-friendly line of swimsuits and swim accessories — made from recycled fishing nets or plastic bottles. The swimwear designs are accessible, with high-waisted bikini bottoms and several on-piece options. And if you're ultra modest, you can always add an eco-friendly kimono.
Prices are very competitive, relative to other sustainable lines. The fishing net swimsuits are normally about $100, currently discounted to $73. Other suit designs are priced between $50 and $75, and the kimonos are an easy $35 or $45.
15. Lo and Rae Swimwear
Lo and Rae Swimwear, based in New York City, produces its pieces using sustainable ECONYL-based Italian fabric. ECONYL is a regenerated nylon created from fishing nets, industrial plastics, and other discarded nylons. The fabric maintains its shape, resists UV rays as well as sunscreens, chlorines, and oils.
The collection includes string bikini tops and bottoms, bandeau tops with side-ties, and high-waisted bottoms, plus deep-v one-pieces — all in solid colors. Tops and bottoms are sold separately and priced between $40 and $60 per piece. The one-piece designs sell for $130.
16. Beefcake Swimwear
Beefcake Swimwear is a woman- and LGBTQ-owned business sustainably producing androgynous swimsuits from recycled polyester and Lycra. The company also uses a zero-waste dyeing process, prints in small batches to reduce waste, and delivers daily orders to the post office on bike or on foot. The suits are one-piece designs with wide shoulder straps and a shorts-style bottom with a straight cut across the thigh. If you're thinking about the suits you've seen folks wear in black-and-white documentaries about the 1920s, you're right on target. I could never in a million years get my hubby to wear a Beefcake suit, but I think they're adorable on girls and guys.
The original Beefcake suit — available in black, blue, or red, is priced at $99 — very affordable for a sustainable piece. Interestingly enough, owner Mel Wells practically apologizes that the price of these suits is higher than she'd like. Read her take on the real cost of our clothes and it's likely to inspire you to buy a suit if only as a gesture to keep people like Wells in the world of fashion.
17. Ūnika Swimwear
Unika Swimwear is another line that produces its garments from Italian-made ECONYL, which is nylon regenerated from fish nets, gear that's left behind in the ocean, and plastic bottles. The company also minimizes waste by using scrap fabrics to produce hair scrunchies, swim bags, and other accessories. The garments and accessories are made in Unika's Canadian shop and the full manufacturing process is visible to anyone who walks in the store.
Unika has a pretty extensive line relative to other boutique swimwear brands. Tops range from the string style to bandeaus to one-shoulder pieces. Bottoms include strings, high-thighs, high-waisted, and a cheeky cut. One standout feature for this collection is the presence of patterns and also a metallic color in addition to the usual solid colors. You'll spend about $250 on a top and bottom in total.
Sustainable Fashion Brands: Women's Accessories
18. House of Correia
House of Corriea, or HOC, repurposes vintage pieces to create one-of-a-kind accessories. Co-founders Keriann and Angela travel the country scouring street fairs, thrift shops, and estate sales to pick up vintage goods that they can repurpose into unique sunglasses, sunglass chains, and bags.
Because their creations are one-offs, the collection is always evolving. One thing doesn't change though, and that's the quirkiness factor. If you need a funky piece for you or as a gift for someone else, check House of Correia early on in your search. Currently, sunglasses range in price from $50 to $150, while the bags are priced between $40 and $100.
19. Banton Frameworks
Banton Frameworks makes sunglass frames from biodegradable cellulose acetate, a substance made from wood pulp. Frames are packaged without adhesives in a biodegradable packing carton for minimal waste. The Scotland-based company also employs local craftspeople to make the frames in support of the local economy.
The range of Banton Frameworks' sunglass collection is nice, from cat-eyes to an angled take on the wayfarer. But quite a few of the options on the website when I shopped were sold out. Hopefully, that's a temporary issue that will be resolved soon.
Sunglasses are priced at $176, so they are a bit splurgy. The good news is you can do a virtual try-on before you buy. Turn on the website's virtual mirror and it uses your webcam to let you see what the sunnies will look like on your face.
20. Charmed by a Cause
Charmed by a Cause produces and sells fine jewelry crafted from recycled 14K gold, recycled sterling silver, and socially responsible diamonds and stones. A full 20% of each purchase is donated to one of five cause partners. Choose from earrings, pendant necklaces, and dainty rings. Recurring design elements include the fleur de lis, zodiac signs, crosses, hearts, and stars. The company makes custom wedding rings too. All pieces are crafted in New York City.
You can buy a piece of Charmed by a Cause jewelry from about $60 up to $150. My pick is an emerald cocktail ring made of recycled sterling silver for $85. Seventeen of those dollars are donated to cause partner you select during checkout.
21. Anna in Bhutan
Anna in Bhutan makes beautiful, organically dyed cotton and silk scarves. CEO Kate Broug founded Anni in Bhutan after visiting the Kingdom of Bhutan several times. The nation is the world's only carbon-negative country and also the eighth happiest country in the world.
Anna in Bhutan scarves are handmade by female Bhutanese weavers and then blessed by high-ranking lamas and monks to bring their future owners prosperity and harmony. The designs are subtle enough to work into your daily wardrobe, without being boring. Add a pop of teal with the Daga for $175 or let the rich gold color of Dochula Pass for $120 be your statement maker. Either way, your purchase of an Anna in Bhutan scarf supports Bhutanese weavers and celebrates the Bhutanese sustainable way of life.
22. Conscious Step
Conscious Step is a sock brand that's organic, vegan, and fairtrade certified. The company also makes their packaging from recycled materials and donates $1 per pair sold to one of 15 nonprofit partners to plant trees, protect rainforests, and provide books, medical treatments, meals, and clean water to those in need.
Choose from ankle socks that help prevent breast cancer to crew socks that save dogs. Prices range from $15 per pair to $40 for a multipack.
23. Matt and Nat
Matt and Nat is a line of ethical, sustainable, PETA-approved vegan leather handbags that are lined with materials made from 100% recycled plastic bottles. Cork, rubber, and other sustainable materials also make appearances in Matt and Nat bags. Even the name shows some respect for the plant — Matt and Nat stands for Material and Nature.
The handbags are classically designed with clean lines and soothing solid colors. Choose from backpacks, bucket bags, satchels, clutches, belt bags, and more at prices ranging from $90 to $200.
24. Allbirds
Allbirds makes shoes from wool, Tencel, and the company's proprietary yarn called Trino, made from eucalyptus fibers. And those shoe laces? They're made from recycled bottles.
The eco-friendly shoe line-up is quite stylish too, in a casual way. The Wool Runner, for example, is a lace-up athletic shoe with a castor bean insole and a wool construction that conforms to your foot and movement. The price point is a reasonable $95. The Tree Breezer is another option I like — a woven ballet flat that looks like it's a dream to wear. Choose from 19 colors, too!
Sustainable Fashion Brands: Children's Clothes
25. Cheeni
Cheeni produces whimsical, handcrafted children's clothes using natural fibers and dyes that are free of toxins and synthetics. The designs are bright and fun, complete with bold, block printed patterns, plus cute tassel and embroidery details.
Girls dresses are the heart of the product line. They're priced from $25 to $55 a piece. Cheeni also makes colorful onesies for babies and bright rattan bags for you.
Sustainable Fashion Brands: Outerwear
26. Norden Project
Norden produces eco-friendly outerwear with a high-fashion vibe. The jackets are made from Repreve, recycled polyester, and Polartec polyfill. And, this is an interesting twist, the yard is printed with FiberPrint, a digital serial number that allows Norden to calculate the number of plastic bottles used in a single garment. To date, the brand has recycled 1 million bottles.
Norden jackets are a smidge pricey, in the $250-500 range, but it's probably a piece you'll wear year after year. The women's collection includes parkas, puffers, and lighter-weight reversible jackets. Shipping and returns are free in the U.S. and Canada.