This post may contain affiliate links. See our privacy policy.
Dry hair is the worst. I mean, your hair is your crowning achievement — it literally sits on top of your head. And those tresses actually do more than frame your face and show off your style.
As an example, your hair creates a protective layer between you and the sun, like a built-in sunscreen for your scalp. If you've ever had a sunburned scalp, you know how important that job is. Overly dry hair can be less effective in this regard, since it's more likely to break and fall out — leaving thinner patches on your scalp that are more susceptible to sunburn.
That's one reason to tackle a dry, brittle hair problem right away. But in truth, most of us have a different motivation for worrying about hair health. It comes down to this: Lush, healthy hair makes us feel confident and ready to tackle anything.
Sadly, great-looking hair is not easy to achieve, especially if you live in a harsh climate or rely on heat-styling tools regularly. But if you are craving shinier, bouncier tresses, use these tips to understand the cause of your dry hair and update your routine accordingly.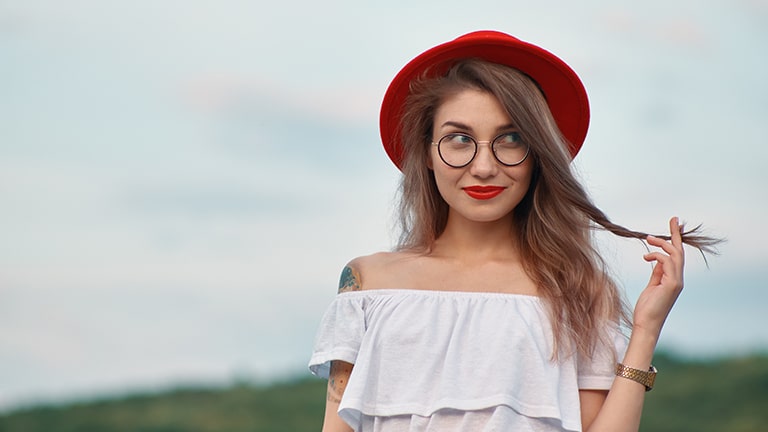 1. Understand dry hair causes
Diet
Your hair might be dry due to diet or exposure to the elements, temperature changes, heat styling tools, or hard water. If your skin is also dry and your nails are brittle, your diet may be the issue. Try drinking more water and start taking a women's multivitamin. If you're already taking a multivitamin, you might try Viviscal. Viviscal is a hair growth supplement. I took it for a time and did notice my hair was less dry. I can't say it made my hair grow faster, exactly, but it did seem healthier, despite my fairly heavy use of heat styling tools.
The elements, temperature changes
If you are outside often, the wind and sun can quickly sap moisture from your strands. The same can happen if you are sometimes outside in the elements and sometimes inside, with air conditioning or forced air heating.
Heat styling
We all know how damaging hair dryers and flatirons can be, but we use them anyway. I get it, and I do the same thing. The right products can offset heat damage as noted below. You can also find yourself a couple of go-to weekend hairstyles that don't involve heat. A pony tail, braids, hats, scarves, or hair bands might be the answer. I've been rocking the low pig tails and I've seen a noticeable improvement in my dry hair.
Hard water
Hard water makes your hair frizzy and unruly. Remedy this problem with an inline shower filter. It'll set you back about $30 but your hair will be more manageable and your shower will be easier to clean.
2. The right products for dry hair
The right set of hair care products can counter your dry hair problem. You can try customized shampoos like Prose or Formulate, or you could handpick shampoos and conditioners that have the right ingredients.
Celebrity stylists recommend oil-based shampoos and conditioners for dry hair. Look for products with moroccan argan oil, coconut oil, or hemp oil. For a DIY hack, you can also mix unrefined, organic coconut oil from your pantry into your shampoo and conditioner.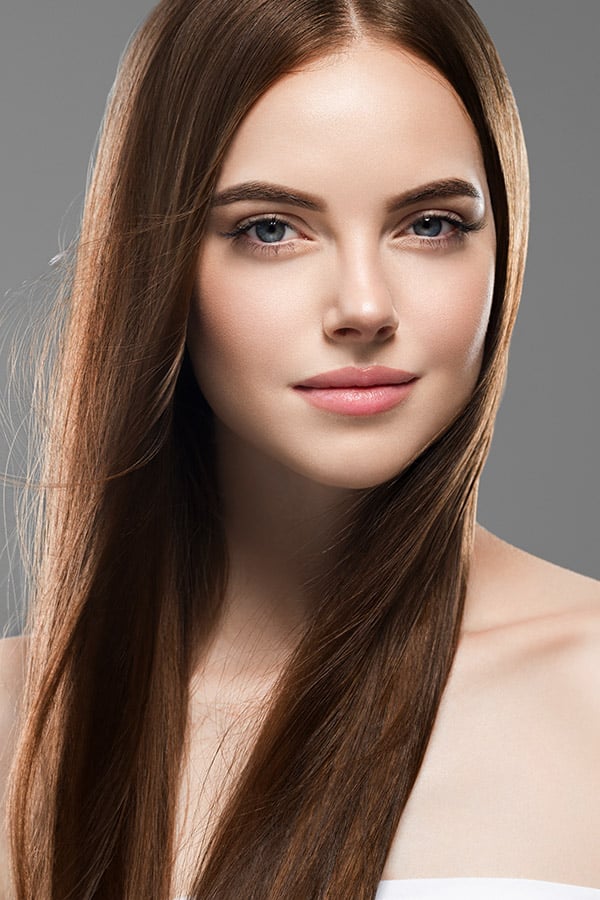 Hair oils
You can supplement your oil-based shampoo with an extra, leave-in hair oil. For example, moroccanoil products moisturize, tame frizzies, and also offer heat protection.
To use a hair oil, towel dry your hair first. Then rub a drop or two in your palms and smooth over your hair. It's easy to overdo it, so use less than you think you need. Once your hair is fully dry, you can always add another drop or two.
Hair masks
You can also invest in a hair mask to give your locks a weekly dose of intense moisture. Again, oil-based products are the way to go.
3. Turn down your hair dryer
Ideally, you'd reduce the number of days you blow dry, curl, or straighten your hair. If that's not possible, at least try styling at lower temperatures. On the weekends, experiment with cooler settings on your heat tools. See how low you can go while still getting the style you want.
4. Try a new or no hair dye
Many hair dyes contain ammonia, which can be extremely damaging. Switching to an ammonia-free, oil-based color like Garnier's Olia might help. You could also switch to a semi-permanent color or take a chance on letting your natural color grow out.
Dry hair isn't a problem you're stuck with for all of time. Take your vitamins, filter that hard water, use oil-based hair products, and lower the temps on your styling tools. And, if you're brave enough, let the world see your natural hair color. It's probably far shinier and more luscious than those colored tresses — and you'll save a few bucks at the salon, too.