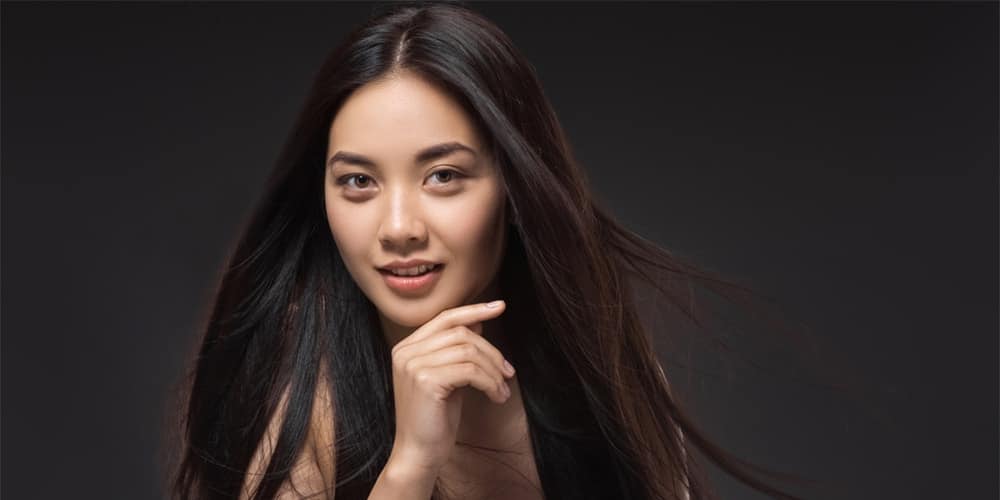 Dry hair is among the most frustrating of hair afflictions — hair that's dry breaks, frizzes and takes on a shape of its own no matter how much heat you apply. It's a vicious cycle really. Your dry strands are unruly, so you blast them with a hair dryer or flatiron. Then the heat dries out the hair even more.
The only thing worse is losing your hair altogether.
After a decade of color-treating my long hair, I fight the battle of dry hair constantly. I'm always in search of an inexpensive conditioner that hydrates and stops the frizz. If you live in that world, it may take a few tries to find the best drugstore conditioner for you — but you can begin with these picks that come highly rated by the masses.
Best Drugstore Conditioners
My process for choosing these drugstore conditioner was fairly simple. I went to the Walmart and Target websites and sorted all the conditioners by best sellers. I've noted which products I've tried myself and also which showed up on both best-sellers lists.
1. Aussie Miracle Moist
Aussie Miracle Moist earns the top spot as the best drugstore conditioner because it showed up on both store's best-seller lists. Think of all the people that purchase hair conditioners from Target and Walmart — there's something to be said for that cumulative wisdom.
The key ingredients here are avocado and Australian jojoba seed oil, which soften and moisturize your dry locks.
I've not tried this particular product, but I have used Aussie products on and off for years. I've found them to be a good value for the price.
2. Herbal Essences Smooth Rose Hips Conditioner
Rose hips, vitamin E, and jojoba extracts work together to add shine and silkiness to the hair in Herbal Essences Smooth Rose Hips Conditioner. This product has more than 600 reviews on Target.com with a nearly five-star rating. Users say the smell is amazing — I can vouch for that, too — and that the smoothing properties are excellent.
Due to its heavier texture, this conditioner is best suited for thicker or coarser hair.
3. VO5 Moisture Milks
Alberto VO5 is a mainstay in the drugstore hair care arena. This formula contains vitamin E, vitamin H, vitamin C, vitamin B5, vitamin B3 and soy proteins for moisturized, manageable hair.
I have used VO5 conditioners in the past and found they weren't quite right for my very fine, color-treated hair. That's not to say it won't work fabulously for you, as it does for many Walmart shoppers. At less than $6 a bottle, you can't beat the price and you're not out too much if you don't like it.
4. Suave Rosemary and Mint Conditioner
Next on the list is Suave Professionals Rosemary and Mint Conditioner — a $4 steal that mimics the more expensive Aveda Rosemary Mint product. And real users swear it works just as well, with a much smaller price tag. Expect an invigorating smell, plus detangling and moisturizing properties.
5. Kristin Ess The One Signature Conditioner
Admittedly, I'd never heard of this brand before I came across it on Target.com. My first impression just looking at the bottle is that it's a quality product playing it cool with understated packaging — maybe that's how it ended up being a Target best-seller. You gotta admit, right or wrong, we've all made buying decisions that way.
Most of the reviews say this stuff leaves hair silky and smooth. There are a few naysayers of course who don't like it — but with 100-plus reviews, that's to be expected.
One thing that comes up quite often in the reviews is the scent. This conditioner has a strong scent, which may or may not be your thing. If you love a lingering floral smell in your hair, give it a try and let us know what you think!
6. Dove Nutritive Solutions Intensive Repair Conditioner
This conditioner by Dove moisturizes and repairs damaged strands, thanks to a mysterious ingredient called Keratin Repair Actives. These little guys interact with damaged keratin to strengthen and repair the hair's structure. So while you are moisturizing, you're also helping to reverse hair damage. And all for less than $7!
If you liked this post, you'll love our article about the best budget shampoos!