When it comes to swoon-worthy fashion, nobody does it better than Nordstrom. However, if your champagne taste requires a beer budget, then it's time to hit Nordstrom Rack. The department store's off-price outlets offer similar brands at 30 to 70 percent off. If you aren't near one of 95 stores, you might be in luck –18 more are scheduled to open this year. In the no-frills setting, you have to take a more hands-on approach to hunting for the treasures. Here's your map.
How to Shop Nordstrom Rack
Plan your attack
When shopping at Rack stores, the key is to be flexible. Every location is a little bit different, but they all carry a selection of items from the stores and in-season offerings and overstock and closeouts purchased just for the outlets (which can be lower quality than what is found in stores). We recently spotted everything from Kenneth Cole to Diane von Furstenberg to Wacoal to Adidas to Nordstrom's private labels such as Classiques Entier and Caslon. Lucky and determined shoppers might even take home one of the epic scores such as a Chloe tote for $70 and Burberry trenches for $499.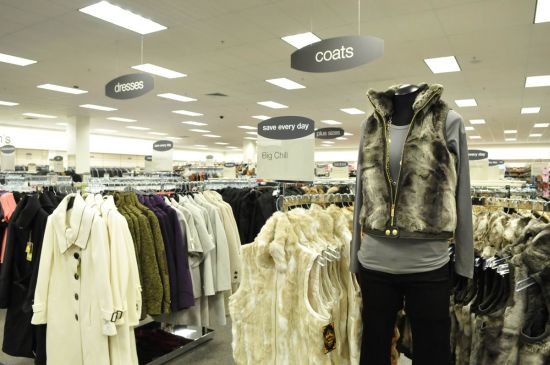 Stalk the stock
Frequent shoppers are usually rewarded with the best deals. Since Nordstrom Rack stores receive daily shipments of new merchandise, patience and determination pay off. Premium denim and designer bags will get snapped up quickly, which means heading to the store early is important.
The shoes shine
Like at Nordstrom, the shoes selection is designed to impress. From sizes 5 up to a 14 in women's, you can spend hours with the selection of shoes (including designer shoes like Cole Haan, Prada, etc).
On-site Alterations
Unlike most off-price retailers, Nordstrom Rack offers alterations on-site. So you can get dresses, suits and anything else tweaked right when you buy it. The tailor is usually available during set hours, so check with the store manager for more details. Prices are considered competitive with hems ranging from $10 to $22, more if you want the original hem reattached. Alterations on items you didn't purchase at Rack will cost you double.
Become an Insider
To be in-the-know, sign up online to be a Nordstrom Rack Insider. You'll receive early alerts to the biggest shopping events and you'll get first access to shop online and in stores. If you sign up at a location, you'll also receive postcards. Become a Facebook fan and Twitter follower to get unadvertised scoops.
If you've got a Nordstrom Card…
If you have Nordstrom credit or debit card, you can use them at Rack and earn and redeem Nordstrom Notes (the name of their rewards certificates) there as well. We're pretty sure that a Nordstrom gift card will get a lot more mileage at the outlet, which also offers its own gift cards.
Check out this video of the latest fashion trends at Nordstrom Rack: