For some shoppers, off-price stores like TJ Maxx are a mecca of bargains, with hidden treasures just waiting to be discovered. For others, the store's seemingly endless racks and eclectic mix of goods is too daunting to even tackle.
I'd hate for you to miss out on great bargains (specifically, name-brand and designer goods at discount prices) so here are some tips to help you shop the store without losing your mind.
This post may contain affiliate links. See our privacy policy.
7 ways to shop TJ Maxx
1. Don't worry about irregular items.
More than 95% of TJ Maxx's merchandise is first quality, meaning less than 5% is "irregular."
And even those irregular items aren't what you think. They're usually not defective items. Rather, they have irregularities unnoticeable to you. For example, the brand may have order black leather pumps, but the manufacturer pumped out patent leather pumps. Those patents would likely end up in TJ Maxx.
2. Go in with an open mind.
Since TJ Maxx purchasers practice opportunistic buying (meaning they get the best deals from vendors whenever they come up) you can't count on the store having just what you need — say, a Little Black Dress — at any given time.
I often recommend knowing exactly what you want before you shop, but that strategy backfires in TJ Maxx. Instead, have a broader list of items you can use to fortify your wardrobe. Think about pieces that will extend the outfit potential of items already in your closet. Look in those sections for the bargains that suit you.
Also be ready for some good surprises. You won't see designer names in ads, but off-price stores often carry those labels you love. I've founbd recent visit turned up items by Theory, Ralph Lauren, and Vera Wang.
3. Shop all year.
If you already shopping TJ Maxx earlier in the season and didn't find what you were looking for, don't assume they won't have it now. TJ Maxx buys year-round rather than seasonally, and are still buying for stores for Christmas, for example, into early December (meaning they may have more up-to-date goods than the department stores).
4. Look for markdowns on Wednesdays.
TJ Maxx generally performs markdowns on Wednesdays (though this can vary from store to store). Trucks arrive 3-5 days a week, meaning the selection changes regularly.
5. Be self sufficient.
While we're sure the employees of TJ Maxx are courteous and friendly, don't expect a lot of assistance on the floor — the store is primarily a self-navigating experience. That's not to say no one will help you — just don't expect a personal shopper at your elbow.
6. Walk the Runway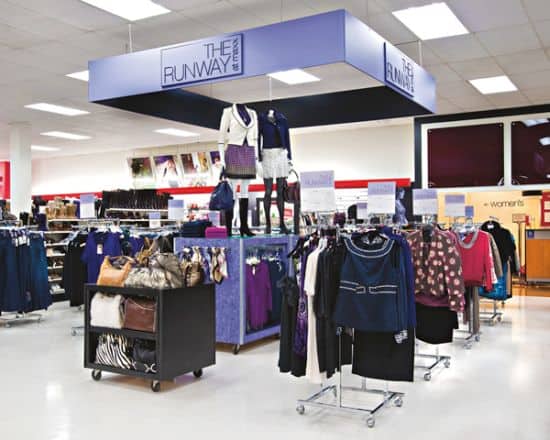 To rev up its high-end designer business, T.J. Maxx added a high-design Runway store to many of its locations. Those looking for labels will really appreciate the convenience of having them all in once place.
At TJ Maxx Runway, it pays to be a savvy shopper because prices are not always marked down as much as you'd expect. I've seen Miu Miu items several seasons old for more than $300. Other garments I've seen include:
Catherine Malandrino crochet dress for $149.99 (originally $375)
Theory hot pink asymmetrical cocktail dress for $129.99 (originally $415)
Premium denim from Joe's to JBrand for $59.99 to $79.99.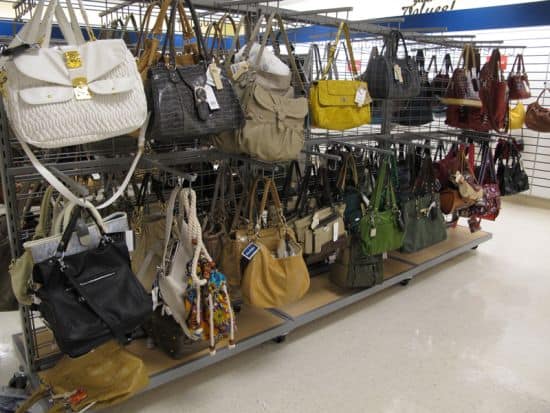 The best deals are found on clearance. An example is a navy Moschino jersey dress for $79.99, which could instigate a hanger battle with another shopper. Just don't get too fixated on the designer department because I've seen boutique-y labels like Velvet on the main floor, too.
7. Accessorize
The handbags, arranged by color, offer a candy-store like experience. There are multiples of many styles including:
Jessica Simpson bags for $49.99 (originally $98)
Tommy Hilfiger logo totes for $29.99
Tucked into those, you might come across rare find – I saw a Marc Jacobs satin bag for $119.99 (originally $395), which wasn't practical, but it was pretty.
While the shoe selection is generally better at Marshalls, there are usually size runs in mainstream brands such as Nine West (boots marked down to $79.99 from $120).
Also look for expanded fine jewelry offerings, including 14-karat gold, sterling silver and semi-precious stones.
Ready to go shopping? Use the TJ Maxx store locator to find a location near you. Also, do a quick review of the TJ Maxx return policy here.