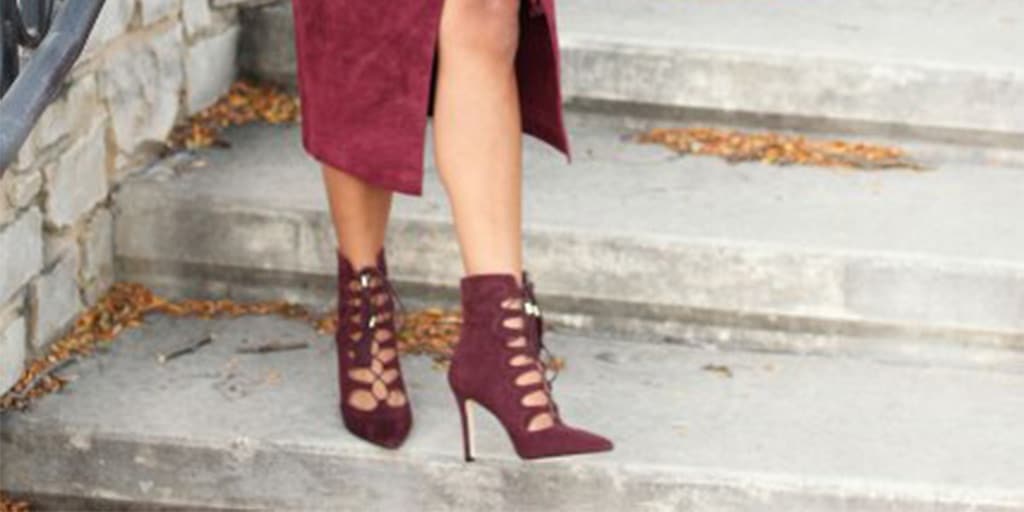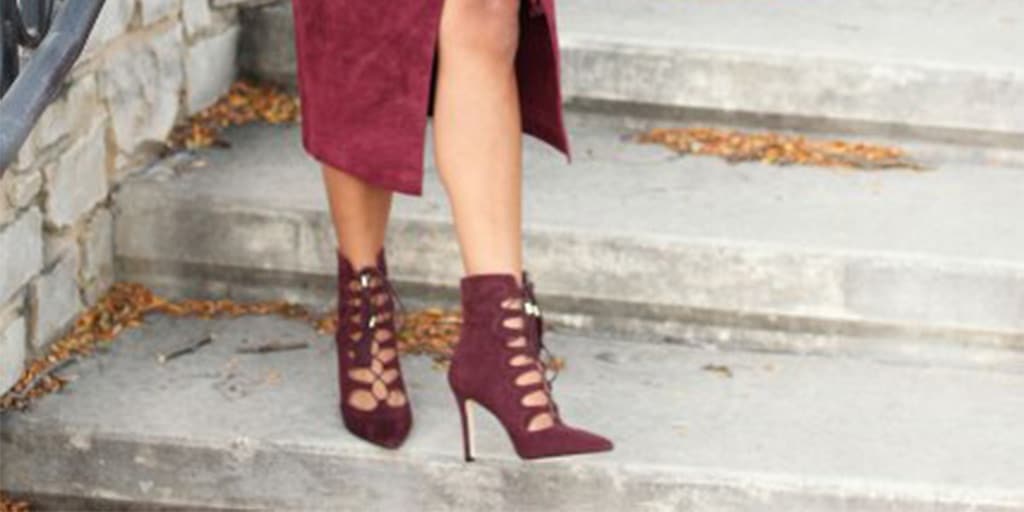 This post was last updated in January, 2019.
When summer's in full force, that means stepping out in feminine, fun styles. When it comes to footwear, one trend we can't get enough of are shoes with laser cut out designs.
Patterns range from perfectly round mini circles to edgier geometric shapes, giving shoes (and us) a look that's as unique as our personality. Sometimes sweet, sometimes bold, the laser cut out shoes trend is full of head-turning sass.
We're not the only ones feeling cut-out shoe design awesomeness. When renowned beauty and style expert Tai Beauchamp boasts about them, we know we're on to something great. The lovely Beauchamp is the Style Ambassador of InStyle, she also rocks the beauty and style world as an on-air style expert for shows like "The Today Show," "The Wendy Williams Show," CNN and TV One.
Feminine and Stylish
More feminine than the cage or gladiator sandal, but just as sexy.

Tai Beauchamp
Beauchamp adds that the cut-out look "offers fashionistas two opportunities: 1) to showcase perfect pedis and 2) let well moisturized skin have their peek-a-boo moment."
Wow. Practical and sexy! We'll take that anytime, right ladies?
Style Tip for Cut Out Shoes
As if looking great in these cutting edge summer shoes isn't enough, Beauchamp offers a tip that will not only keep our shoes fitting right, but our skin looking great. "If your feet tend to swell after hours in heels, drink lots of water and buy shoes a half size larger, making sure to add a sleek and slim insole."
Cut to the Chase: 10 Cut-Out Shoe Designs We Love, All Under $50
So let's um, cut to the chase, shall we? Here are 10 pretty cut-out shoes that made us fall head over heels. From subtle cut-out accents to laser cuts galore, there's a stylish beat-the-heat look for everyone.
Statement sneaker
Nuetral slide
Daily driver
Fun flats
Flip Flop

Block heels
Ankle bootie
Statement heel
Pretty pump
Gladiator inspired
What laser cut-out shoes will be your summer (and fall) picks?