Ahhh, the Little Black Dress. Such an iconic piece, and most of us probably already have at least one on standby for the holiday season. At the same time, have you really looked at your LBD lately? It may be classic and iconic in and of itself, the perfect backdrop for updated accessories to switch out from event to event for the season. Yes, it's all those things. But like everything else, even the LBD could stand an update once in awhile.
While a very classic Little Black Dress (think Audrey Hepburn, at the knee, natural waist, sleeveless, scoop or square neck) will work for just about forever, it's not always the most exciting thing to slip into no matter how amazing your accessories are (that silver metallic clutch can only do so much). There's nothing to say you can't have another LBD in reserve, one with a little personality all its own.
And if you don't already have an LBD at all? Consider us at your service. Did someone say Bluefly? Oh wait, that was us–because it's one of our favorite sources of truly lovely and quality designer dresses for less than $150 $100 each. Prices noted below are accurate as of 1/2017.
Wrap Style Little Black Dress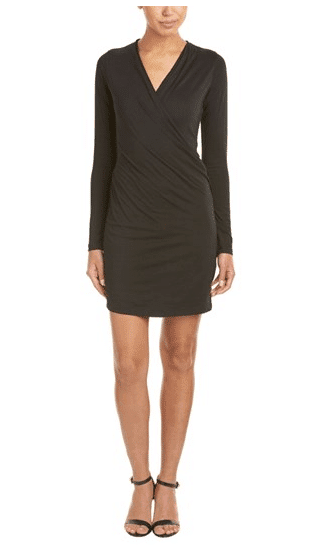 Little Black Dress with Zipper Detail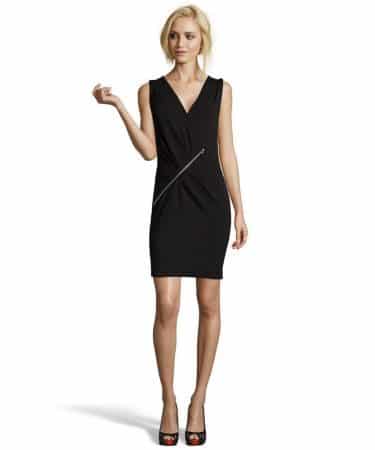 Light gathering at the waist and the diagonal zipper detail turn this number from simple to simply fabulous. Made of a jersey knit, this LBD is on the casual side. Pair with flats for a day look, but keep heels in your bag for a quick transition.
The Cold Shoulder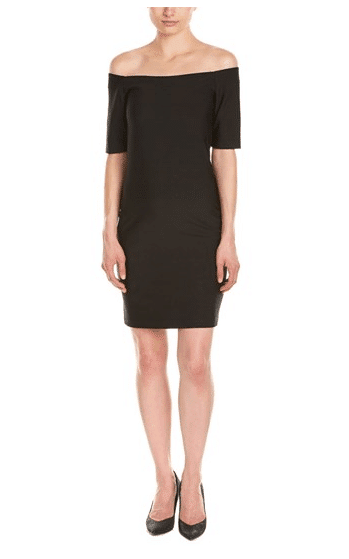 Little Black Midi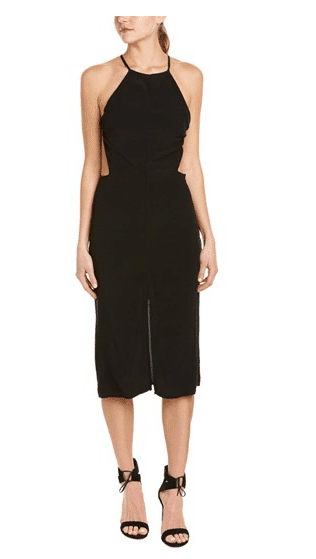 Which little black dress is your favorite?