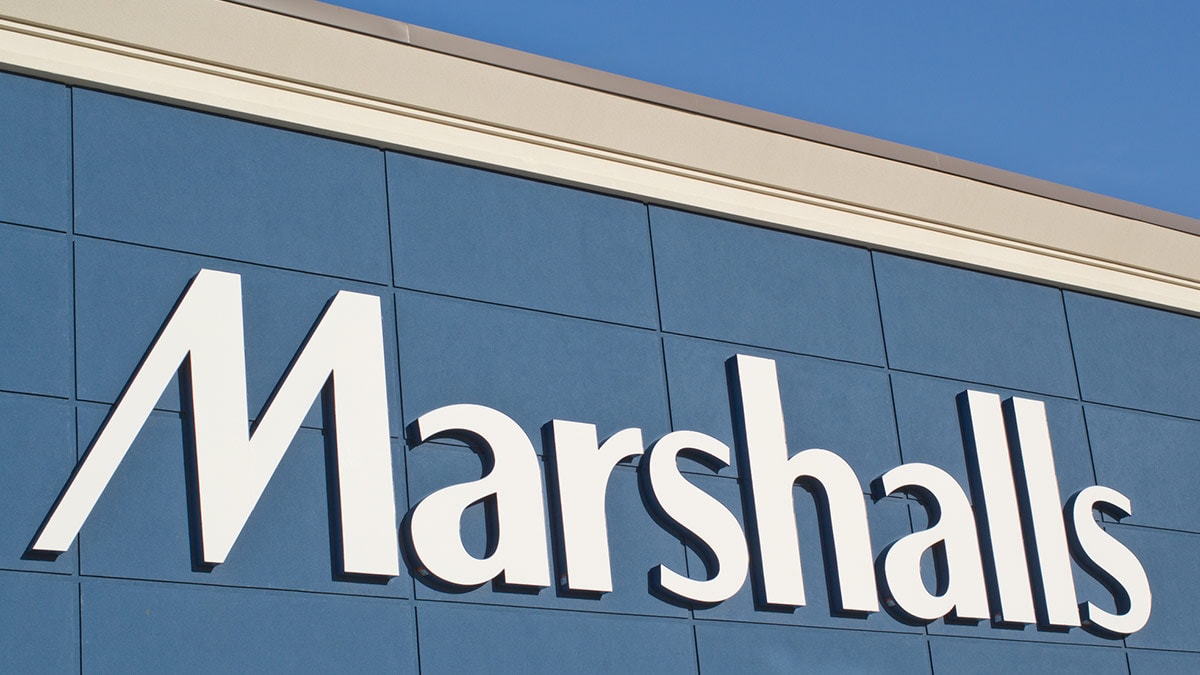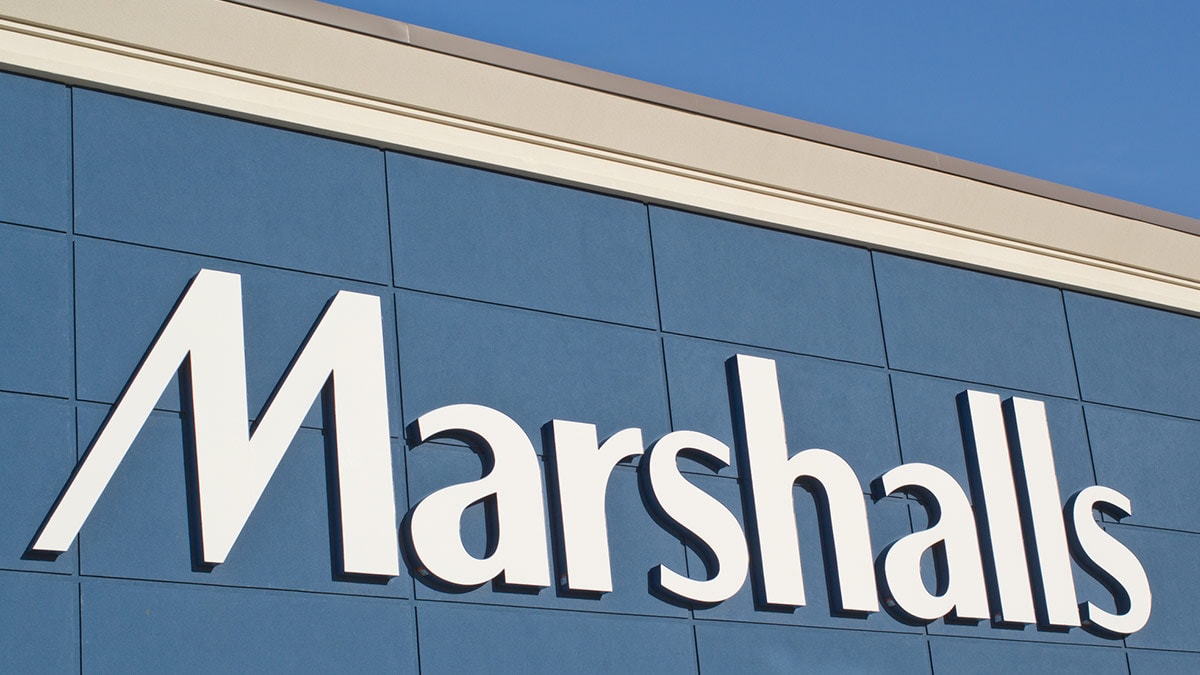 Since 1956, Marshalls has been perfecting the formula of off-priced shopping. It's been a go-to-place for deals since the days of pegged leg Guess jeans (which Marshalls had on sale for 60% off department store prices).
Marshall stocks current season overstock from other department stores — sometimes the exact same item. That's why Marshalls ads and commercials can be so mysterious. They're not allowed to advertise the labels they carry, for fear you'd shop there instead of getting the full-priced piece at Macy's.
The strip-mall store is admittedly less sophisticated than its sibling, TJMaxx. But there is a place for Marshalls in any budget fashionista's toolkit. Here's how to shop Marshalls like a pro.
How to Shop Marshalls
1. Marshalls is hit or miss
Looking for an awesome pair of Jimmy Choos for 70% off? Well, Marshalls probably isn't going to deliver — try Poshmark or the local consignment shops.
Recognized labels in general are in short supply at Marshalls. You might find Calvin Klein separates and Adidas running shorts, but that's about the extent of it. The rest of the women's apparel is mostly unknown brand names, including the catch-all Famous Maker brand.
That means your best bet is to decide what you're looking for before you step into Marshalls. If you're just going in looking for a brand-name deal, you might be disappointed. But if you need a dress to wear to brunch and you don't care what name is on the label, you might be in luck.
2. The shoes are awesome
Shoe-aholics will agree that the most consistent department in Marshalls is the footwear. New styles arrive several times each week, and there are plenty of brands you'll know — including Guess, Franco Sarto, Jessica Simpson, Nine West, BCBG Generation, Kenneth Cole and Steve Madden. Pumps range from about $40 and up, while boots could be $120 or more.
3. You're on your own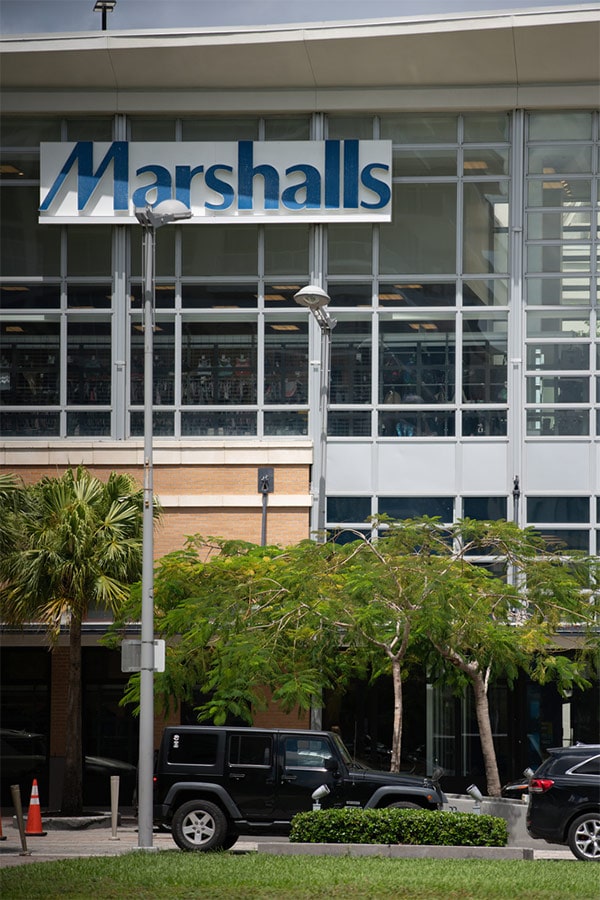 Marshalls is not a high-touch store. That's a shopping scene this budget fashionista loves — the freedom to wonder and ponder without distraction from a sales associate — but it's not everyone's cup of tea.
Just remember to take two sizes of each piece to the dressing room. Because the attendant is not going to be your runner.
4. Get inspired online
You can't shop Marshalls online, but you can get inspired by their style content. See their feed of fashion and home decor posts for a peek at the stuff you might find in store.
One thing Marshalls doesn't do is share coupons or discounts on its website. (You might come across Marshalls coupons on sites like RetailMeNot, but I haven't seen one that actually works. ) This is a good thing, though — the price on the tag is the price and you don't have to waste energy trying hunt down a coupon.
5. Sometimes the other departments rock
While the women's fashion departments is, umm, not as great as we would like it to be, we are big fans of the home department. Several Marshalls actually have HomeGood sstores located within the store. If you haven't been to HomeGoods, then you're seriously missing out on one of the joys of life. HomeGoods is sort of like TJ Maxx for home, with amazing home accessories, furniture, pots and pans, etc., for great prices.
Also the men's department is worth a look if you're gift shopping or letting the hubby pick up some essentials. You might find some Ralph Lauren slacks or dress shirts, and you're likely to find seasonal layers like sweaters and blazers.
6. The return policy is just OK
We have an entire post dedicated to Marshalls return policy. But suffice it to say here, it's not that great. Know before you buy that sometimes the store managers can be difficult about allowing returns for any reason.