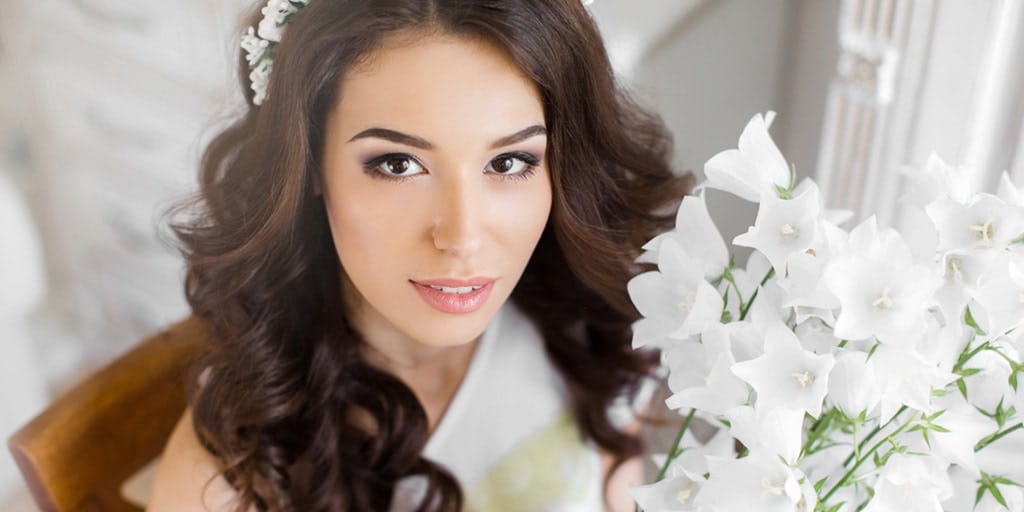 With budgets tighter than ever, it's a tough time for brides who want their dream wedding but don't have a dream bank account to back it up. But as every good budget fashionista knows, an antidote for tough times is wrapped up in three little letters: DIY.
When you buy via links on this page, I may earn an affiliate commission. Learn more.
Many women spend $150 or more to have someone do their makeup professionally. But you don't have to! DIY bridal beauty is both totally doable and totally fabulous. And that's according to celebrity hairstylist and makeup artist Gocha Hawkins.
The most important advice I can give to any DIY bride is to test your looks beforehand, thoroughly. Entrust one of your bridesmaids with the duty of spending a day helping you test out makeup and hair looks with a digital camera and under fluorescent lighting. This way, there are no surprises when you take your photos, and you can feel confident that you've achieved the exact look you want.

Gocha Hawkins, Celebrity Stylist
Want to know what it takes to be expertly prepared to do your own wedding makeup? Read on for the scoop.
How to: DIY Wedding Makeup
1. Do Your Research

Researching beauty looks to find the perfect wedding makeup is super fun. Grab a stack of bridal magazines if you like the feel of the paper, or head to Instagram, Pinterest or YouTube and search away. KandeeJohnson and XTeener are some of the top makeup gurus on YouTube that provide makeup tutorials and product reviews.
Save, pin or bookmark the looks you love. Bookmarking might be the best option, as you can keep everything from the various online channels in one place.
Make a list of what you want: natural glow, cat-eyes, pink lips, etc. If you need more inspiration, see our top three DIY beauty looks at the end of this post.
2. Talk to an Expert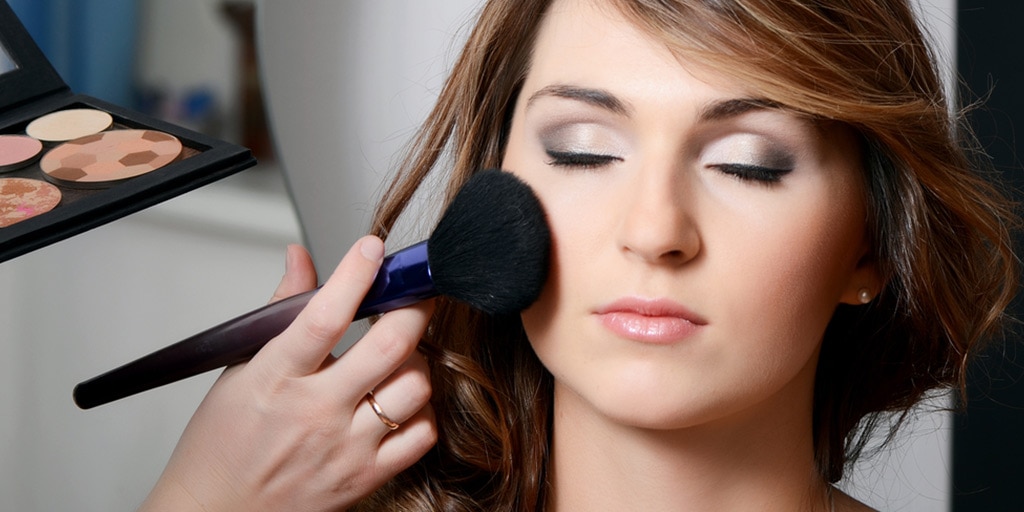 Now, head to your beauty store of choice with your inspiration photos in hand. Schedule a consultation with a beauty pro and ask her to teach you how to apply your dream look.
Your beauty consultant will also recommend product — just be clear about your budget so she doesn't try to sell you the pricey stuff.
You might also check around local beauty salons to see if they have any beauty classes or seminars on the calendar. Every bit helps! The more prep you get, the more confident you'll feel on the big day.
3. Buy Your Products
Once you lock in on the look you want and the products you need, it's time to go shopping. The best part is that you'll probably spend the same on new makeup as you would on a professional makeup artist — but you'll get so much more use this way!
4. Practice
With your new makeup in hand, you should set aside time to practicing applying your new look. Have a friend take pictures and even a video to see how the makeup shows up on screen.
You should also get busy — run errands, clean the house or even go dancing for a few hours. This'll test your makeup's lasting power. A wedding is an intense series of activities, right? You need to know your face will stay put for five or more hours.
If one of your products doesn't work as well as you would have liked, return it and try another. Keep repeating until you're happy with the look and it's staying power.
5. Make a List, Check it Twice
You may feel like an old pro at this point, but don't leave anything to chance. Keep your product organized, and make a checklist and instruction sheet for yourself. With that, you should be well prepared to be a beautiful DIY bride.
Top 3 DIY Wedding Makeup Looks
1. Bold Beauty
If you prefer a bold look, choose one feature to emphasize with makeup. Bright, colorful eye makeup looks fantastic with a nude lip. Or, pair a vivacious lip with understated eyes. But don't do both the bright eye and the vivacious lip together, as it will distract from your overall look.
Volumized ponytail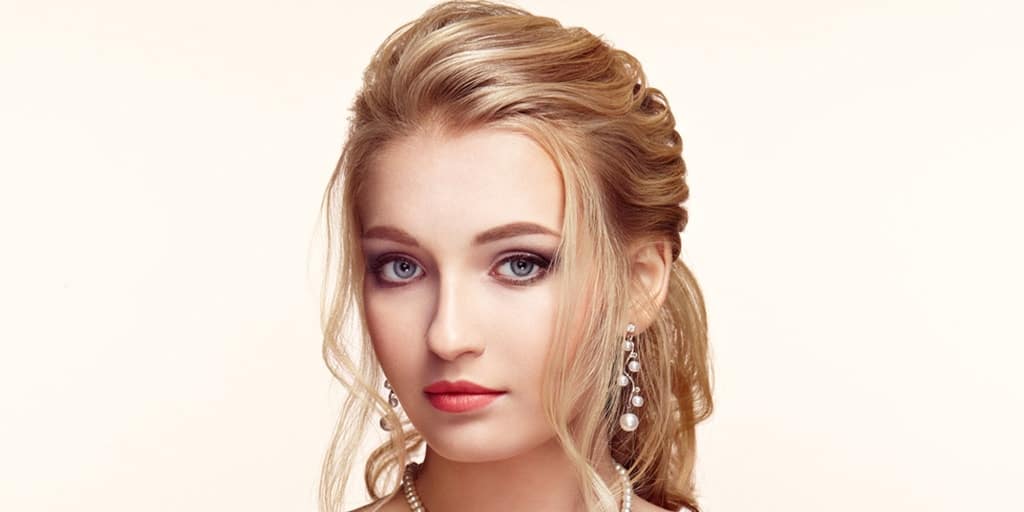 Pair your bold makeup with a volumized ponytail. This is a stunning style that works particularly well in warm weather.
To create this look:
Leave out the hair at the crown of the head when pulling your hair back.
Curl hair with a large-barreled curling iron for a bouncy, wavy texture or pin up for a more traditional updo.
Tease hair at the crown for volume, then spray with hairspray to set it.
To smooth any frays, apply wax pomade and secure with a hair pin.
2. Vintage Glam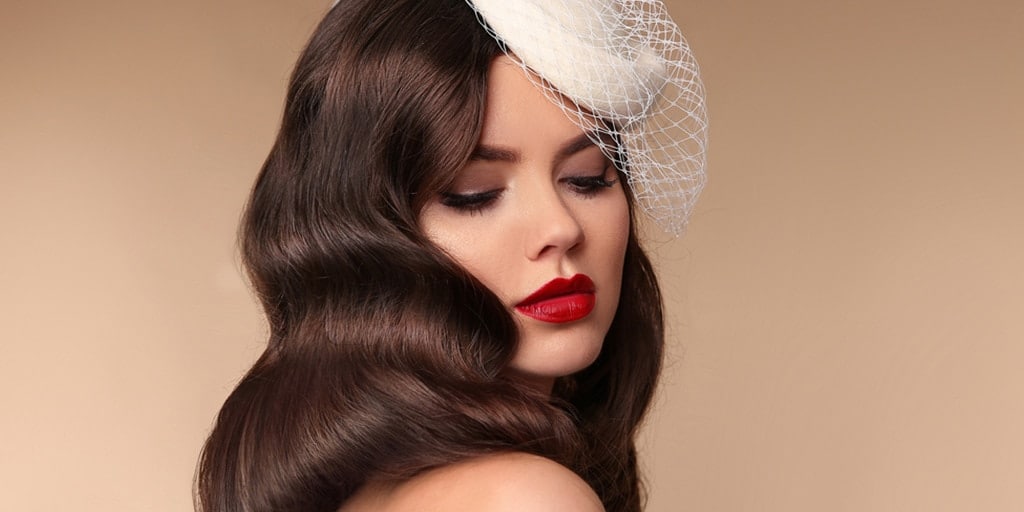 Being a bride does not necessarily mean abandoning the va-va-voom. For the bride who wants to play up her sex appeal (and why not?), a slightly heavier makeup look with a glamorous but simple hairdo is the way to go.
The traits of this look are a true red lip and a heavy application of black eyeliner. Stay away from colored eyeshadow here.
Creating a dramatic eye with a red lip gives off that eternal essence of old-Hollywood charm and epitomizes class for a sophisticated affair. A great role model for this look is January Jones, who keeps it in her repertoire for big ticket red carpet events. If your wedding's theme leans toward romantic vintage, this look is definitely for you.

Gocha Hawkins, Celebrity Stylist
Get the red right
Spend time testing different shades of the perfect red. Depending on skin tone, a red with a tint of orange or undertones of pink will look best on most brides.
Keep other makeup simple, but still stunning by lining the upper rim of your eye in a black kohl liner. Use an eyelash curler for added volume (or if you're even more adventurous, fake lashes). And, apply ample mascara. Sweep a natural looking blush on cheeks for the full effect.
Retro waves
Retro waves are flattering on every face shape and most hair lengths, except for very short. Here's how to get the look.
Following your shower, use leave-in conditioner to keep hair moisturized.
Dry your hair and part to the side.
Curl in 1-inch sections and then roll forward.
Set the style with an anti-frizz serum that will moisturize your hair throughout the night.
3. Natural Beauty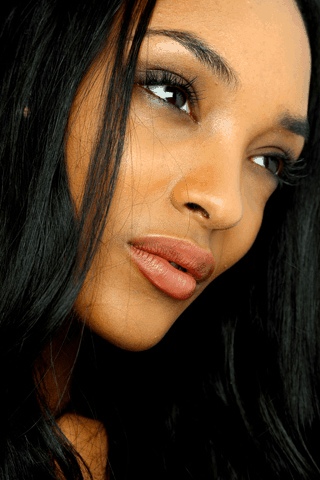 Minimalism is always in style for brides — there's nothing better than letting your natural beauty shine through. That being said, minimalism doesn't mean no make-up, and it doesn't mean a boring 'do either.
With a natural makeup look, I like to do something fun with hair, like take a classic style and evolve it to be more modern.

Gocha Hawkins, Celebrity Stylist
A shade darker
For makeup, choose a blush that is as close as possible to your natural flush color. Define your features by shading eyelids with a soft, natural hue that is a shade darker than your skin tone. Lightly line eyes with a black liner if desired, or just stick with a few coats of mascara to make them pop. For lips, find a moisturizing, lightweight tint that's a shade or two darker than your natural lip color
Soft, natural hair
For a soft, natural hairstyle:
Curl small sections with a 2-inch curling iron to create waves.
Spray with a shine-enhancing product and then brush to eliminate the threat of separation.
Sweep hair to your preferred side and roll hair into a loose bun.
Pull out some face framing strands to create an unstructured, wispy look.
Finish by spraying with holding spray and carefully place your headband.