So, about our budget fashion and style advice: We sometimes use affiliate links, so we might earn a buck or two if you click and buy :) !
We acknowledge that after having read the title of this post, you may still be cringing. For most of us, the last thing we want to even begin thinking about right now is putting on a swimsuit. Maybe you're still beating a hasty retreat to the gym to work off the last of the holidays. Maybe your skin is so dry it's flaking off. Or maybe it's just so darn cold where you live that you have a challenging enough time trying to stay warm while changing out of your jammies in the morning.
No matter what the reason, we sympathize. So, consider this a wee seed that we're offering for future reference. Read it, bookmark it, and read it again in a few months.
The Right Swimsuit for Your Skin Color
Deep breath, hold your nose, and jump!
Light brown or blond hair with medium-light skin
Go for deep reds and earth tones. Avoid suits in black or dark grey.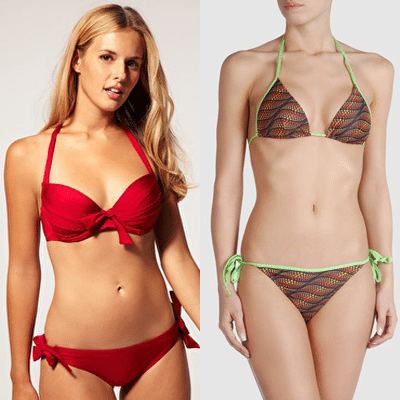 Medium-dark skin with dark brown or black hair
Have fun with color! Bright yellows and jewel toned pinks and purples will look marvelous on you. Stay away from muted colors like beige or olive green.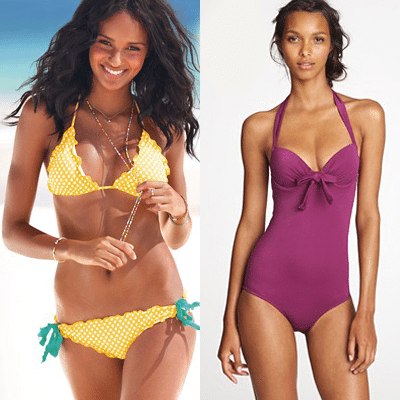 Very light skin and/or freckles with light blond or red hair
Cobalt blue, any shade of green (apart from lime) and, believe it or not you gingers out there, pink are some of your best swimsuit colors. It's a good idea to avoid orange and yellow.