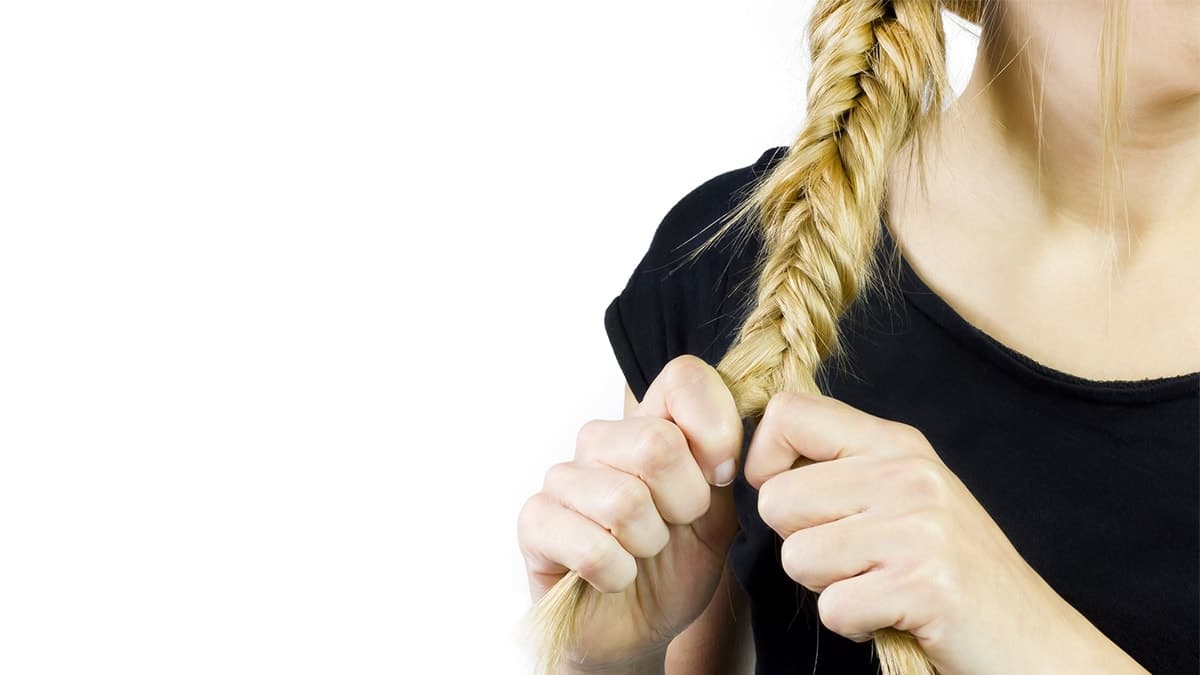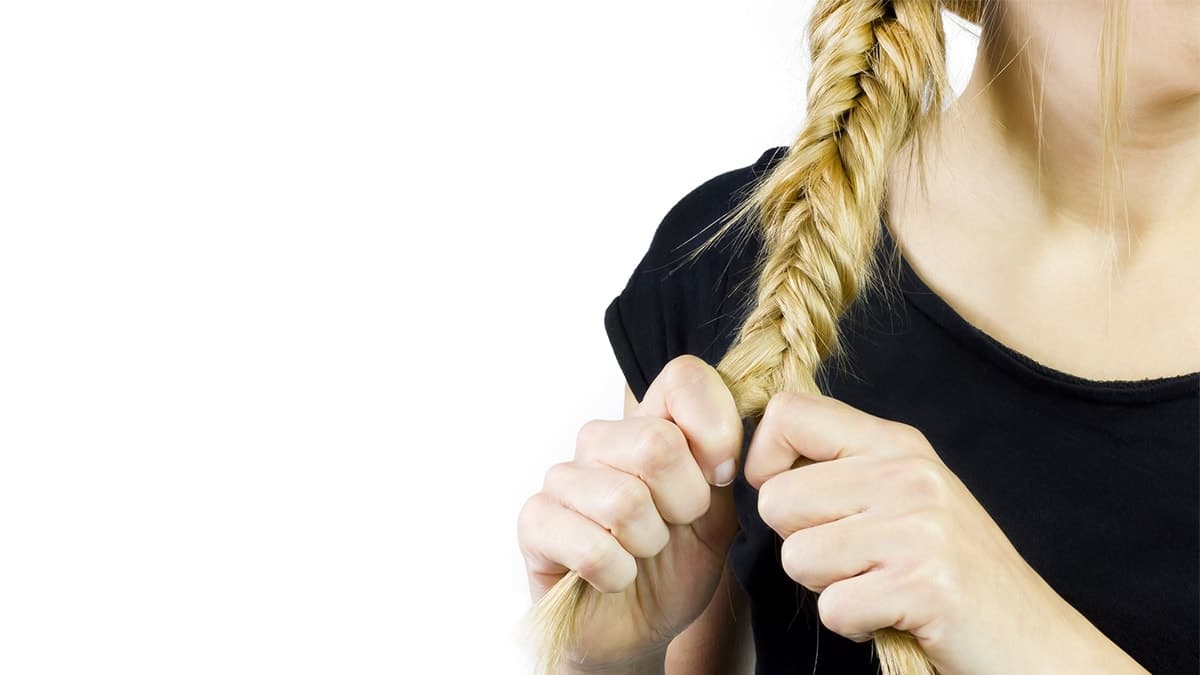 Got what it takes to survive The Hunger Games? Sure, you may have the agility, strength, and smarts, but can you keep up stylistically? We're referring to Katniss Everdeen's oh-so-practical, yet fashionable fishtail braid—which has been a style statement ever since Jennifer Lawrence first wore it on the screen in 2012.
Here is a simple step-by-step tutorial for the fishtail braid.
Fishtail Braid Tutorial
1. Prep
Start by prepping your hair with a bit of styling gel and let it air dry. Don't worry about your natural hair texture (unless it's curly or coily), as a slight wave can make the braid more organic. If you do have curly or coily hair, straighten it first.
2. Gather hair to the side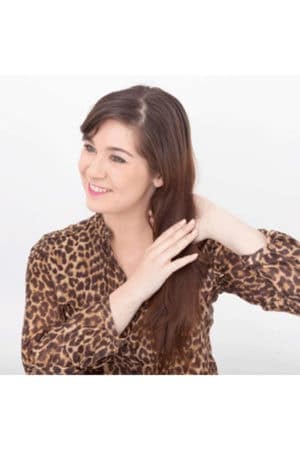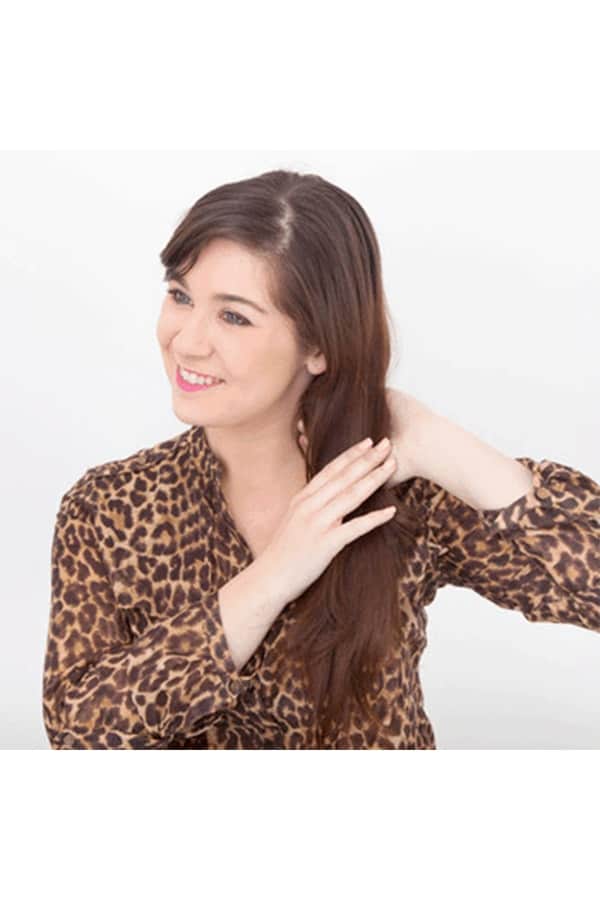 Most fishtail braids curl around your shoulder, so moving it to the side will help you get it started. Another perk is that your arms won't get as tired while you create it.
3. Split hair into two sections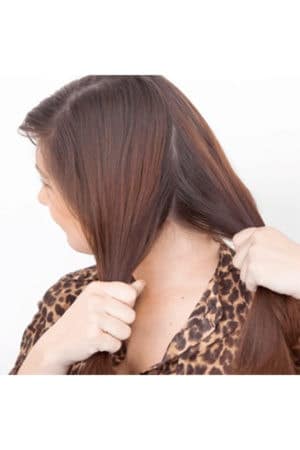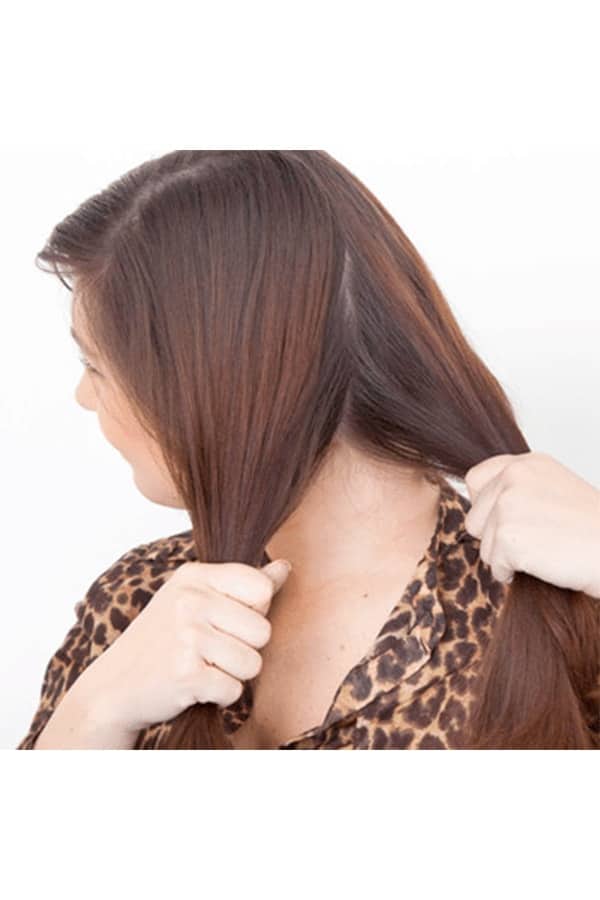 Yep, that's right. Two sections and not three. This is not going to be your typical braid.
4. Grab a piece of hair from the outside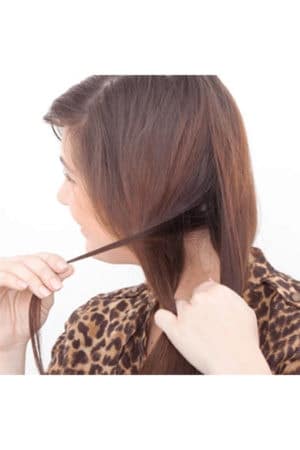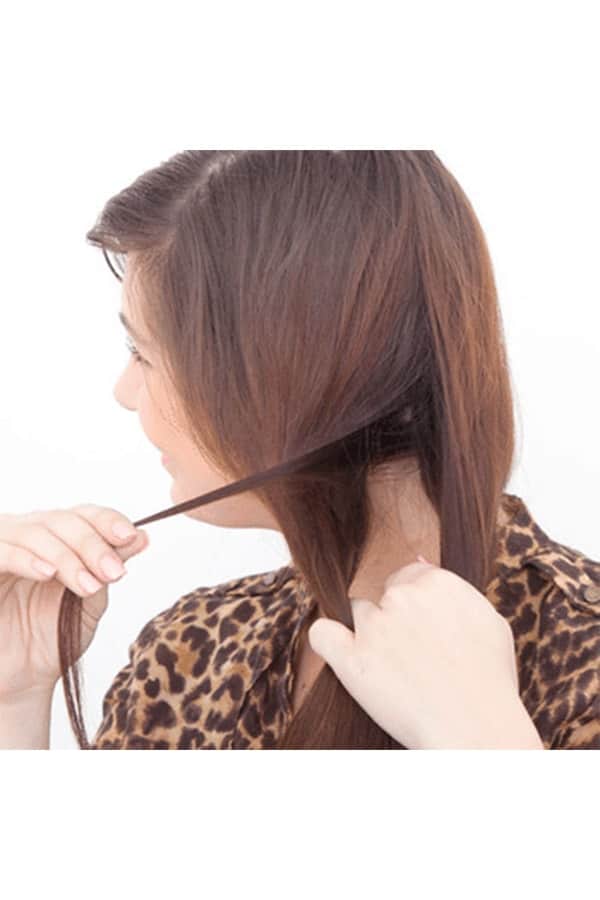 Hold both sections in one hand as shown in the picture above. Use your other hand to grab a small piece of hair from the outside of the first section and bring it over to the other section.
5. Repeat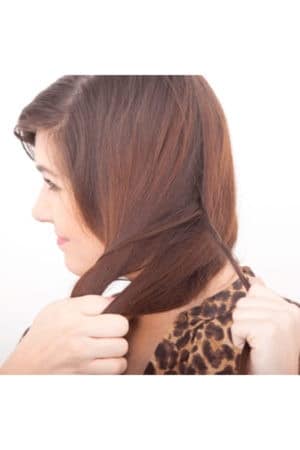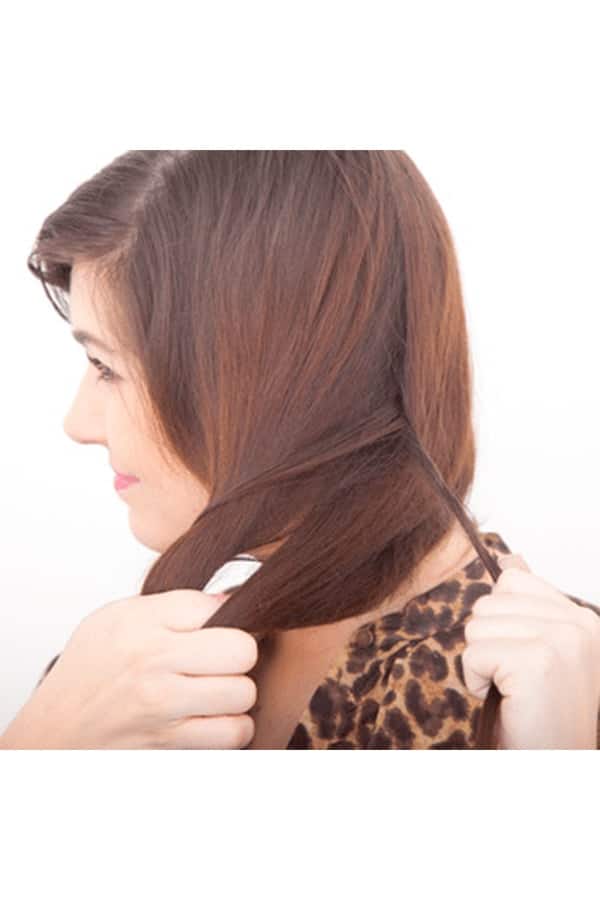 Continue by doing the opposite, bringing hair from the outside of section two and bringing it over to section one. It will feel like a braid in reverse.
6. Work your way down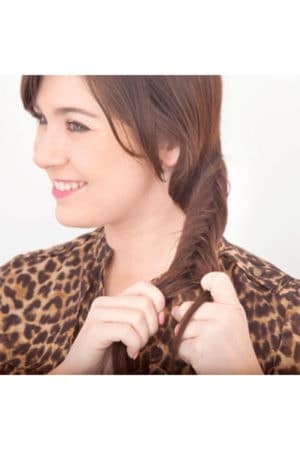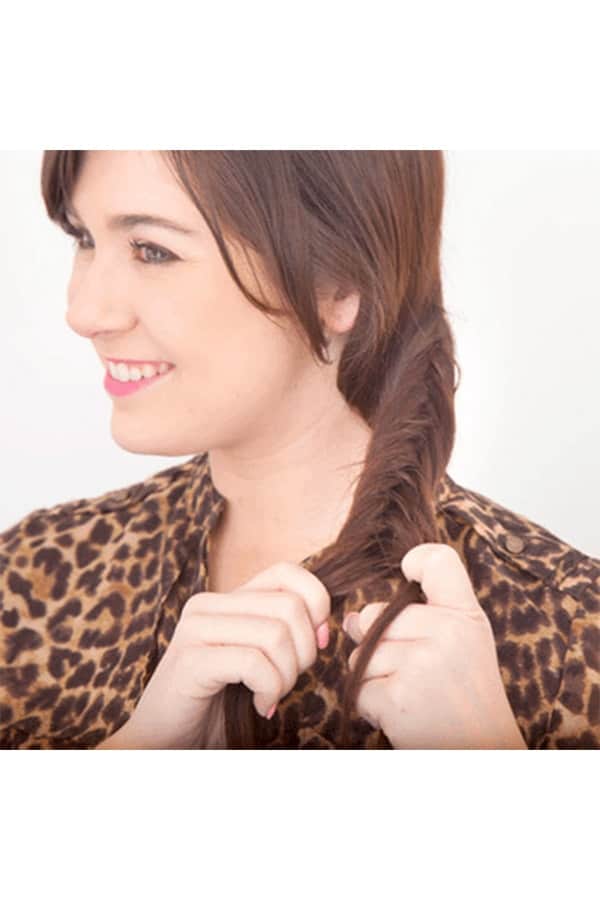 Keep braiding all the way down.
7. Secure with a hair tie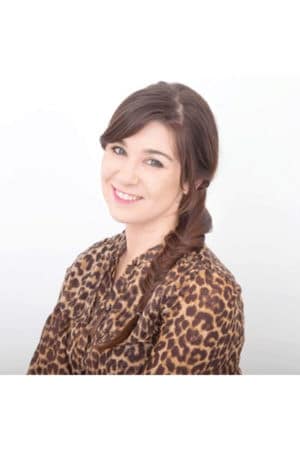 You're all done!
If you need more visual instruction, check out the YouTube fishtail braid tutorial videos below!