This post may contain affiliate links. See our privacy policy.
There's nothing like spotting a hairstyle on a celebrity to convince you that, yes, it's probably right for you, too. (Rachel, anyone?) Sure, this is 2019, not 1994, but there's something to be said for the nonchalant way in which the celebrity set rocks every look.
Speaking of the way-back-when, remember when we shared our picks for the best celebrity haircuts of all time? Now, we're checking back in with those famous gals to see what their manes look like now. Are they still reigning supreme in the hair department? You decide.
Best Celebrity Haircuts: Then and Now
Halle Berry
We all know how beautiful Halle Berry looks with her signature cropped hair. It's an almighty example of beauty at its most profound: sleek, healthy locks, deftly styled in such a way that shows off her amazing bone structure.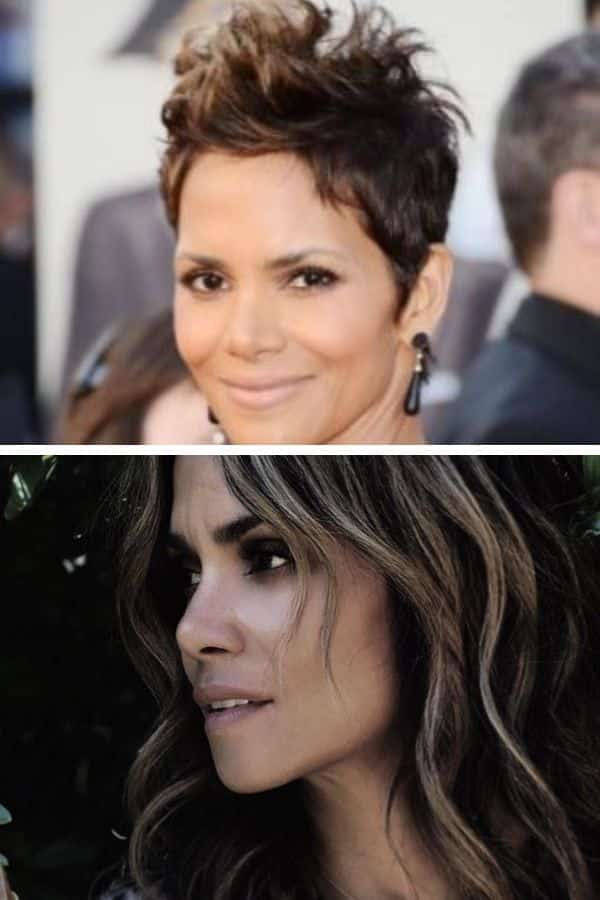 Today, Berry rocks a decidedly softer, more approachable look that most of us can probably appreciate. Sun-kissed highlights mingle with her natural tone to give her hair that quintessential beach vibe so many of us love year round.
Anne Hathaway
Once upon a time, Anne Hathaway was all about the super short, sleek, slicked back look. Her hair was positively mesmerizing, largely because it was tough for the majority to pull off.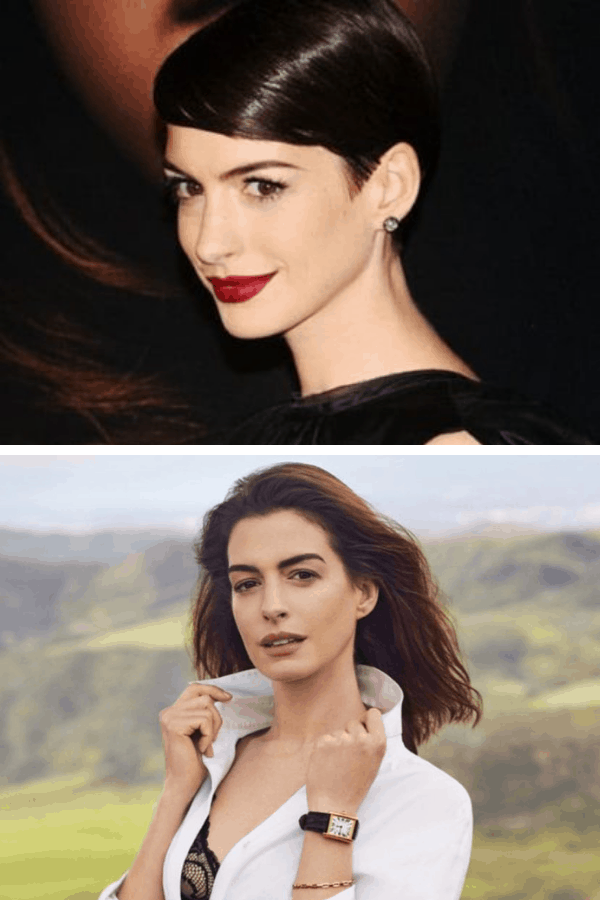 Today she's replaced the polished strands for something a little more down-to-earth and relaxed. Here she is in Shape, showing not just her appreciation for laid-back luxe, but also an effortless, classic hairstyle.
Jessica Alba
The trend continues to be for easygoing, carefree styles — a look that Jessica Alba wears so well. Her previous style, a sleek lob, started a trend for many who wanted to shed their heavy, long layers and wear something lighter and easier to maintain.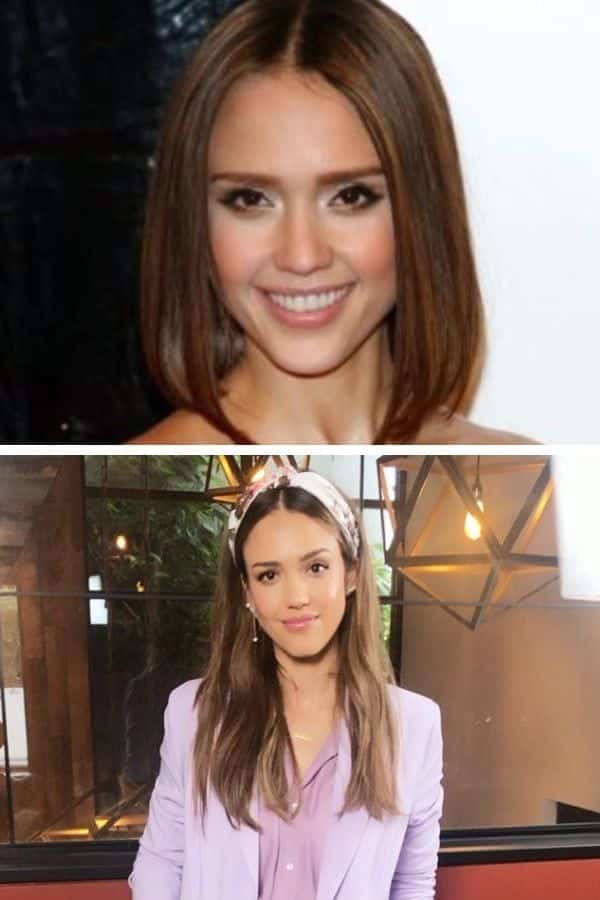 Today she's back to longer locks, but this look is simple, fresh, youthful, and so cute thanks to that vibrant floral headband!
Michelle Obama
Oh, hey, perfect hair! Whether she's rocking bangs like a pro or wearing a polished flip, Michelle Obama knows how to make any style look fresh and glamorous.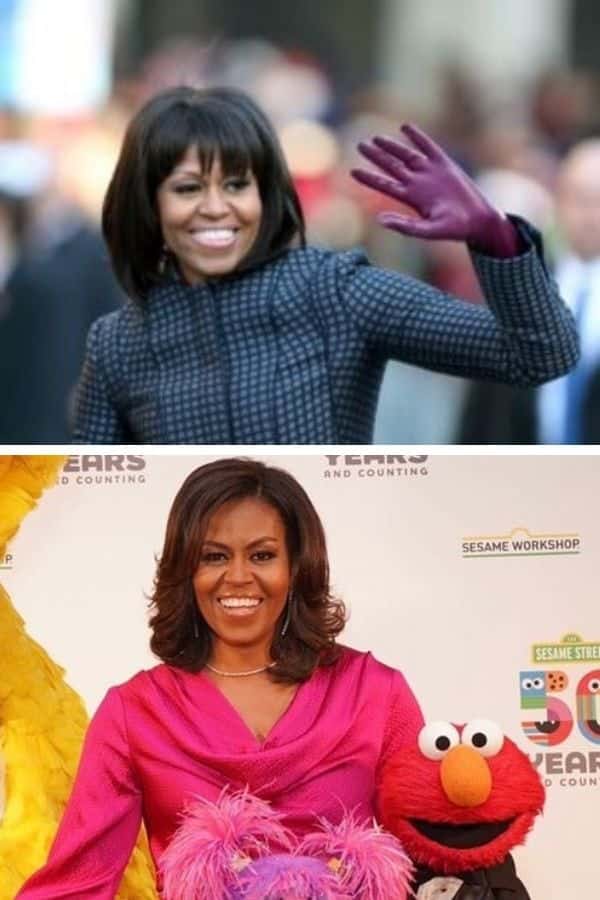 The lower photo, taken at the 50th anniversary celebration of Sesame Street, captures Obama with smooth strands and a hint of bounce at the ends. Flawless.
Miley Cyrus
Madonna may reign reinvention, but Miley Cyrus follows closely behind — thanks to her penchant for mixing things up with different styles and colors on the regular. Once upon a time, she was the queen of a white-blonde pixie straight out of the '80s.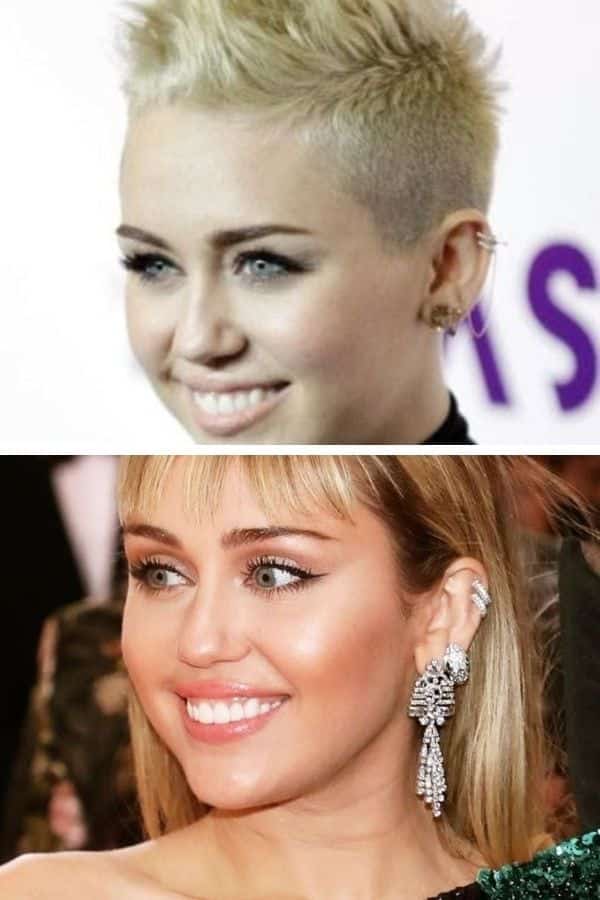 Today she's going for a softer bob in a warm ash tone that softens her features. Next week…well, who knows what it will be?
Rihanna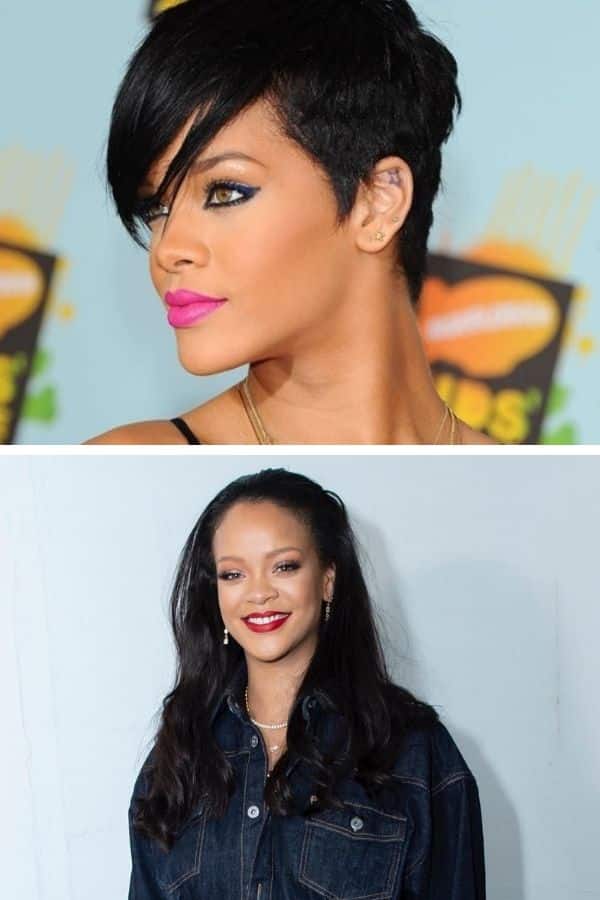 She. Can. Wear. Anything. This before-and-after of Rihanna is proof that it's entirely possible to go super short and ultra long and look amazing either way. And hey, we can all take a page from Rihanna's book if we want to make an adventurous, dramatic change to our hairstyles, right?