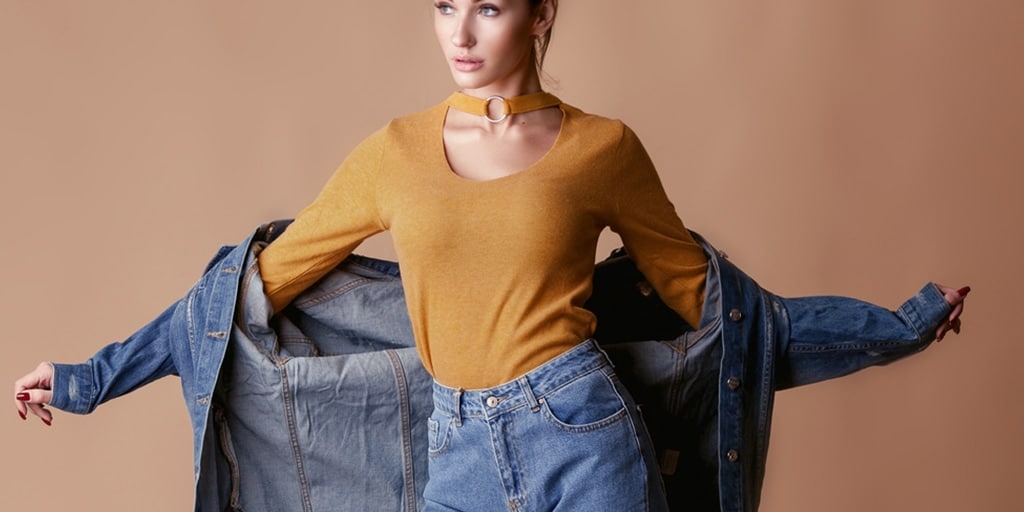 This post may contain affiliate links, which means I earn a small commission if you click and buy something (at no cost to you). See our privacy policy.
Surprise! The 90s are back — fashionably speaking, anyways. We wouldn't have predicted this one either. Had you told us in the 2000s that the 90s fashion trend would be a thing of the future, we would have laughed.
Every decade teaches us a few things about fashion. But the 90s, wow. That decade is chock-full of fashion lessons. On top of that, there's an art to wearing a throw-back style from any decade, no matter how much you may love the look.
In other words, if you go pure 90s, you'll be perfectly dressed for a costume party. But if you style a more modern interpretation of the 90s fashion trend…well, that's the stomping ground of a true fashionista. Here's how to do it.
90s Fashion Trend: What We Learned
1. Go subtle with your stripes.
Thin stripes ruled the day in the 90s. Back then, we took those stripes too far — with jarring color combos and uncoordinated prints.
Wearing 90s stripes today
Today, we're celebrating the stripe in a more subtle, timeless way.
The close-bodied fit of this sweater makes it a perfect candidate for layering a heavier jacket on top. Pair it, untucked, with jeans or corduroys. And, choose any shoe from a dressy boot to a casual sneaker.
2. Double up on denim, but don't cross the line.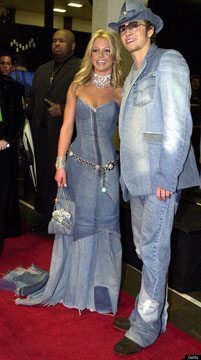 Denim will always be classic. But in the 90s, denim went weirdly astray with crazy washes, oversize overalls and patchy denim head to toe. Too much of a good thing is, well, too much. Need we say more?
Wearing double denim today
Sidestep a denim disaster by layering conservatively with a 90s-inspired denim jacket. The key is to choose a jacket that doesn't overdo the embellishments. A slight variation in color or a modest frayed edge gives you a hint of the old days, without going overboard.
Pair this piece with white or colored denim for a masterful jean combo. If you want to mix, say, a dark wash denim with an lighter wash, see our post on how to do it here.
3. Wear the crop sweater, but skip the low-rise pants.

The crop top may be the best known style convention of the '90s. It was extreme and sexy, but only for those rail-thin women brave enough to wear it.
Wearing a crop top today
In the 90s, we would have paired a crop with low-rise bottoms — baring belly as if it were an accessory. Today, we match a cropped sweater with a high-waisted pant. This way, your ab show isn't an all-day affair, but more of the occasional flirty peek.
4. Plaid is forever, but make sure it fits.
In the early-90s era of grunge, your dad's old oversized plaid flannel was a style statement. Color and cut didn't really matter — it was more about the perfect blend of slouch and sloppy. The goal was to ensure that no one really thought you cared about what you were wearing. After all, you couldn't be distracted from your brooding long enough to worry about such trivial things.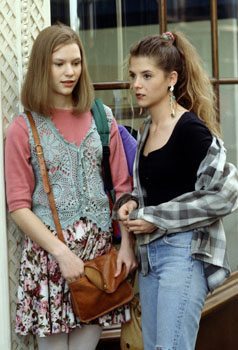 By the mid-90s, plaid made its way to the Britney Spears micro-schoolgirl-skirt. That's a look most of us would rather forget.
Even with that tragic turn, plaid hasn't left us entirely — on the runway or on the department store racks. We should actually thank the 90s for placing this classic pattern firmly in the spotlight, because now we have plaid pants and blazers to covet.
The lesson? Big sloppy is so passé — clean, structured, timeless cuts are what's up.
Wearing plaid today
Pick one piece to showcase your plaid, and make sure it's a piece that fits. Try an appropriate-length, school-girl inspired skirt, a cute pair of tailored shorts, or even plaid tights or leggings. Even a plaid flannel for your casual days works. Then, keep the rest of your outfit neutral and basic.
5. Wear that chunky shoe, but don't mix decades.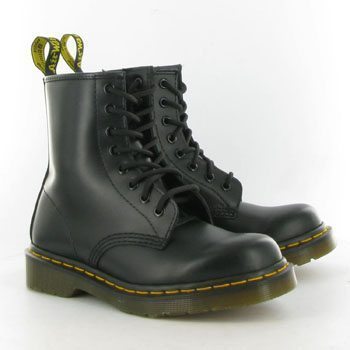 In the 90s, we all learned who Doc Martens was — well, WHAT Doc Martens were, anyway. Lug soles and fat toe beds became wardrobe 90s style staples. We wore them with our oversized plaid shirts, to be as unapproachable as possible.
Wearing a chunky shoe today
Remember the rule — one piece from one particular decade of inspiration is enough. Wearing a chunky shoe with sleek cigarette pants and a button down denim shirt? Right. Wearing a chunky shoe with faded flare jeans and a kicky cropped sweater? Wrong. So very very wrong.
6. Mix your prints, but with restraint.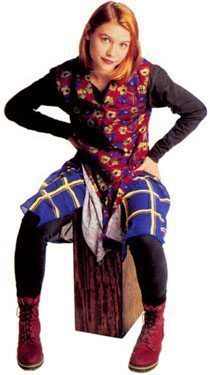 Prints were hot in 90s fashion circles — like, "hot mess" hot. Restraint was not in the fashion vocabulary back then. Think florals, stripes, zigzags, with a little neon thrown in just to make sure no one blended in to any possible background.
We're all about being seen, and mixing prints is fun. But walking around looking like the Fresh Prince of Bel Air? We'll leave that in the past (but the theme song, of course, never goes out of style).
Mixing prints today
If you're mixing prints, soft and subtle (and neutral tones) is key. Try these combos for starters:
Florals with thin stripes
Two black-and-white patterns
Geometric pattern with stripes
Florals with polka dots
Small floral with a larger, more open floral
If you're ready to step up your mixed prints game, see our post about it here.
7. The skater skirt has its place.
Britney Spears brought the skater skirt to the mainstream in the Baby One More Time video. And not in a good way. Her trashy interpretation now seems to be the basis for every female Halloween costume ever made.
But that doesn't mean you need to swear off the skater skirt. Choose one with a conservative length, then pair it with a tucked-in top and opaque tights. For the shoe, sneakers, combat boots, or a kitten heel all work — depending on the look you're going for (sneakers: casual, combat boots: edgy, kitten heel: quirky). Whatever your choice of shoe, you will turn heads with this playful look.
What's your favorite way to work 90s fashion into your modern-day wardrobe? Let us know below!