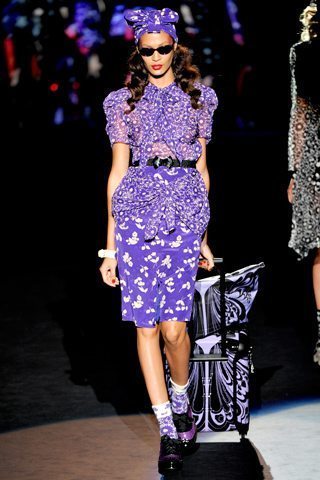 When I was a wee lad growing up in the heartland of fashion, Milwaukee, I would have strong debates with my dear mom about my morning sartorial choices. Like most 5-year-olds, I wanted to wear what I wanted to wear, rules of color and print coordination be damned.

Fashion-forward ten, twenty, (okay, let's just say a lot) of years to spring 2012, which is all about the print. And, just when you thought you had the whole print game down, they throw you yet another fashion curveball.
You've got to now mix them.

If the thought of mixing your polka dots with your florals puts the fear of life into your wardrobe, fear not. In this boot camp, we teach you how to mix it up this spring, whether you're a beginner or a pro.
Freshmen: Mixing Black and White Prints
The first step to getting your mixing game on is to start with mixing black and white prints. We start with basic black and white print, versus starting with another color like a red or blue, because 99% of us can agree what is black and what is white. My red, however, may be your pink and vice versa. In the interest of keeping it simple we start with plain ole black and white.
Mixing black and white prints, while stark, doesn't take as much skill as say, mixing a violet printed top with a bright orange pant. All you have to remember is to keep your clothing pieces in the same fabric family (cotton plus cotton, rayon plus rayon) and make sure the blacks and whites match (versus pairing an off-white with a bright white). You also want to try bolder pattern combinations (like the one shown above), rather than smaller prints

Intuitively, you're probably thinking "Hey, shouldn't I start off with mixing small prints?" And my answer to you would be "No, ignore your intuition." Here's why. Small prints are too small for people to notice that you're doing this intentionally. You want there to be no question at this level that you're mixing it up on purpose and not because you've lost touch with fashion reality.
Sophomore: Mixing Colored Prints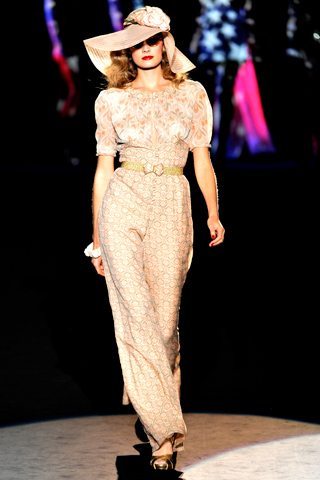 Source: Style.com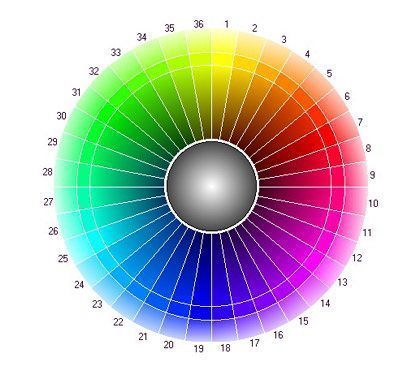 Once you've got the basics of mixing black and white prints together, have a firm understanding of the importance of staying in the same fabric family, and have worn the look a few times to great applause, then you're ready to move to mixing prints (other than black and white) that are in the same color family.

You want to look for prints that are the same in terms of scale (meaning the print should be around the same size) and have colors that are very close to each other (known as analogous colors) on the color wheel.
Junior: Mixing Prints of Different Scales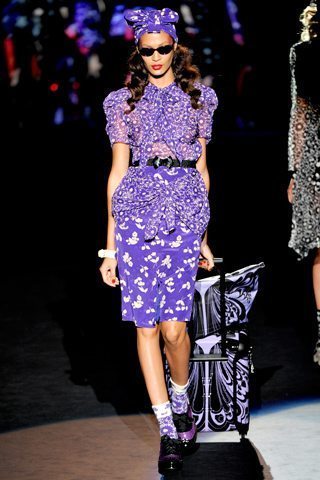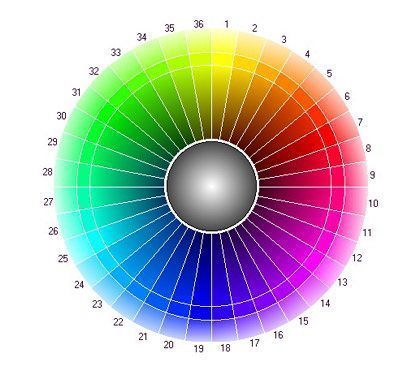 At this level, you're going to mix prints that follow the color rules (explained above) or are the same colors, but of different scale. Color, again, is going to be very important here. You want to make sure the colors you mix are either a, the same exact color or b, directly across from each other on the color wheel.

So, say you have a lime skirt (color #30 from the color wheel). Try mixing it with a bright pink (color #12). However, at this level, you don't want to mix a color that is right next to your color but not exactly the same.
In terms of scale, whereever you put the larger print (or the print with the most contrast), that is where the eye will travel. But, and this is a key "but," if the larger print is worn on the bottom half of your body and is fairly consistent, it can provide much-needed coverage for any "problem" areas. Only in rare cases (like a voluminous, long skirt) does having the smaller print on the lower half of your body work. That's because the larger print on top tends to make your top half look large in comparison to the rest of your body.
Senior: Mixing It All Up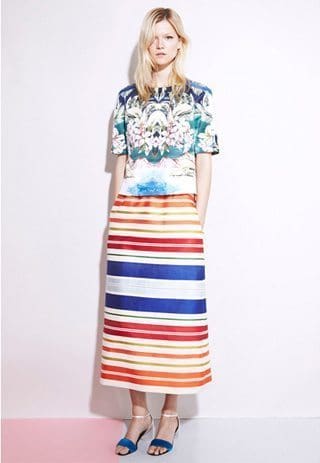 First let me say, congrats. You're now in the rarified fashion tier of people who can pick seemingly-unrelated prints to create a total look. Now you can play around with scale and different types of fabrics. The key rules still apply, but you can interpret them in your own unique way, such as mixing three or more prints together in one look.

What Do You Think of the Mixing Prints Trend?