Crop tops are having yet another moment — and it's no surprise. The top has long been a favorite of stylish women who crave something cute, comfortable, and cool for balmy spring and summer days. In truth, the short top doesn't spend much time out of style. Well, except for a minute in the late-2000s when we all tired of seeing celebs wear crops with low-rise pants. Ick.
But every classic endures its low points and the crop is no different. Iterations of the look were popular back in the 1950s and '60s, and they've only gotten more versatile and wearable in the decades since. There are so many ways to wear this beloved top, and you don't have to reveal a ton of skin to pull it off, either. Here are 4 inspiring crop top outfits, plus some styling hacks to make this look work for your body type.
4 Inspiring Crop Top Outfits
Layer under a blazer
Not everyone wants to wear a crop top that shows bare skin from all angles. One way around that is to top it off with a slightly unstructured blazer to complement the top's low-key vibe. @ohhey_itsniko shows how to accomplish that by pairing hers with skinny jeans a pair of over-the-knee boots.
2. Pair it with something high-waisted
If you want to bridge the gap between the top and the bottom, try a crop top that just skims the waist of a pair of high-waisted shorts or pants. Opt for something with a wider leg to create a sleeker, more streamlined look. @annmeiann wears her classy white crop top with a pair of chic red shorts for a look that's totally pulled together.
3. Opt for structured fabric
It's easy to get lost in the sea of great crop tops when you're at the mall. But those tops made with light, airy fabrics are likely to float away whenever you're in motion. They're perfect to wear at the beach over a bikini top or bralette, but when you're just going about your everyday routine you will prefer something more solid.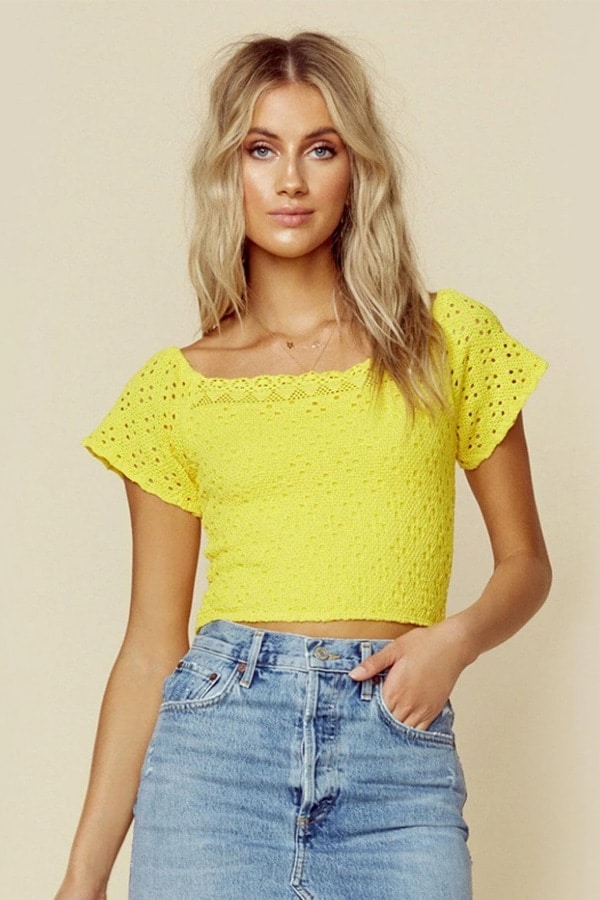 A top that has more structure will look less beachy and less bohemian. The bold Cabo Crop Top makes an outfit out of your favorite jeans with its eye-catching color and eyelet design.
4. Go for long sleeves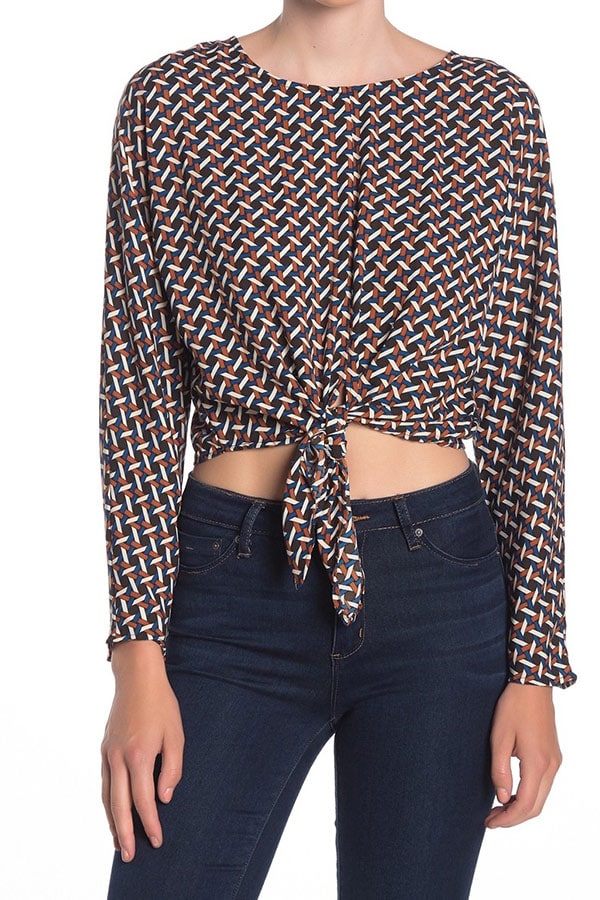 Long-sleeve crop tops are flattering and chic. This tie-front style by Dress Forum features a lovely loose fit that knots in front for the right amount of shape. Plus it's dressy enough to convert your basic denim-and-top ensembles into something special.