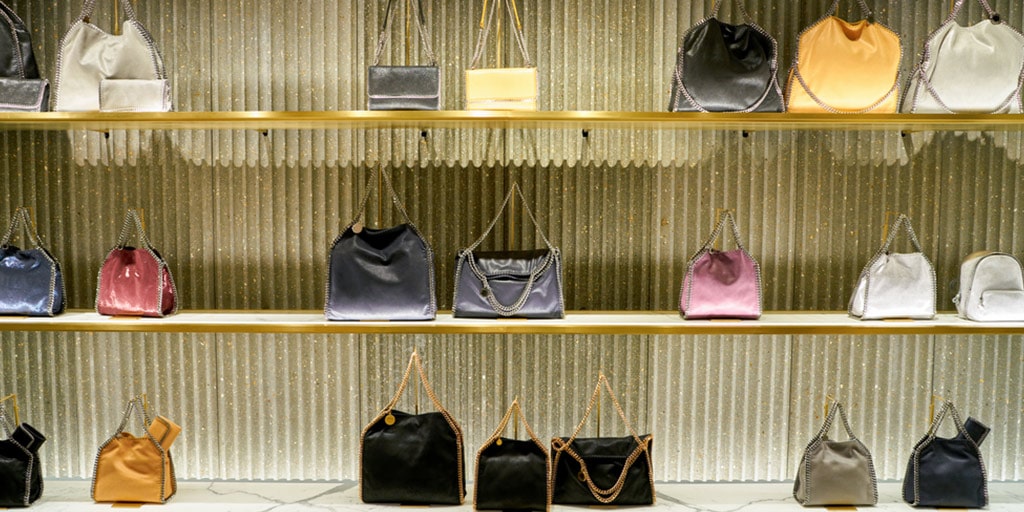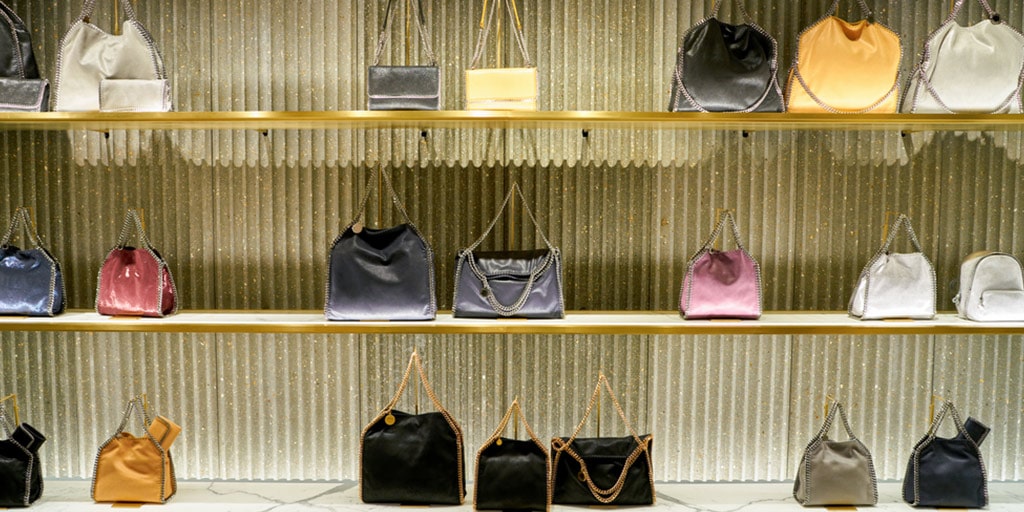 Your vegan lifestyle does not have to be at odds with your style sense. Sure, you have to get more creative about what you wear and where you buy it. But over the last few decades, the collective conscience has spoken. And the fashion industry has responded — albeit slowly — with an ever-increasing selection of vegan fashion clothing stores and vegan clothing brands.
You can get your vegan style fix from 100% vegan retailers, mass retailers with vegan collections, vegan designers and — yes! — vegan fashion blogs. And just to prove that vegan fashion doesn't skimp on style, let's kick off this guide with a look at some of today's trendiest vegan pieces.
Trendy Vegan Fashion under $100

As a vegan, you're not destined to give up on the luxe look of leather! And your luxe world doesn't start with vegan leather pants either. Try vegan cowboy boots, tops, jackets, skirts and even shorts on for size.
How to Shop for Vegan Clothes
Leather may be the best known fashion enemy to your vegan lifestyle — but it's certainly not the only one. That's why it's so important to read labels, just as you do in the grocery store.
According to PETA's guide to vegan shopping, these fabrics to watch for when shopping for clothes:
Leather
Wool
Fur
Alpaca
Alligator skin
Camel hair
Cashmere
Fleece
Silk
Kangaroo skin
Karakul lamb fur
Mohair
Pashmina
Shearling
Snakeskin
Shahtoosh
Suede
Vicuña
5 Places to Buy Cute Vegan Fashion
1. ASOS
How do we love ASOS? Let us count the ways. Let's see: on-trend pieces, affordable pricing and ethical sourcing practices. It's the trifecta!
As of March, 2019, ASOS has banned these materials from all of its websites: any part of vulnerable, endangered, exotic or wild-caught species; fur, including Mongolian lambs' fur or rabbit hair (including angora); feather and down; bone, horn, shell (including mother of pearl) and teeth; mohair and cashmere; and silk.
2. Ten Trees
At 10 Trees, you'll find ethically and sustainably sourced casual wear. Plus, these folks plant 10 trees for every item purchased.
3. Moo Shoes
Moo Shoes carries cruelty-free shoes, bags and belts for women and men. In women's shoes, choose from sneakers, flats, ankle boots, sandals and heels — basically what you'd expect from any shoe store!
4. Unicorn Goods
Unicorn Goods has a nice selection of vegan garments, but be careful where your mouse takes you. The top shown above for $18 is a steal, but the store also carries pieces from Stella McCartney. Yes, we love her for the stance she's taken against the leather industry, but we just can't afford her clothes.
5. Delikate Rayne
The Delikate Rayne collection is on the splurgy side, for sure. But this one made our list because these are real clothes — not limited to a smattering of vegan t-shirts that you see at so many other vegan retailers. Keep your eyes peeled for the sale symbol here!
5 Vegan Fashion Blogs

Justine is not just a vegan fashion blogger, she's a vegan lifestyle blogger. She covers style trends with gorgeous photography and links to her favorite vegan retailers. But you'll also find vegan recipes and what she calls "brainfood," a series of fact-based articles covering pressing environmental issues.
This blog is written in German, but that's no worry if you use Google Chrome's translator.

Love and Blossoms covers trends, how-to style advice along with a dash of inspirational posts. The clean styling of the website along with the stunning photos will drive you to this blog when you feel like looking at something pretty.

Vegan blogger Vicky Ly of Ethical Elephant gives us a no-nonsense handbook to vegan beauty and shopping. Look to her for product reviews, shopping guides, and even coupons and sale listings. She also gets into harder-hitting topics like China's animal testing laws.

Chic Vegan is an accessible, magazine-style blog covering fashion, beauty, food and vegan lifestyle. The fashion content is admittedly not this team's strong suit, but the beauty content will keep you in the loop with the latest and greatest vegan beauty products.


Style with a Smile keeps you current on vegan fashion industry happenings — with coverage of the Eluxe Awards and interviews with industry insiders. You can also satisfy some wanderlust by following blogger Noa's travel diaries.