Warm weather doesn't stop because you're over 50. We know shorts can be a challenging buy, though, because every store seems to carry only two options. You have the short-short, designed strictly for teenage legs. And then there's the long and shapeless short, designed for — well, that's a mystery actually, because they're universally unflattering and scream "old lady" from a mile away.
So, yes, finding that middle ground style for your over-50 self takes some work. This summer, we've laid the groundwork for you. These five styles, all under $50, are sure to please your sense of style and your wallet.
5 Shorts for Women Over 50
Not Too Long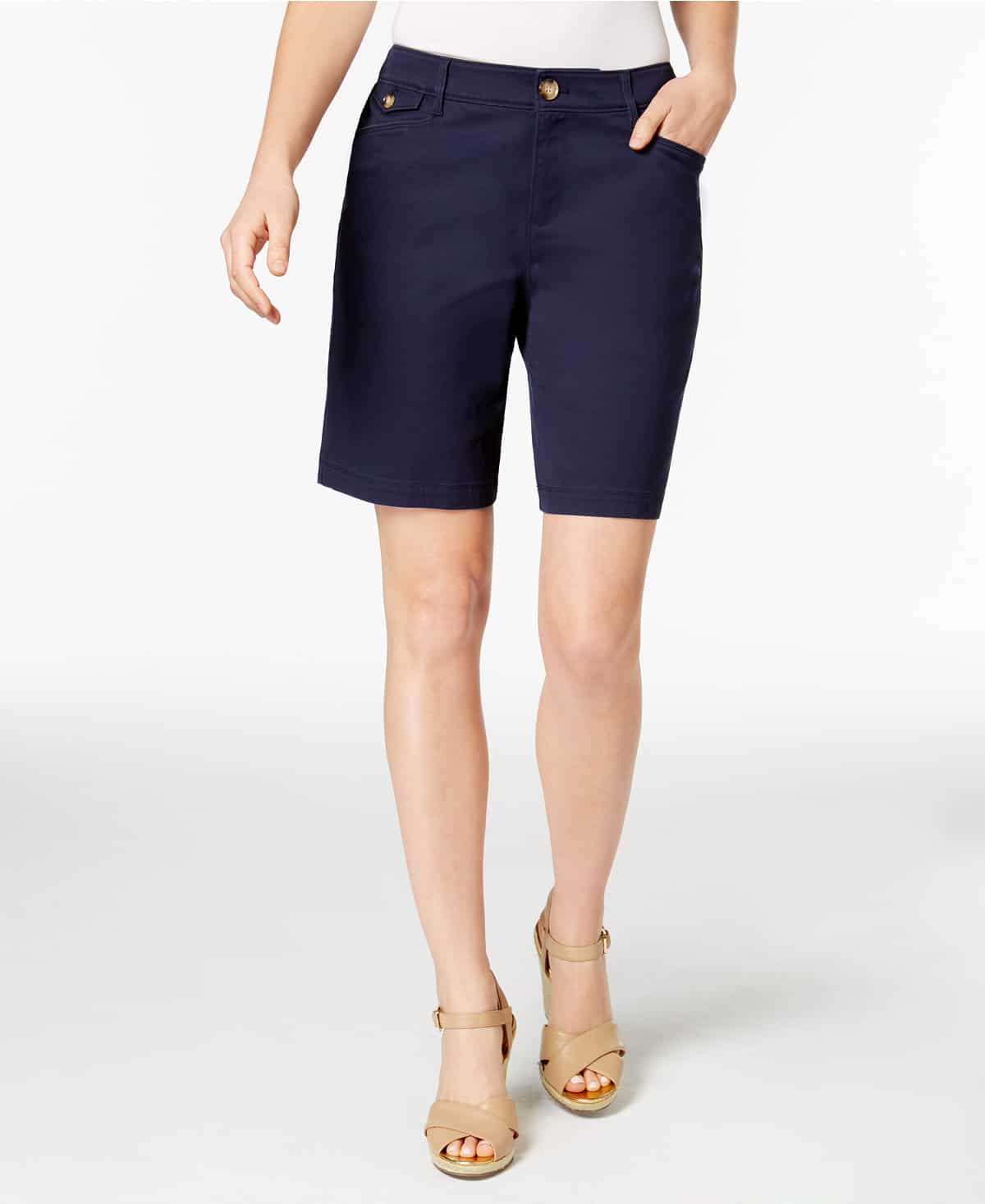 Length is a legit concern for the over-50 fashionista. Too short just seems wrong and too long leaves your legs looking like tree trunks. Look for mid-length shorts that have a straighter leg and flat front. (Pleats in the front can billow out and give the appearance of thickness in your midsection.)
This pair has a 7-inch inseam and a front zipper closure, plus two pockets each in the front and back. The longer length can elongate your legs if you wear them with nude sandals.
Not Too Short
If you're comfortable with a slightly shorter length, try a 5-inch inseam. These will fall about mid-thigh, which is the right length to show off your fit legs. A loose-fitting blouse tucked in and a belt, would pair nicely with these shorts. The belt and billowy blouse can create a nice feminine shape on your upper body too.
At $12-18, these shorts can be your summer go-to. They're available in sizes 0-20 and in six different colors.
No Chafing
It's an unfortunate reality that older skin is more sensitive. One way to manage that is by keeping your skin sweat-free and choosing clothes that protect you from chafing. These shorts get both jobs done, thanks to a 5-inch inseam and moisture-wicking capabilities. The inseam should protect the upper part of your thighs from rubbing together, and the moisture wicking fibers will whisk away any sweat before it wreaks havoc on your skin.
Wear these Nike shorts on your casual days with Keds, no-show socks, a tech T and zip-front hoodie. If that outfit sounds too young, who cares? Grab a visor and big sunglasses, and leave those worries at home.
With a Belt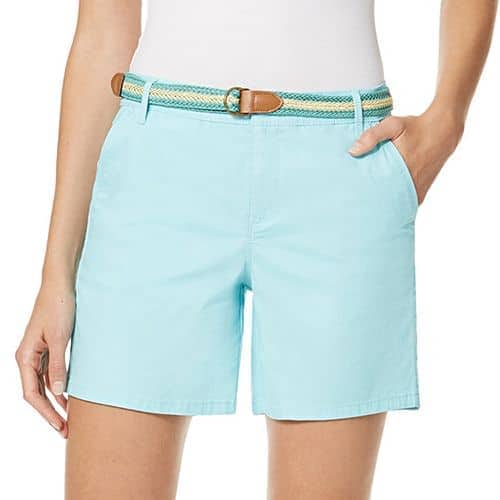 These cotton shorts have the Gloria Vanderbilt signature fit: stretchy and flattering for all body types. Here, a 6-inch inseam provides good coverage paired with a snug fit. The belt comes with the shorts, so all you have to do is add a fitted white t-shirt and flats.
Stretchy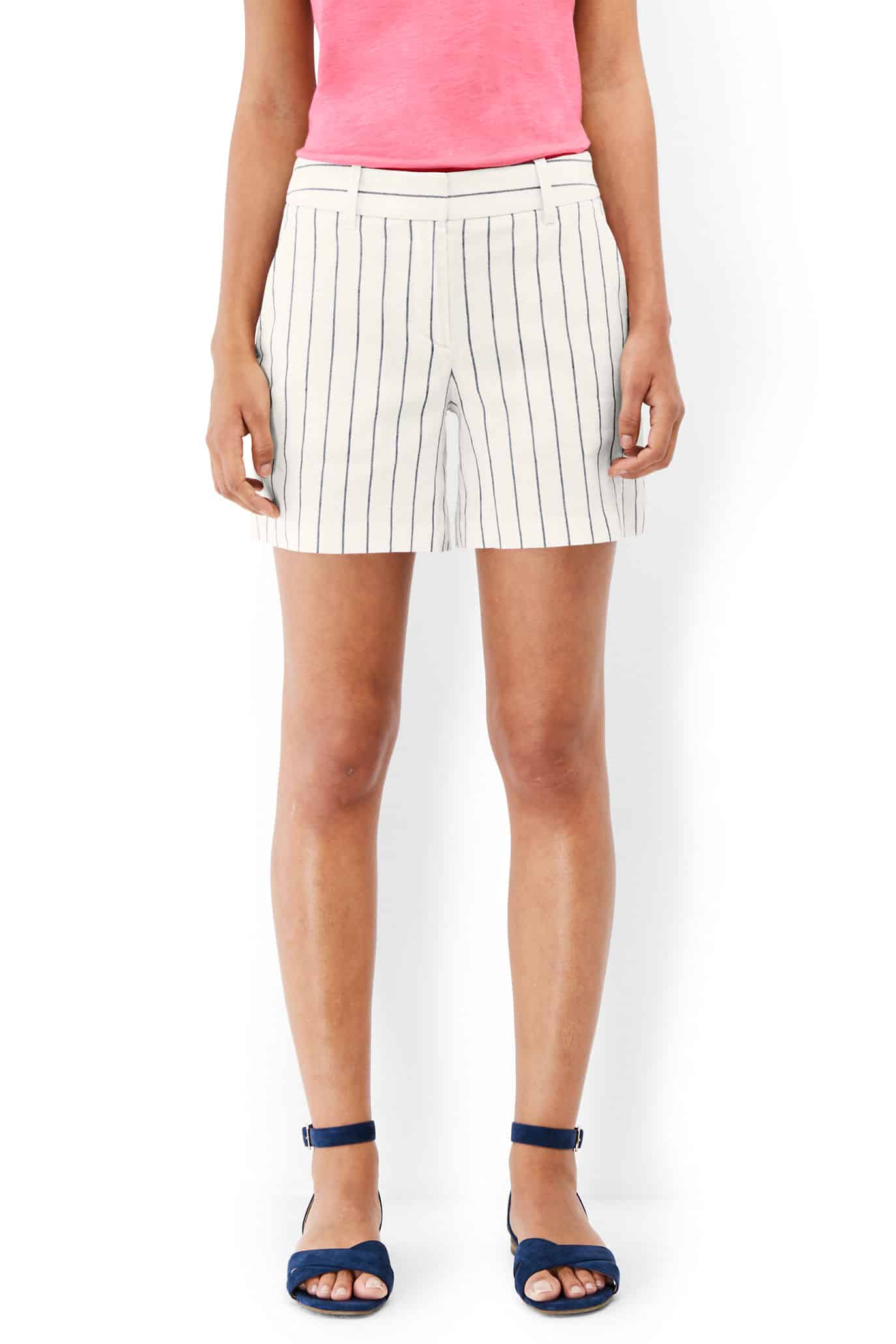 Linen is have a moment this this season and who can complain about that? It's lightweight and excellent for warmer weather. This pair in particular stretches at the waist, so you'll be as comfortable as you are stylish. The flattering vertical stripes may be the biggest selling point though.
Wear these shorts with a blue pair of flat sandals or sneakers.
Have you solved the over-50 shorts dilemma? Let us know how in the comments!
You may also like these: