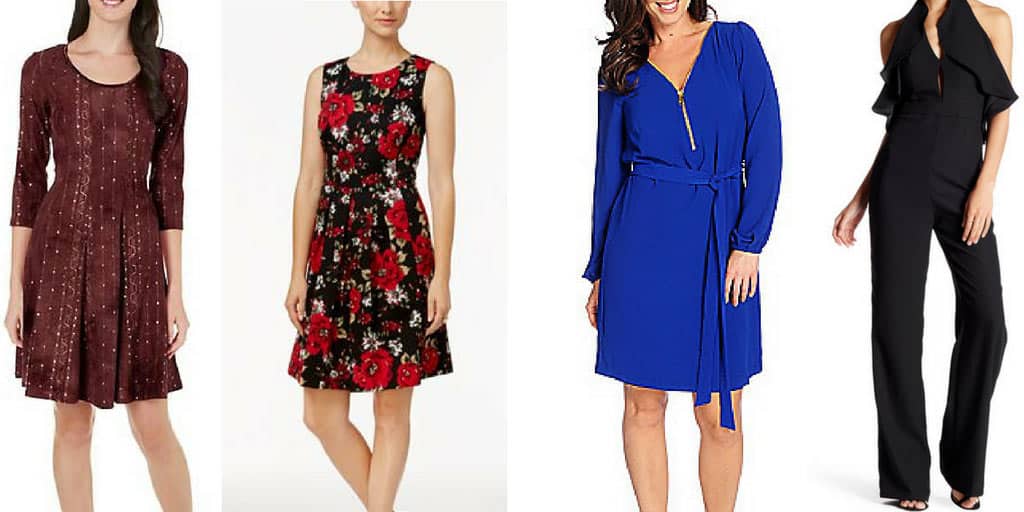 This post may contain affiliate links, which means I earn a small commission if you click and buy something (at no cost to you). See our privacy policy.
It's almost time for Valentine's Day, so here's to getting a head start on your date night attire! A common challenge in choosing date night dresses is finding that balance between looking fabulous and not trying too hard to look fabulous. We've selected four outfits that exude class and style — in a relaxed sort of way — specifically for the budget fashionista over 40. And the best part? Each of these date night outfits is priced below $50. Check out our finds below!
Our Picks for Over-40 Date Night Dresses
Sequins and Tie Dye
Why we love it
This dress from Beall's is figure flattering, without being boring. The pleats add a gentle silhouette to the body, and the polyester/spandex material ensures that you'll be comfortable as you dance the night away. And it has a touch of shine — just enough to dazzle your date, but not so much to be over the top.
How to wear it
A dress like this is great if you live in warm-weather climates like Florida or Arizona. Wear it as-is, paired with a nice pair of flats or a low heel. If it is cold outside, add tights and a light jacket.
Fabulous in Floral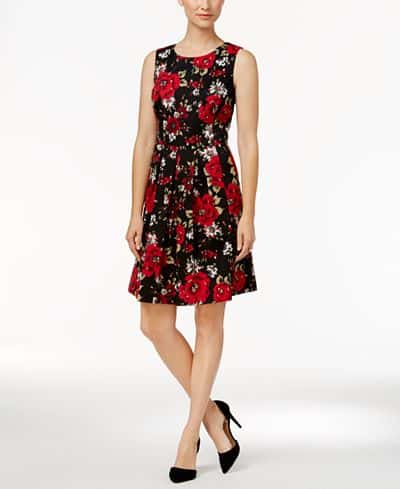 Why we love it
Two features make this fit and flare dress an excellent date night choice. One, the floral pattern is both feminine and eye-catching. Two, the cut and fabric content make for a flattering combo. The A-line skirt is flattering on all body types, and the rayon and spandex mix will flatter your curves.
How to wear it
With the bold print, you won't need many more accessories. Choose a simple stud earring, a small clutch (in a taupe would be lovely!) and a basic black heel.
Zipped and Wrapped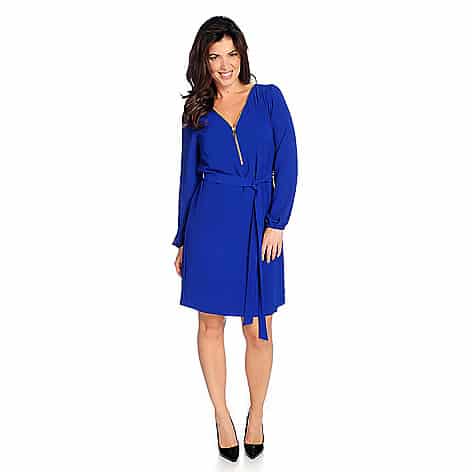 Why we love it
This sheer, yet fully lined dress does double duty. It's perfect for date night, but you can wear it as daytime attire as well. The tie accentuates the smallest part of your waist, while the zipper detail and long sleeves draw the eye towards your bust and shoulders. If you tend to wear extra weight in your hips and thighs, this dress should be very flattering on you.
How to wear it
A black or brown heel would be the perfect for this outfit. Skip the necklace, as it will compete with the zipper on the dress. You can add a delicately bejeweled clutch for a little sparkle.
Jumpsuit Gem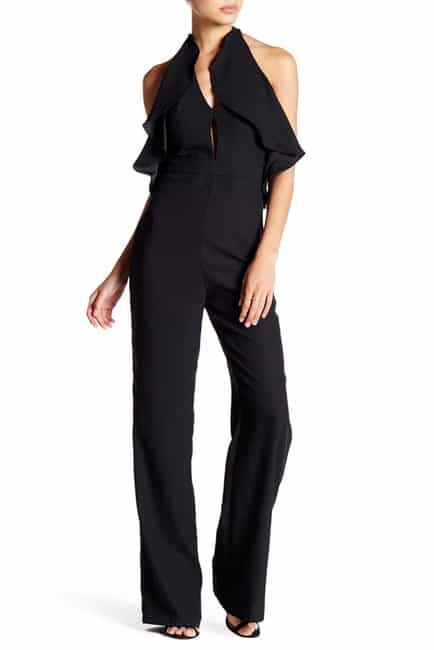 Why we love it
Jumpsuits are an unexpected alternative to the ho-hum date night pant suit, while giving you more mobility than a dress. This sexy number features a slim fit, open back and a deep neckline that's toned down every so slightly by the flounce detail at the shoulder. Wear this outfit and you'll be ready for anything — maybe late night dancing, maybe a ride on the back of a motorcycle.
How to wear it
All you need to complete this outfit is a colored shawl and a strappy high heel.
What's your favorite date night look? Let us know below!
For even more date night ideas check out the latest article Celeb-inspired, White-Hot Date Night Dresses Under $100