To sum up the life of Gloria Vanderbilt in just a few words would not do her justice. Indeed, her story is one of true starry-eyed enigma: she was a mother, an actress, an author, a socialite, an heiress, an artist and a pioneer in the fashion world.
Vanderbilt got her start in the industry as a teenage model. But her true calling was in design, which she experimented with during the 1970s. At the time, she dabbled with textiles and produced a few dresses. It led to a partnership with Mohan Murjani, with whom she launched a collection of legendary jeans branded with a swan logo and her signature on the back right pocket.
Vanderbilt: The Jeans That Changed Everything
Vanderbilt jeans launched in 1977, supported by a massive advertising campaign — and the masses responded. According to the New York Times, the initial production run of 150,000 sets of jeans sold out the day their first TV commercial aired. That commercial and the print ads featured Gloria herself, proving that women loved her as well as her jeans.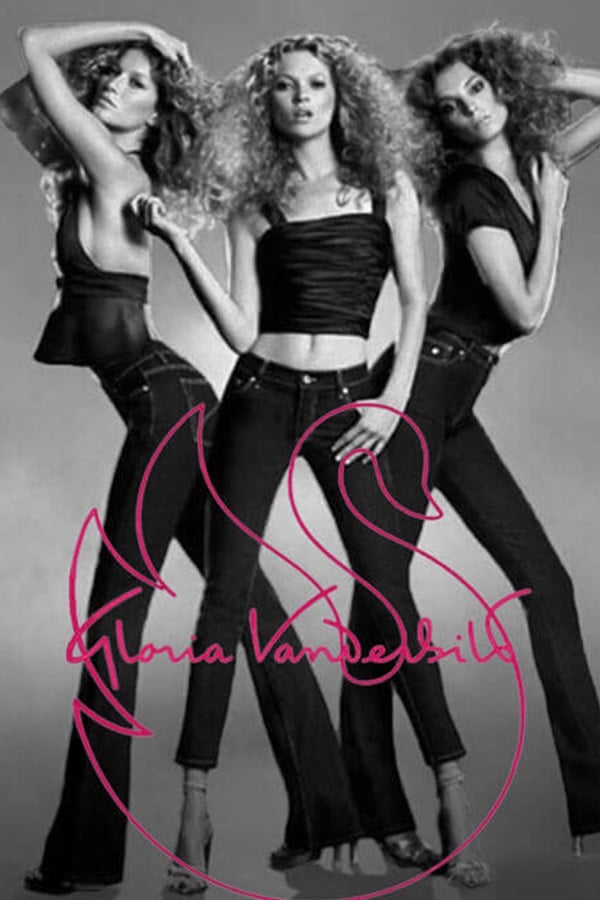 But Gloria Vanderbilt by Murjani was more than a financial success. This was the story of a revolutionary, high-waisted jean that transformed the world of women's fashion.
Flattering, comfortable, size-inclusive
The jeans owe their popularity to Vanderbilt herself. Not only because she was the spokesperson, but also due to her unflinching commitment to fit, quality and style. Vanderbilt never sacrificed one for the other. And that resulted in a jean that was as sexy and flattering as it was comfortable.
Today, many tout Vanderbilt's jeans as the first true designer jean and the first skinny jean. Vanderbilt was also among the early designers to include sizes that, today, would be categorized as juniors and plus-size.
Women, Jeans and Sex Appeal
Denim has played many roles in our culture. Once the fabric of men's work pants, it later evolved into a uniform for teenage rebels in the '50s. In the '70s, jeans morphed into a symbol for American girl sexuality, thanks in part to Farah Fawcett — who rocked medium-wash flares like no other.
But it was Gloria Vanderbilt who kicked off the broader sexy jean movement that flourished in the '80s. That early Vanderbilt-branded, dark-wash skinny set the stage for all the sexy jeans that would follow, including Calvin Klein and Jordache.
And for that, Ms. Vanderbilt — fashion innovator and female entrepreneur — we thank you.
Goodbye Gloria Vanderbilt — We'll Miss You
Vanderbilt's son, Anderson Cooper, reflected on his mother in a heartfelt eulogy.
I always thought of her as a visitor from another world, a traveler stranded here who'd come from a distant star that burned out long ago.

Anderson Cooper
The poignant words go a long way in describing how Vanderbilt lived her life. An artist with a vision, a creative soul, and a woman who — even to those closest to her — seemed to transcend the world that contained her.