A Budget Fashionista reader asks: I am stuck wearing t-shirts and jeans to everything. I don't feel comfortable in low neck tops or too tight of clothes. I have a fixed income, so I can't just buy anywhere. I am over 70 and plus-size. How can I change up my wardrobe?
Any part of that sound familiar? Even yours truly is prone to the jeans-and-t-shirt rut. And boy, does that rut get extra deep and sticky when there are added complications involving size and age. Because let's face it: older women and plus-sizers don't have the same clothing options as young, thin women.
That's why I went shopping to find 17 age-appropriate, plus-size, budget-friendly pieces. Read on and you'll see, these pieces can pull any style-minded lady right out of that fashion rut.
A Budget Wardrobe for Women Over 70 (Plus-Size)
A basic budget wardrobe is built on solid-colored pieces in classic styles. You want solid colors because busy, patterned pieces aren't as versatile. And you want classic styles, because they have a longer lifespan than trendy garments.
Your goal is to have a closet full of tops, bottoms, dresses and outerwear that can all be mixed and matched. Here is a good composition to target:
Four to six bottoms (pants, skirts, shorts)
Four to six tops
Two dresses
Three outerwear layering pieces (blazers, cardigans, denim jacket)
Three pairs of shoes (a sneaker, low-heeled pump and mule)
One fair warning: some of the pieces below are fast-fashion, budget finds, which means they're not really designed to be in your closet for five years. But you can stretch their lifespan with proper care. Use gentle detergents and hang them dry when appropriate.
Beyond the basics listed below, you'll want a few eye-catching pieces of jewelry and a small collection of neck scarves. Shop those at Target or ask friends and family to gift you those items for birthdays and holidays.
About the Color Palette
Before you start shopping, decide what flatters you more, warm or cool colors. If you're not sure, read this article on Stylecaster. A warm wardrobe will be 70% black and ivory pieces. The other 30% is where you inject your warm colors: yellows, peaches and golds. On the other hand, a cool wardrobe will be 70% black and grey, and 30% blues, pinks and reds.
Buying All at Once or Over Time
Replacing a complete wardrobe is expensive, and there's really no getting around that. The best option is to set aside a bit every month and replace your garments over time. Buy blouses and shoes first — you can use these to dress up the jeans you already own. Also, make sure you have the outerwear covered before winter.
Pants, Skirts and Shorts
Let's start this wardrobe overhaul with the bottom pieces: pants, skirts and shorts. You should have four to six bottom pieces on hand to get you through most of the week. Let your climate and tastes dictate how many of each piece you need.
Black cropped skinny jean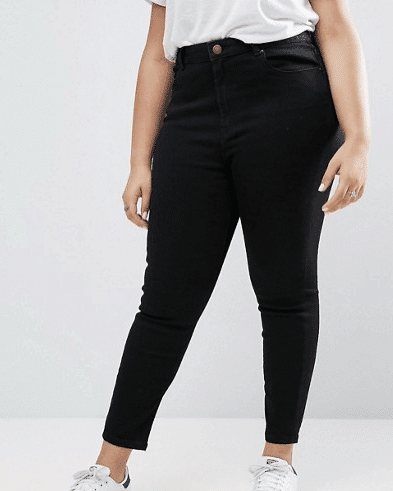 The colored skinny jean makes for an easy upgrade to your everyday jean. This pair has a cropped length, which is perfect for showing off a cute sneaker or sandal.
The straight-leg pant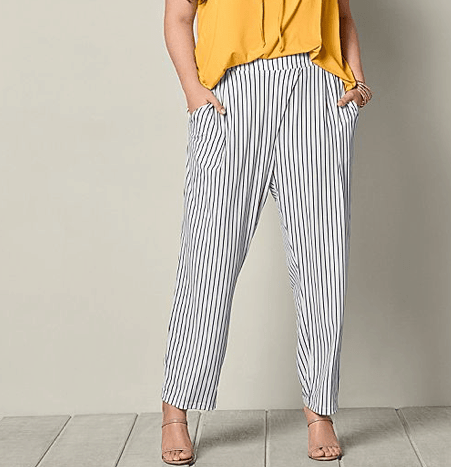 A more relaxed fit can also flatter! These straight-leg, striped pants from Venus are super chic, and easily styled with sandals and a bright top. Keep your costs down low by grabbing a coupon code from Dealspotr before you buy.
The midi skirt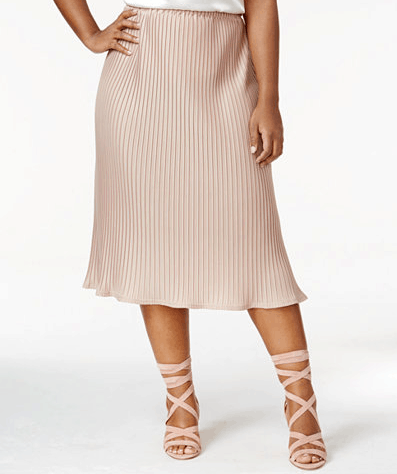 A gorgeous, shimmery midi skirt has a place in any lady's closet. Skip the gladiator sandals, though, and reach for a pump or ballet flat instead.
The pencil skirt
Being over 70 does not mean you are over being sexy. This jersey skirt is form-fitting but still has some give. You can add tights if you want, but that's completely optional.
The long short
A low-maintenance pair of shorts are handy for last-minute beach trips with the grandkids or those summer picnics. These feature a wide elastic waistband and a stretchy fit.
Tunics, Blouses and Tees for Women over 70
Lightweight button-downs and tunics pair easily with a casual pant, and give you a very chic look with minimal effort. You'll also need some good t-shirts to wear alone and under your blazers and cardis. (Note: A thick t-shirt with a clever saying on the front does not qualify!) Read on for my picks.
The White Button-Down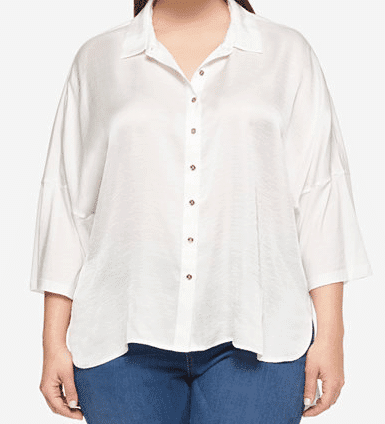 Texture can be just as eye-catching as patterns, but it's far more versatile. Wear this top untucked with your fitted pants or pencil skirt. Throw a blazer on top and wait for heads to turn!
The Upgraded Tank
When you're upgrading your wardrobe, you can ease into a more stylish you with simple styles that have just a bit of detail. This solid-colored, ruffle top is a great example.
The Bright T-Shirt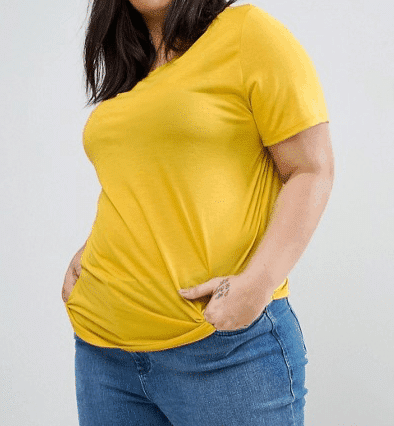 Being style-minded doesn't require you to give up t-shirts! But you should look for t-shirts that fit and flatter. Polyester blends are nice, because they don't wrinkle as much and they're lightweight.
The Tunic
Wear this top over a boat-neck cami, either with or without a skinny belt. The color is gorgeous and the price can't be beat.
Dresses for Women over 70
I like to reach for a dress on the days when I don't feel like making too many decisions. Think of a dress as a readymade outfit — just add shoes! But if the weather's cool enough, you can get extra outfits out of that same dress by slipping a denim jacket or blazer over it, too.
This belted, boatneck dress has a conservative, but still feminine shape. It can be worn with or without the belt, so it's almost like having two dresses in one.
A simple ruffle can overhaul a dress as well as it does a tank top. The elbow-length overlay draws the eye to your upper body, which you'll love if you're sensitive about your lower half. This dress is available in orange, yellow, aqua and pink.
Cardigans, Blazers & Light Jackets for Women over 70
A small stash light outerwear extends your outfit options immensely. That cute dress looks very different when you combine it with an equally cute denim jacket, for example. As you can, add three outerwear pieces to your collection. You'll be glad you did!
The cardigan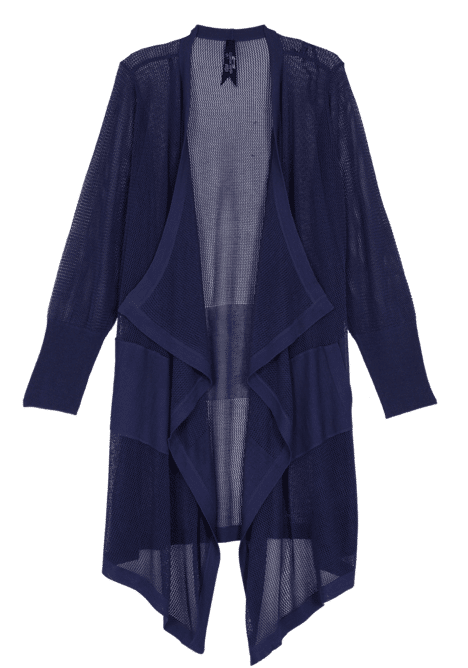 A lightweight, longline cardigan pairs well with your skinny pants or fitted dresses. In most cases, the longer silhouette has a slimming effect — the except is if you're wearing it over clothes that are bulky.
The blazer
The denim jacket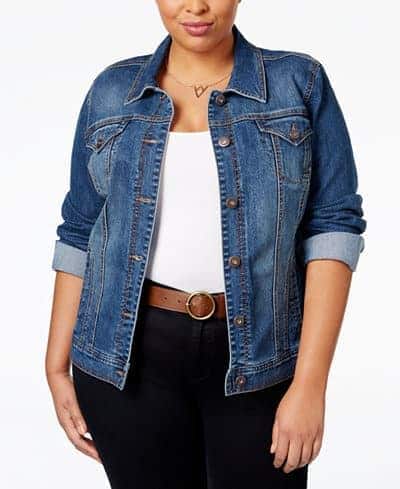 Shoes for Women over 70
I'm an enormous fan of shoes, but I'm also a realist. You don't need 100s of shoes to live a long and happy life! In truth, you can be ready for almost any situation with only three pairs of shoes: sneakers, pumps and mules. If you exercise, then add in a pair of cross trainers to take care of those feet!
The sneaker
A simple white sneaker can be worn with pants, shorts and dresses. These have a platform heel, an optional feature. It's not optional to choose a reputable brand of shoes, such as Puma or Adidas. Your feet will thank you.
The pump
The mule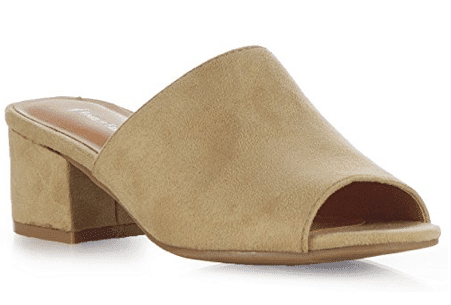 One last tip for you. If these pieces still stretch your budget, then print out this post and head to the thrift store. Look for similar garments and build our your wardrobe that way!
Did we miss any essential pieces in our "fashion for women over 70" collection? Let us know in the comments!
You also might like: