Shoulder pads were never my thing, Honey. Thank God I happen to work in a casual office. So you can bet that I know the pros and cons…. er, correction, there really only is one con to working in a casual office: how do I motivate myself to come to work dressed at all?
How to Dress Up in a Dress Down Environment
Why not wear a slightly tweaked version of my PJs? Oh yeah, that's right. Because I'm an adult, because I take the subway to work (obviously I don't want my jammies touching the gross train) and because when I look better… I work better. So the question is, how do you dress up casual office attire when the office is filled with peeps rocking glorified sweats?
1. Jeggings
Wait! Don't let me lose you yet, I'm serious! Jeggings can be stylish, comfortable and not the butt of a joke (um…pun intended?). They're like the bridge that connects us from jammies to jeans. They fool everyone into thinking you're dressed while simultaneously fooling your body into thinking it's still in jammy pants! The key here:
Jeggings should be stretchy, never baggy
Opt for those with back pockets (even if they're faux), unless that is, if you want your buttocks in the spotlight all day
Bright colors and prints are in (read: don't opt for completely fake jeans)
Finally, there's a fine line between real jeggings and jammies that look like jeggings – don't opt for the latter
Right now, Gap has you covered in the jegging department. Every color and every print – and all real jeggings that are office worthy.
2. Loafers and Moccasins.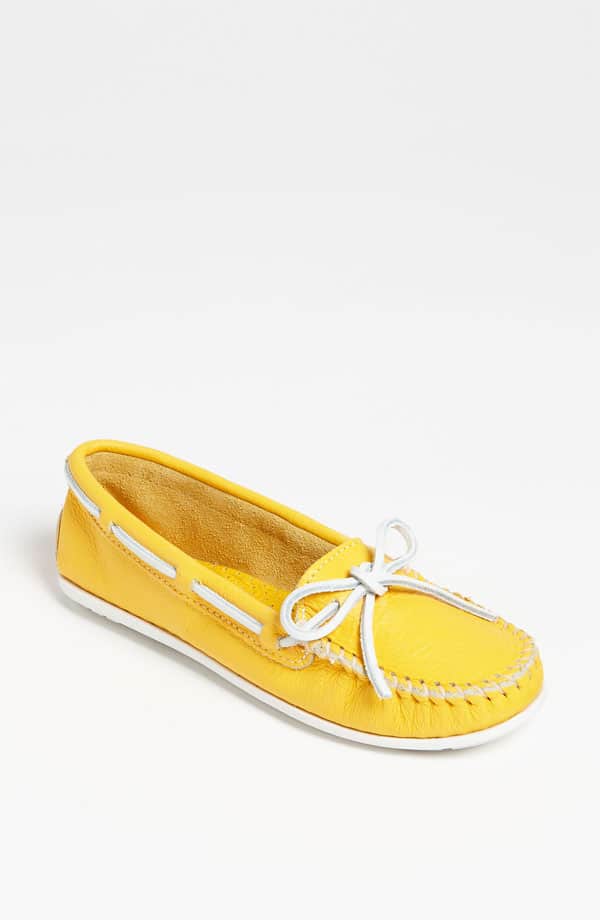 Who ever invented the dressed up loafer should win a Nobel Peace Prize. I mean isn't that an oxymoron in itself? Isn't loafer more-or-less a synonym for couch potato? Either way, loafers are the perfect answer to:
If you work in a causal office, don't ruin your feet with pumps, save those for happy hour. At the same time, don't wear your Uggs. And now repeat after me: I will NOT wear flip-flops to the office. Really. Loafers are the best bet.
3. Frilly Necklaces.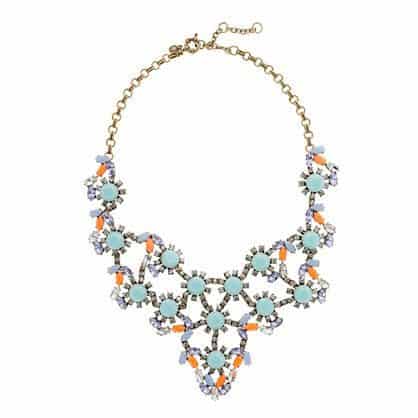 Gems, sparkles and baubles, oh my! Flashy, glamorous necklaces are the easiest way to convert your casual-comfy top from blah to ta-dah! Just seeing the sparkles adorn your frame will also make you feel that you put more effort into your look than the two seconds it took to put your necklace on. And because you're not blowing bennies on worksuits, you can afford to beef up your necklace budget.
4. Blazers.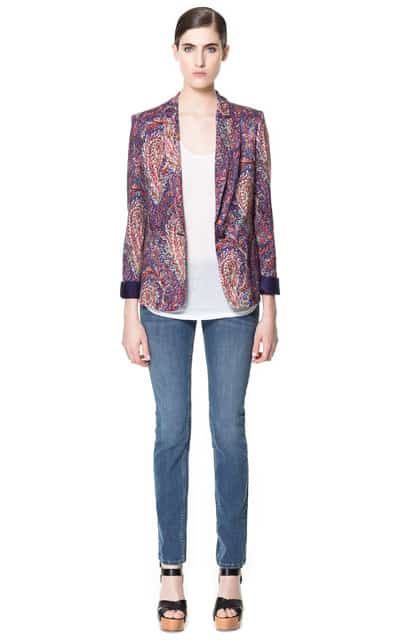 Blazers are the working suit for the modern day if you ask me. They come in every color, cut and pattern allowing them to flatter every shape. And how much better can it get? Throw one over a casual t-shirt and instantly look put-together. Genius. Pair with jeans (or jeggings of course!), loafers and a fun necklace and boom-bam: you look like you mean business but are comfortable enough to take a catnap.