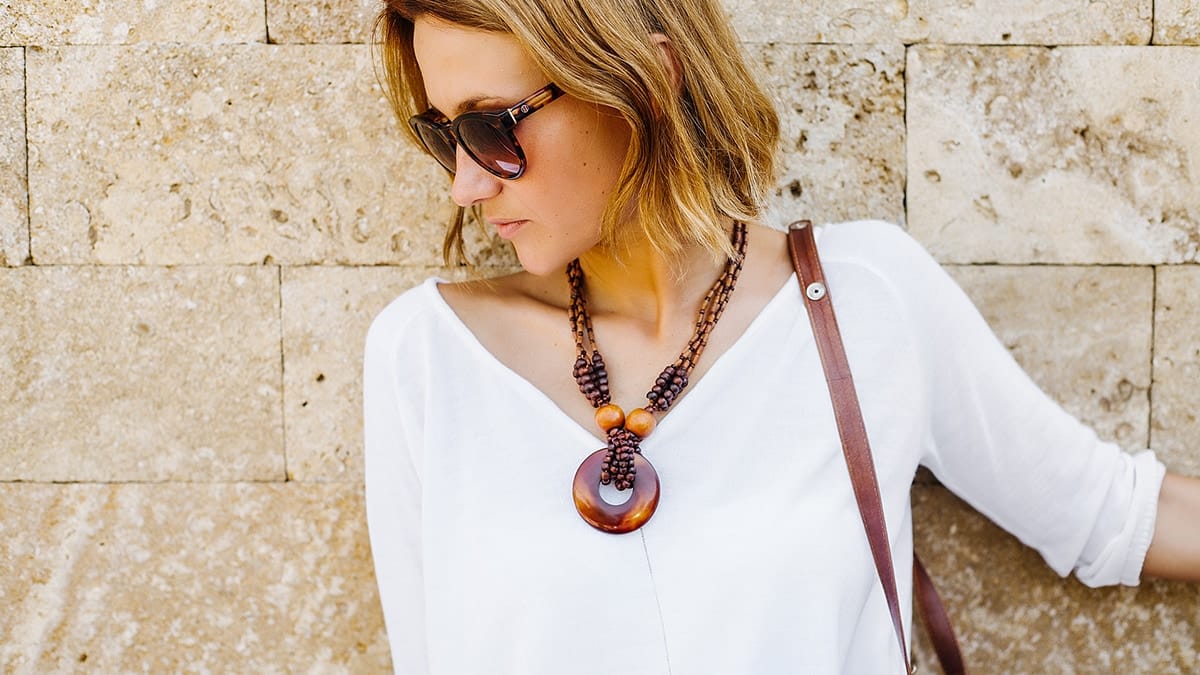 This post may contain affiliate links, which means I earn a small commission if you click and buy something (at no cost to you). See our privacy policy.
You've got your off-duty uniform down pat. There are the requisite yoga pants and leggings that see you through everything from random coffee runs to grocery store sessions. And, the tunics you swear by for everything from impromptu lunches to relaxing at home.
It's clear that comfort is king where these pieces are concerned — and that's precisely as it should be. Who wants to worry about too-tight clothes when binge-watching the latest must-see on Netflix? On the other hand, you also don't want to sacrifice style where comfort is concerned. Even if you are socially distancing at home, you still want to feel stylish — and be prepared for the occasional Facetime or Skype chat with friends. In this modern world, "comfort" definitely does not mean "sloppy."
So what's the best way to give your low-key looks a minimal upgrade? Here's how to dress up casual outfits without too much fuss.
4 Ways to Dress up Casual Looks
1. Swap in high-waist jeans
Sure, you've got your go-to skinnies that look great with everything from booties to kicks. But unless you're wearing them with pumps and a silky blouse, they'll never really look dressy. Conversely, the addition of a high-waist dresses up denim for a more refined, polished vibe. You can make even the most understated outfit look pulled together.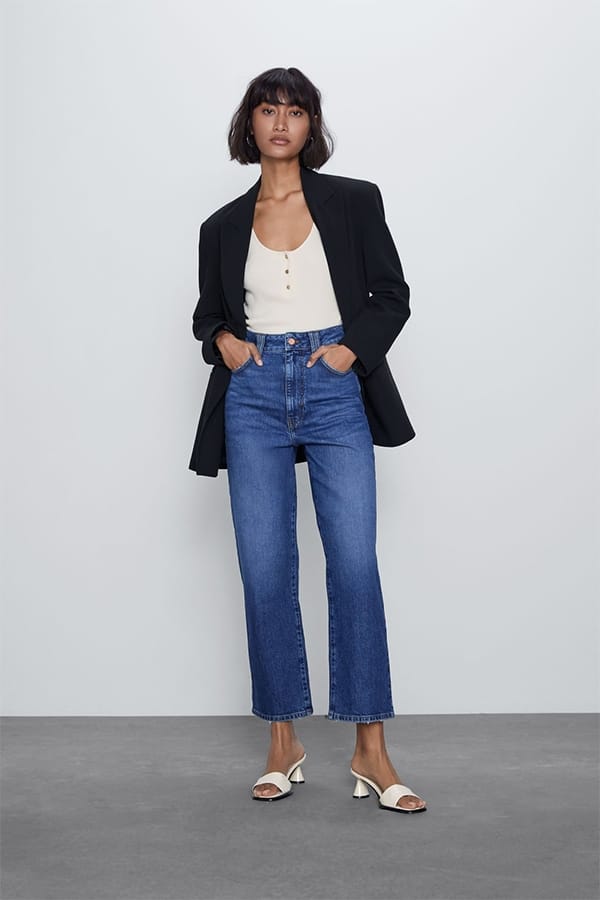 These from Zara (one of our favorite stores online or in person) look right at home with a boyfriend blazer and a silky tank for the perfect casual-meets-dressy option.
2. Layer, layer, layer
Learning to layer like a pro has its benefits: you're comfortable in any weather scenario and you are a master of the dress-up-casual outfit. There's a method to this look that involves so much more than throwing a sweatshirt on over a T-shirt (not that there's anything wrong with that approach, either).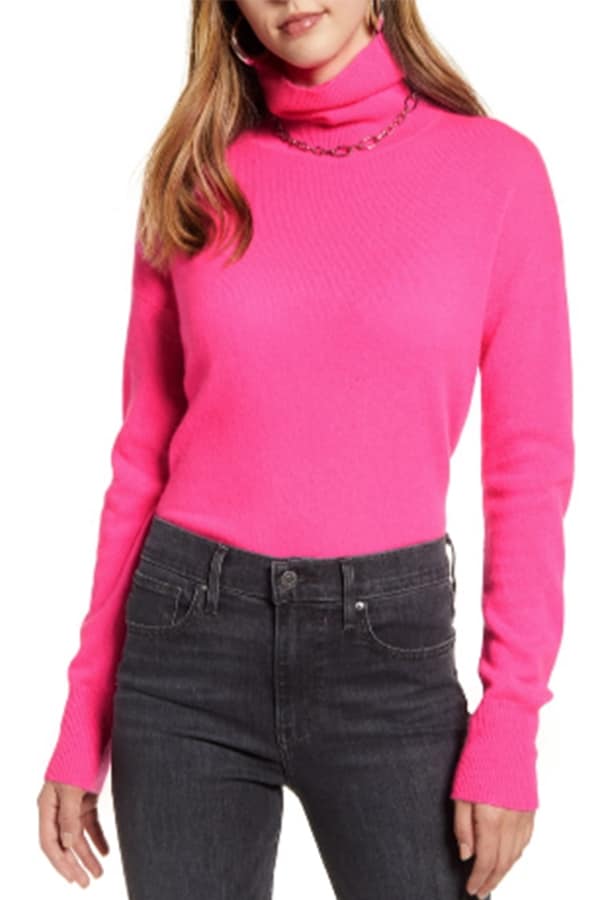 When getting a bit dressed up is your concern, think soft and sumptuous pieces that each play their own role. Slip this loose-fit cashmere turtleneck from Halogen over a longer T-shirt and step into a pair of leggings — your choice, plain cotton or pleather. Finish with booties.
3. Sling on a belt
If the question is whether to belt or not to belt, the answer, where your dressy side is concerned, is always to belt. Belts draw the eye inward and lend your standard casual wear more structure and definition.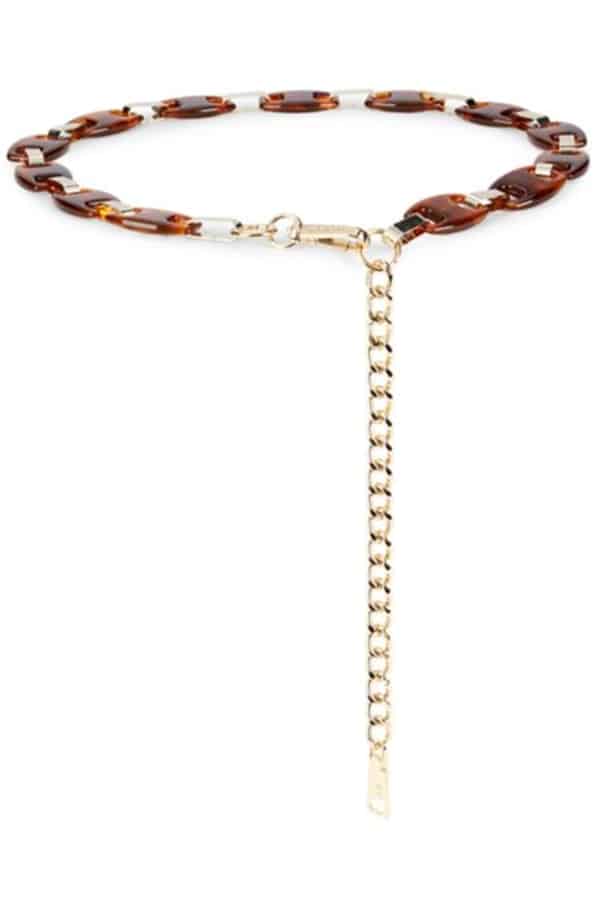 You know that floaty shirt dress you just throw on and go when you're running late? It'll look far more refined with the addition of this Steve Madden chain link belt. The hardware contributes to its upscale look and transforms your outfit completely.
4. Elevate your accessory game
Some say shoes make the outfit. And when you're dressing things up, that's definitely true. Swapping your trusty Chucks for a pair of low-profile block heels can quickly change the entire tone of your look.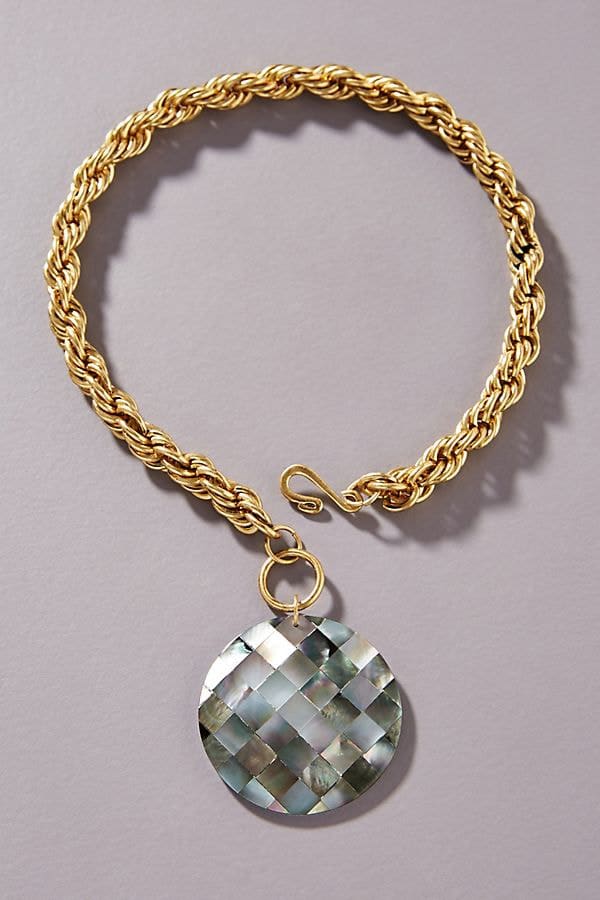 Another option? Make a plain tee look more appropriate for a special occasion by adding something substantial, like this abalone pendant necklace from Anthropologie.