In the history of American fashion there have been many fascinating, influential, talented women who innovate and create amazing fashions. Here at The Budget Fashionista we'd like to highlight just a few of them for National Women's History Month. We've come a long way, baby!
One such woman is Betsey Johnson.
Woman of the Week: Betsey Johnson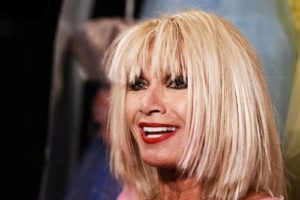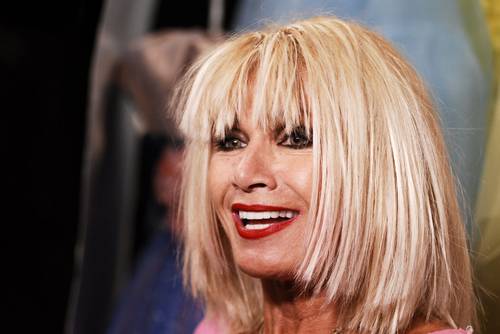 Betsey Johnson, born and raised in Wethersfield, Connecticut, was passionate about two things that would eventually lead her to her iconic career: drawing and dance. It was in her dance classes and later, cheerleading, that Betsey honed in on her interest in costume design and sketching dance ensembles. Any fan of Betsey's can immediately see the connection between her roots in dance costuming and her fashion designs of today.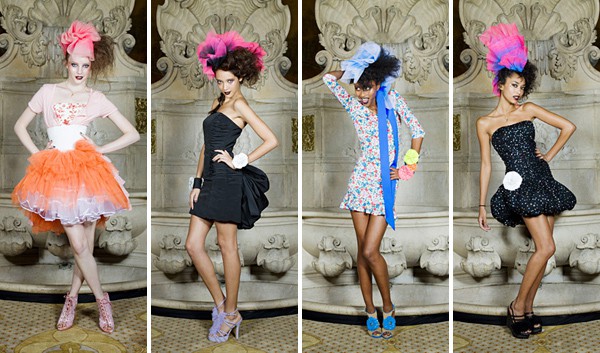 After graduating Syracruse University Magna Cum Laude, Mrs. Johnson garnered her first real accomplishment in the fashion industry: winning the coveted Guest Editor Contest at Mademoiselle magazine, and then further working her success by landing a job with the magazine's art department. Only one year later, she was working for Paraphernalia, a New York Clothing boutique. Here is a 1967 outfit designed by Mrs. Johnson for Paraphernalia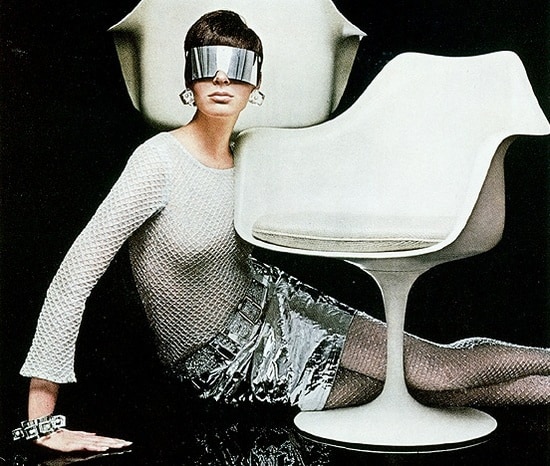 Quickly standing out for her use of bright color, low waists, puffs and London inspired avante gaurde materials such as shower linings and the pinstriped wool of old Yankee uniforms, Betsey Johnson sealed her first seat in fashion history as an originator of the ' Youthquake ' movement, a movement in arts, fashion and culture that featured the energy and faces of young people, and included Andy Warhol, Edie Sedgwick and and Twiggy. It was a major cultural shift toward acknowledging the financial power of youth, both in creation and consumption.
Youthquake influences fashion today, as seen in a 2011 Prada collection: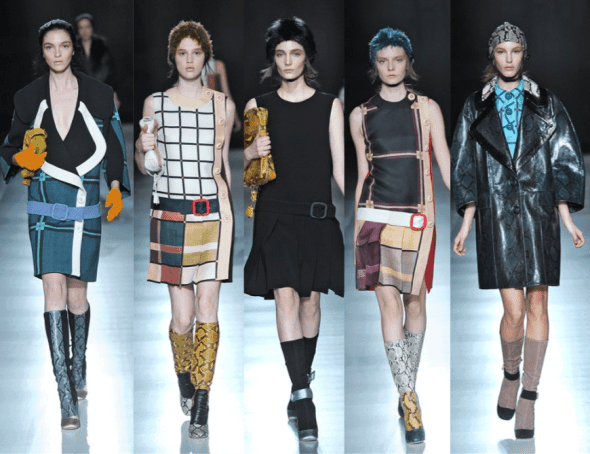 By 1971 Betsey Johnson had moved on to Alley Cat and won the Coty Fashion Critics Award at age 27, becoming the youngest designer to do so. After this period of creative energy, Johnson's designs stagnated as the cultural winds shifted, and she was forced to design children and maternity clothing after Alley Cat went out of business. Although in her words she felt it was ' all over ', she kept designing and involved in the fashion industry, able to become aware and involved when the Punk movement opened a door for renewal. Mrs. Johnson partnered with Chantal Bacon to open the doors of the label Betsey Johnson in the famous SoHo neighborhood of Manhattan. This work ethic and relentless perseverance in the face of apparent failure is an crucial feature in success, something we saw in last week's profile of Diane Von Furstenburg.
Early Betsey Johnson Label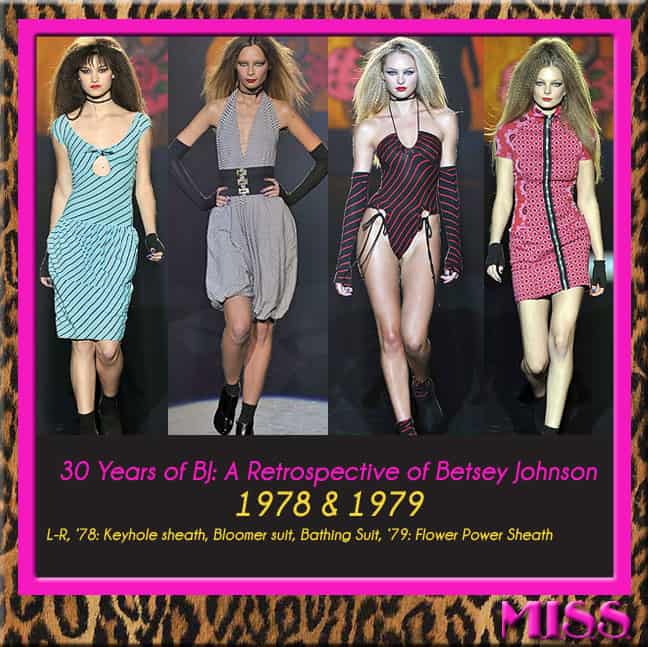 The label took off and as famous and infamous began to be seen wearing the BJ designs, orders piled in. At one point, the label overestimated the demand for a dress worn by Madonna, and over produced, almost losing the company in the process. As Betsey remembers: "At one low point, we opened up my loft and put all of my vintage up for sale. It takes three months to make up for one month of bad business. You go through ups and downs, but you never really are a sure bet." (WWD, 2001)
In 1999, the Council of Fashion Designers of America awarded her its coveted Timeless Talent Award, and in 2009, Johnson received the National Arts Club Medal of Honor for Lifetime Achievement in Fashion.
Betsey is known for her enthusiasm, bold clothing design and her own signature style. She does a cartwheel and splits at the end of every Betsey Johnson runway show.
Mrs. Johnson continues to produce youthful, relevant, exciting clothing.
After fighting both career and personal battles (breast cancer, three divorces) she relishes her hard-earned life today, full of fashion and hard work, her daughter Lulu and two granddaughters.