Do you know what we have to say about not wearing white pants after Labor Day? EFF THAT! And eff all of the other fashion rules that we're supposed to abide by.
This post may contain affiliate links. See our privacy policy.
Who came up with these restrictions, anyway?
Click through to see what other rebellious decisions we'll be making this summer and fall. You're gonna love 'em.
Fashion Rules You Should Break
1. No White Pants Between Labor Day and Memorial Day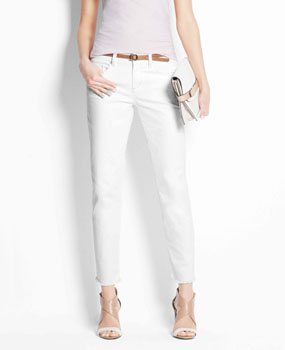 No one. NO ONE. follows this rule anymore. Feel free to wear your white pants, any time during the year (seriously). Winter white continues to be a hot trend (especially white wool coats).
2. No Pastels After Easter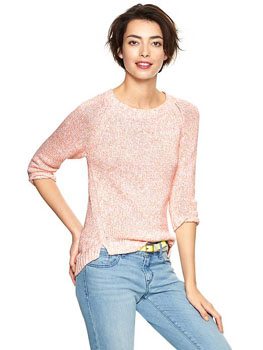 No one follows this old school rule as the season for pastels now extends well into summer. In fact, summer is probably the best time to wear pastels, as the lighter nature of the hue makes it a cool option to add a little color to your summer wardrobe.
3. Don't Mix Patterns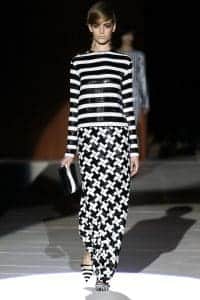 This is one rule we want you to break immediately. Mixing patterns is a great way to extend your wardrobe options as well as creating an interesting story through your outfit. The key is to choose prints that are in the same color family (like black and white) with patterns that have a similar scale.
4. No Double Denim.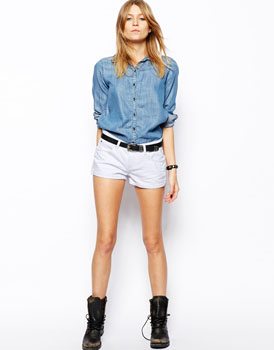 This is one rule we say break, but with "caution. " You don't want to look like the millennial version of the Justin Timberlake-Britney Spears Denim Debacle.
Do not try and match the denims (which is virtually impossible), but make sure one of the denims is at least 2 to 3 levels darker than the other. See more mixing denim tips here.
5. Dress for Your Age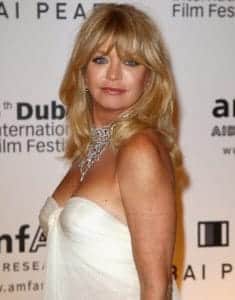 Frankly, we don't even know what "dressing for your age" means. Does it mean if you're over 40, you can't be on trend? Whatever, we stopped paying attention to this rule when shows like "Hot in Cleveland" showed what it really meant to be a woman of a certain age.