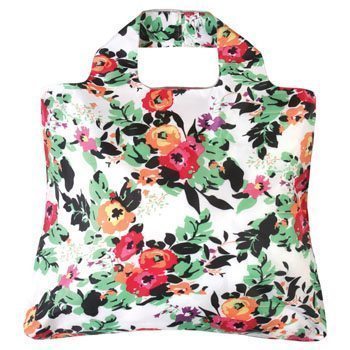 What: Cute and practical market bags. They're everywhere and are great alternatives to the traditional grocery bag.
The Lowdown: These reusable market bags are perfect for grocery shopping and even better they carry your phone, your wallet, those adorable pictures of your kids, and more! Sturdy enough to carry your (organic) milk, fashionable enough to use as a carry-along. Welcome to the new age of the fashion-forward, reusable grocery bags!
Friends have occasionally asked us how we remember to bring reusable grocery bags to the store. Here's our secret: We use canvas bags as a carry-along tote so they're always on us, regardless! If we're running to the gym, just throw the yoga mat and water bottle in; if we're hitting the grocery store on the way home, the yoga mat is promoted to shotgun in the car and voila! A grocery bag ready to go.
Of course, they're not always fashionable. These adorable (and convenient) bags are made from eco-friendly coated jute for easy cleaning, hold 3-4 times more groceries than plastic bags, and fold flat for easy storage. Best of all, they eliminate the use of thousands of single-use grocery bags over their lifetime.
Awesome Reusable Grocery Bags
1. The Large Reusable Grocery Bag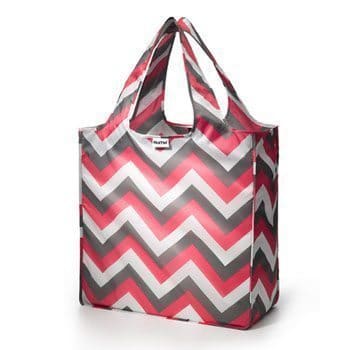 Large Tote, $12.95 from RuMe
We love the bold print of these roomy bags- which can double as an everyday tote.
2. The "Designer" Reusable Grocery Bag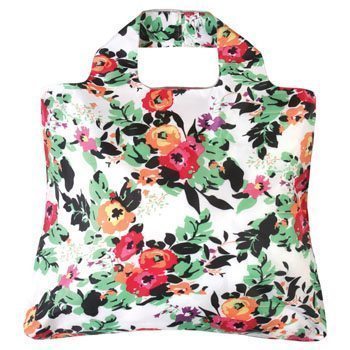 Garden Party Bag 2, $9.95 from Envirosax
If there ever were a line of designer reusable grocery bags, then the line of bags by envirosax would be it. The bags, which come in a variety if sizes, are carried by a number of celebrities (like Cameron Diaz)
3. The Double Do Good Reusable Grocery Bag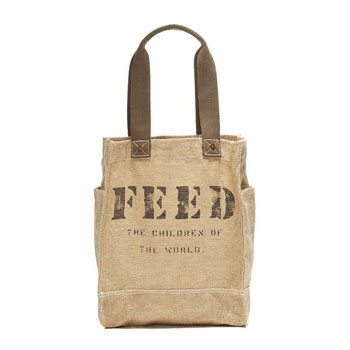 FEED 50 Bag, $48.00 from FEED
Save a few plastic bags as well as provide much needed food to children around the world by purchasing a bag from the Feed line. Started by model Lauren Bush (who married Ralph Lauren's son, so she's now "Lauren Lauren"), the fashionable bags come in a variety of styles (and prices).
4. The Veggie Reusable Grocery Bag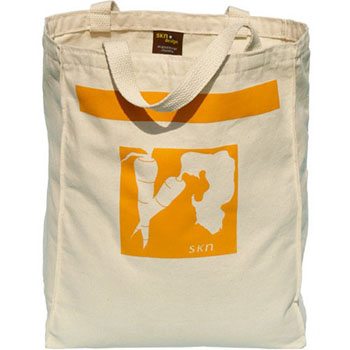 The Carrot Bag, $24.95 from SKN
These super cute bags feature a graphic of a specific produce on the front. We're big fans of the carrot and blueberry bags
5. The Family Size Reusable Grocery Bag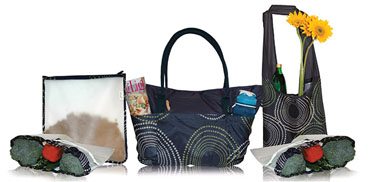 Deluxe Shopping Kit, $39.99 from Blue Avocado
If you go "H-A-M", when you go grocery shopping, then you're going to love this kit of grocery bags for major g-shopping.