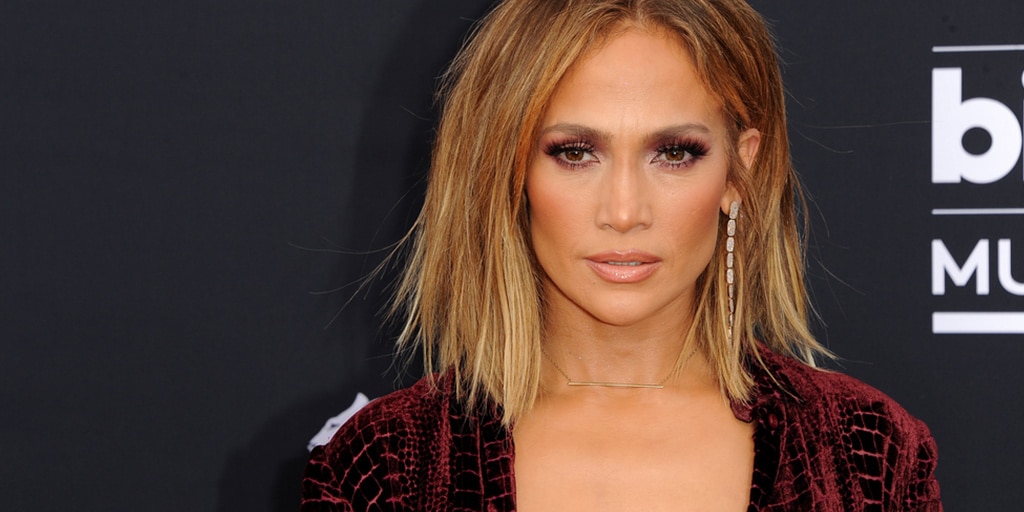 From Fly Girl to American sweetheart, Jennifer Lopez has grown into one sultry style maven. The singer, actress and mogul is known for charging wardrobe choices with her sexy Latina flair, and that signature spice has gone on to capture the sartorial heart of millions. Young, old, athletic, curvy—every woman has lusted after a J.Lo look or three.
Whether it's Jenny from the block in casual about-town attire or full-on glamazon on the red carpet, the triple-threat infinite-threat diva traipses Tinsel Town in inspirations from the Bronx, Miami and more that we can't wait to copy for a red-hot summer and beyond.
Jennifer Lopez Style Deconstructed
The Silhouettes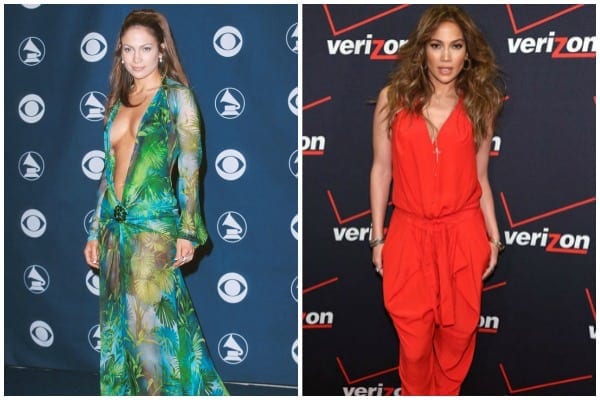 Never one to shy away from baring a little skin, we all know Jennifer loves a low neckline and a high hemline. Maxi dresses with deep V's, thigh high slits and floaty fabrics are a favorite. When she's going short, she's going real short in tight and sleeved mini dresses of the sparkling variety. Short rompers and full-length jumpsuits have long been a trademark look for this bootylicious babe. No matter when the shape of the garment, it's all about the balance.
The Textiles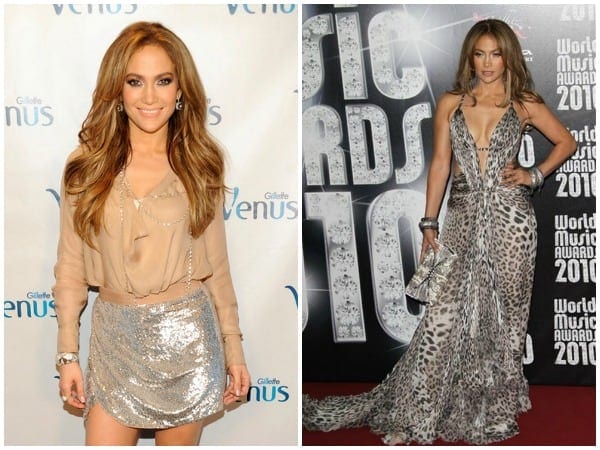 J.Lo's look is made for women who love to go over-the-top. Sequins, silks and Cavalli-esque prints are a given, and what make many of the gowns and party dresses she dons into full-on moments. If it wasn't about a seductive cut, it may be about a glittering fabric or wild pattern–but more than likely, it's both. Twinkling embellishments, fierce cheetah designs and chiffon peek-a-boo details are all essential to channeling your inner Jennifer.
The Palette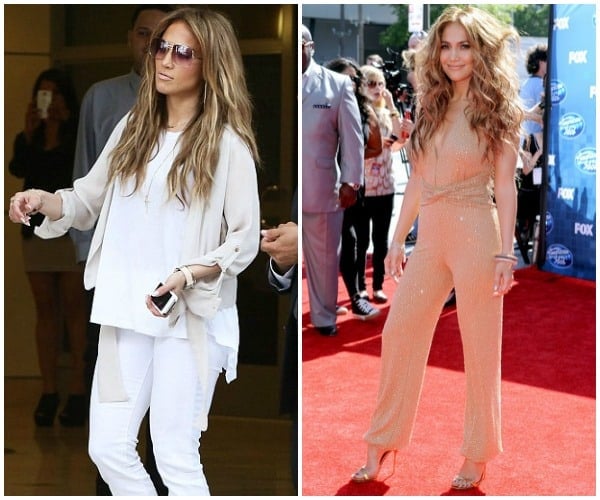 When vivid and safari-inspired prints simply won't do, stick to her complexion-flattering palette of bright whites, neutral nudes and creamy color pops in sea foam or sherbet orange. Ideal for transitioning the star's look into more polished environments (read: work) these hues carry all of her standout style without the racier cuts she's known for. To work the Hollywood-quality back in come a night out on the town, reach for a metallic layering piece.
The Accessories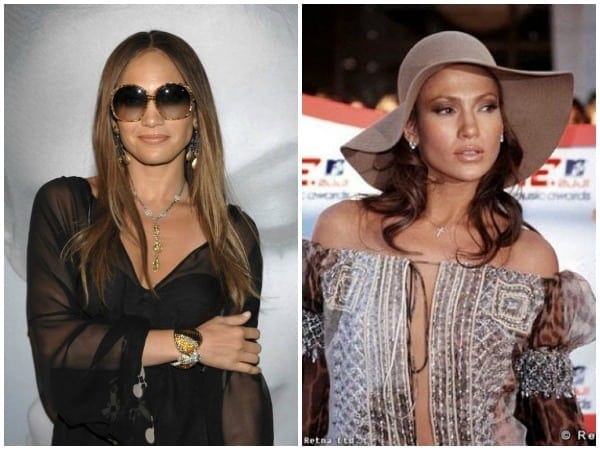 Like any gal in show business, Jennifer hides her gorgeous gaze with a pair of oversized shades. A bewitching to any ensemble, a pair of prestigious glasses offer instant allure, mystery and more. On days where your locks aren't quite as silky smooth as J.Lo's or you know, you don't have a personal hairdresser on hand, look towards another one of her clutch accessories: the floppy hat. Full of vintage flair and made for summer lovin', this laid-back favorite shades while styling.