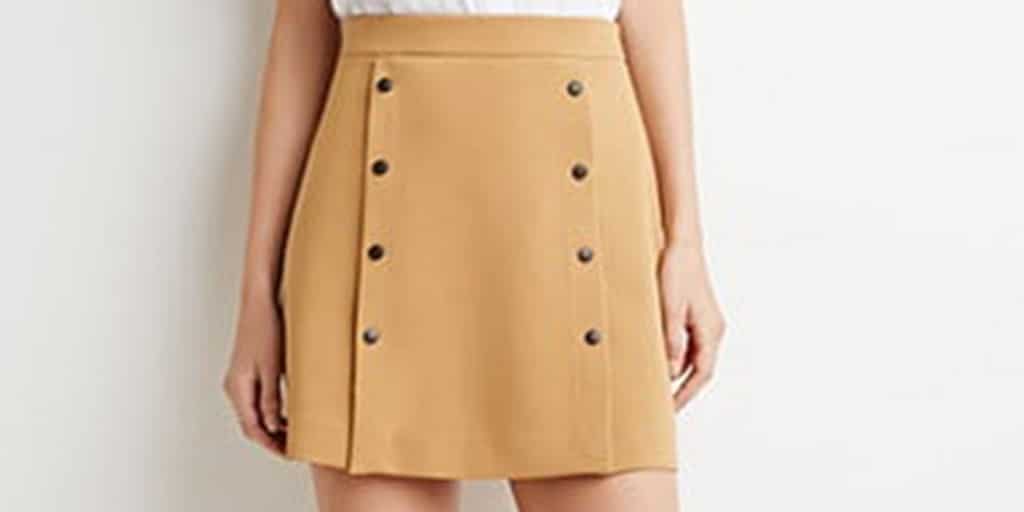 This post may contain affiliate links, which means I earn a small commission if you click and buy something (at no cost to you). See our privacy policy.
Fall is falling leaves and pumpkin-spice, harvest hues. And for the uninitiated, in the fashion world, fall is skirt season to the extreme. It's the perfect time to rock the last of shorter and mid-length hems before the big chill sets in for stark winter months. It's the season where tights are the essential accessory, and the serious players have a different silhouette for every day of the week.
This year's standouts offer a more buttoned-up approach to feminine styling with snap fronts, loop flys and more. There's no preference to the length or material, but big, shiny buttons–that's the stuff. You'll find moto iterations, suede minis, patchwork denim and countless others in simple A-line silhouettes. If they remind you of something you wore back in school or maybe saw Mom wear at a time, that's because like all good trends, this one's making a comeback.
An ideal complement to sweet sweaters and skinny scarves, tie-neck tops and the season's best boots, the button-front skirt is the piece you'll want to scoop in two or three styles. Read on for our top picks and favorite ways to wear 'em!
Short & Solid Button-Fronts
This guy's meant for keeping you poised and on-trend in the office. Team it up with your standard rotation of polished sweaters or silky tops and you've got endless work-to-dinner attire on deck that requires minimal effort with maximum results.
Luxe & Leather Button-Front Skirt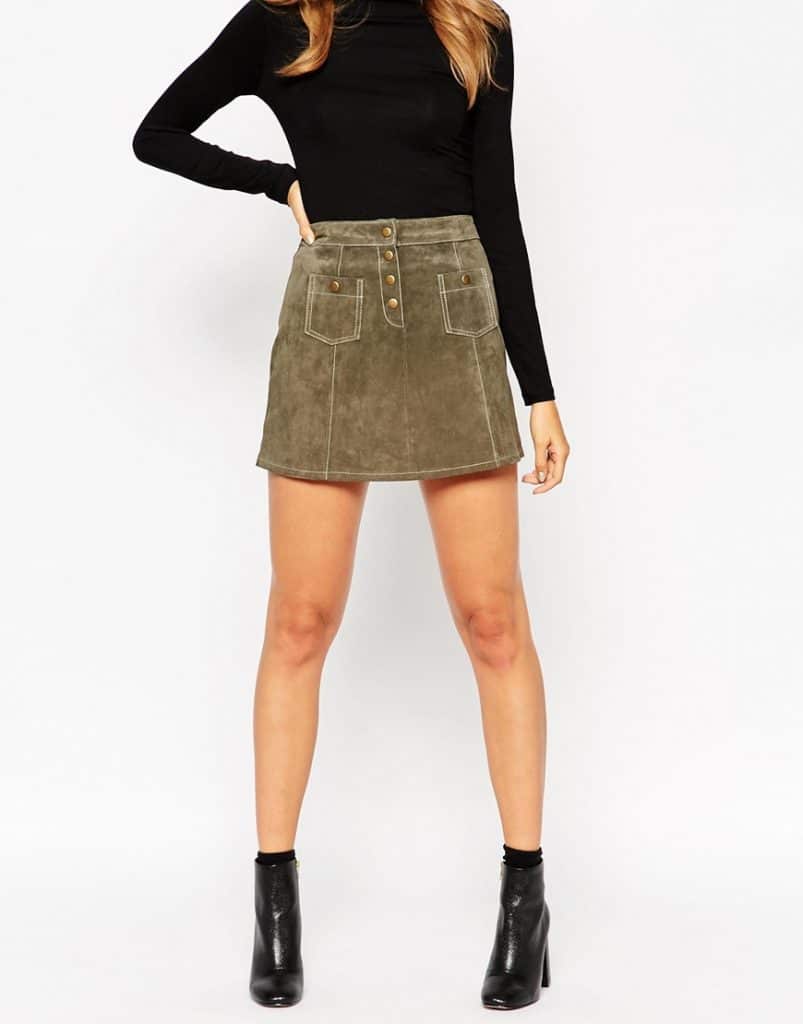 Think of this number as your party essential. Top it over a night out-ready bodysuit and heels or boots and you'll be ready to hang with the band backstage or toast drinks with A-listers.
The Long & Lean Skirt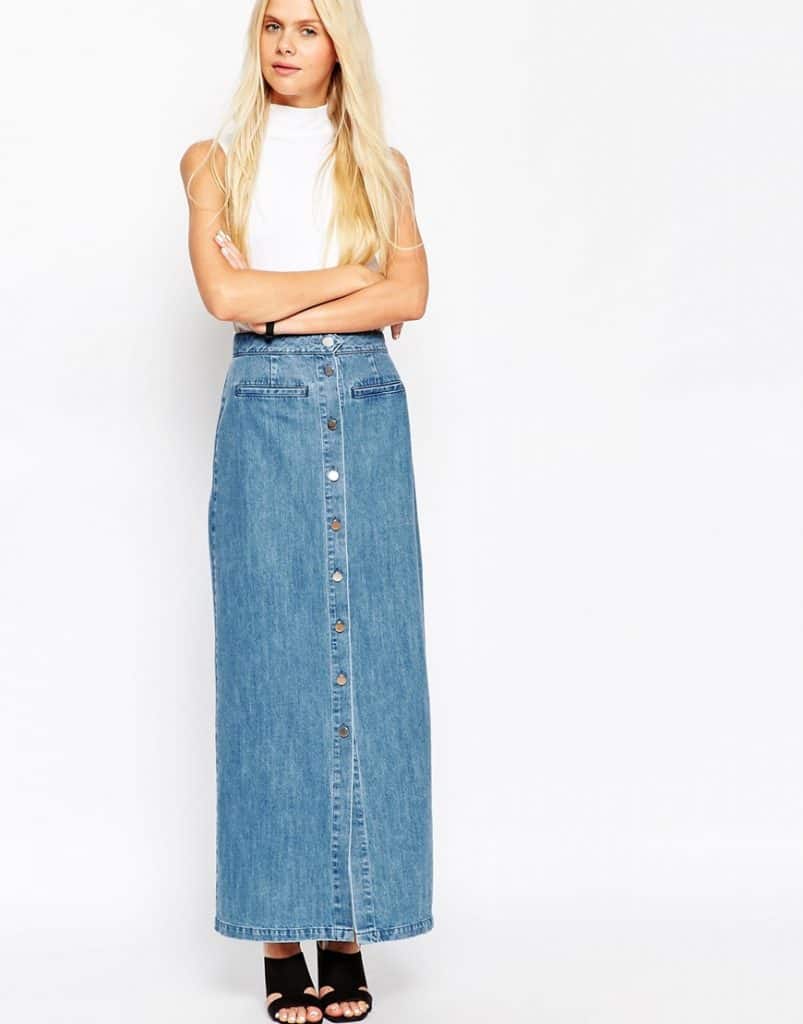 Tuck a graphic or worn-right pocket tee into any of these lengthy picks and add a mule for a vintage vibe that takes care of easygoing weekend outfitting and errands.
Playful & Printed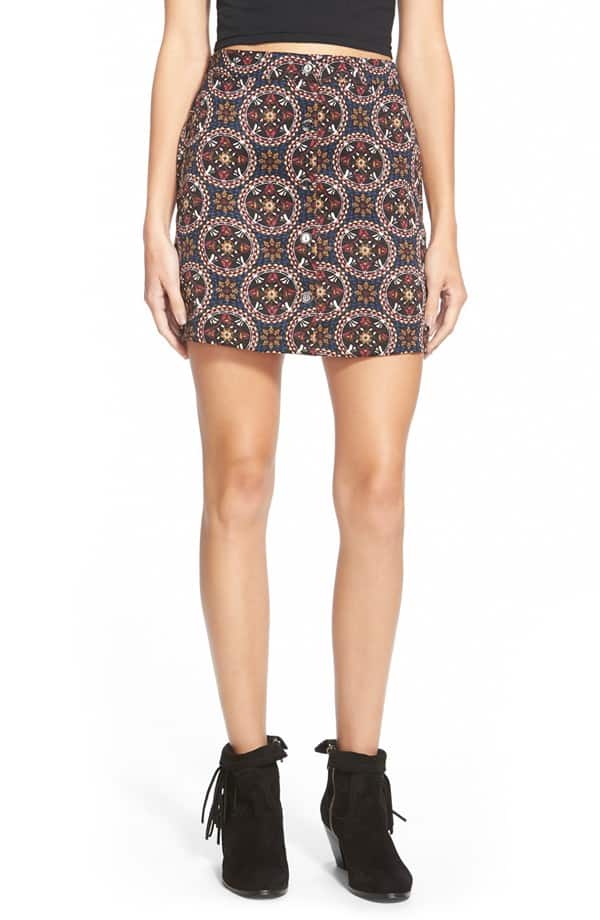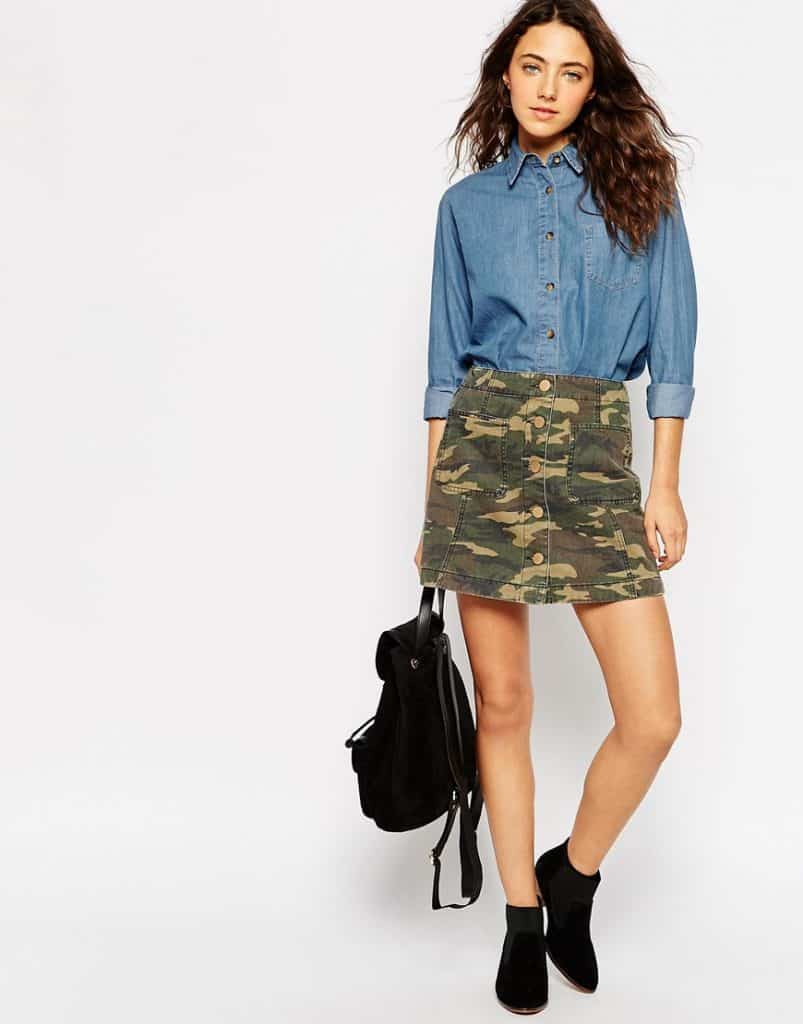 Break-up the monotony of the week with a punch of print that's sure to shake up even the season's most dreary doldrums.