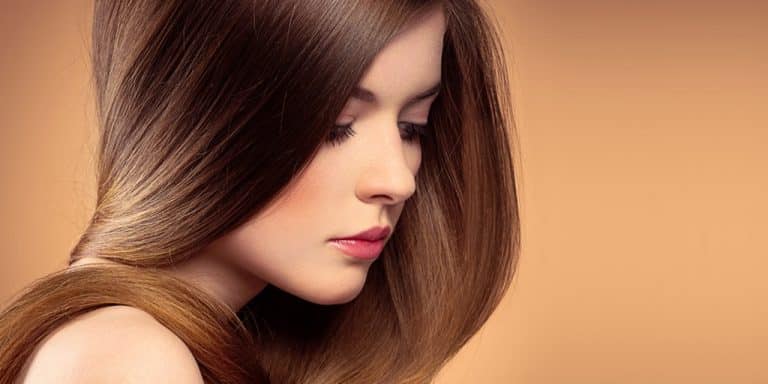 In the quest for a wallet-friendly, all-natural shampoo and conditioner, Karie lathers up with Cristophe Beverly Hills Purely Natural Clarifying Shampoo and Conditioner; $2.99 to $7.99.
I'll admit it. I'm a pretty simple person when it comes to shampoo and conditioner. They should leave my hair feeling soft and manageable, and should smell divine. I've never actively sought an all-natural formula before — probably because of the high price tag associated with the adjective "all-natural." But considering all of the scary information out there now about parabens and whatnot, maybe I should add this requirement to my haircare checklist.
Luckily, Beverly Hills celebrity stylist Cristophe, who works magic on the tresses of Nicole Kidman and Jessica Biel, has launched an all-natural, sulfate- and paraben-free haircare line, Purely Natural, that squelches high prices. So even us mere mortals can enjoy his magic touch.
But does it deliver? Yes and no.
I'm not one to use clarifiers, but I'm game for any type of beauty first encounter, so I gave the Clarifying Shampoo a whirl. Used once a week, it claims to rid your mop of all the gross styling-aid buildup and environmental pollution you put your poor strands through. (And you know you do!)
The Shampoo Review
Did it leave my hair squeaky clean? Yes, but it also made it feel like a Brillo pad and it stripped my red-dyed hair of some of my prized hair color (to be expected, I suppose, since it's a clarifier).
The Conditioner Review
Thankfully, the Conditioner, which is rich in vital vitamins and minerals, as well as naturally derived elements that absorb harmful UV rays (a bonus for us color-treated ladies), left my hair feeling silky to the touch with no heaviness or residue whatsoever. And that, my fair Fashionistas, we all know is a feat in itself.
All products from the line contain keratin A to reduce breakage, vitamin C to pump up the shine factor, and creatine to add strength to wimpy hair (like my own). And the scent? It's fragrance-free, but I swear it smells a bit like marshmallows. Yum.
Final Thoughts on Cristophe Beverly Hills Purely Natural Clarifying Shampoo and Conditioner
If you want to keep your hair color, say "nay" to the Clarifying Shampoo. If you want an affordable, all-natural conditioner that leaves your locks glistening, scoop up Purely Natural Conditioner.
The 2019 Update
Cristophe Beverly Hills Purely Natural Clarifying Shampoo and Conditioner has not stood the test of time. The duo is no longer available for purchase. If you love the brand, try the Glossing Shampoo and Conditioner. They're both color-safe, paraben-free and cruelty-free.
If you need a clarifying shampoo, try the old favorite Neutrogena Anti-Residue Shampoo. You can buy it for less than $6 on Amazon.
For more shampoo recommendations, see our post on the Best Budget Shampoos.