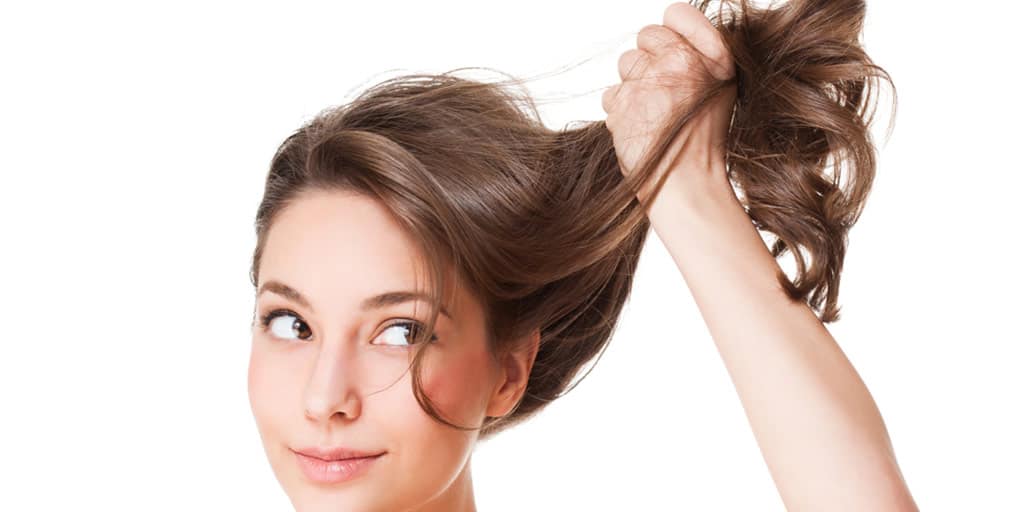 This post may contain affiliate links, which means I earn a small commission if you click and buy something (at no cost to you). See our privacy policy.
Gorgeous hair is something we all want, right up there with being thinner, richer and owning more shoes. While the last three aren't always attainable, great hair is. We love salon-quality shampoos as much as the next beauty junkie, but for something a little easier on our wallets, we head to our nearest drugstore.
Truth is, you can find some pretty amazing hair and beauty products at Target and Walgreens — and cheaping out on product gives you more to spend on salon visits. (I mean, someone's got to cover those gray roots for me every six weeks. I've tried to do it myself and I'm just not good at it.) If you're looking for a new budget shampoo brand, here are eight proven options to try.
8 Best Budget Shampoo Brands
1. Pantene Pro-V Smooth and Sleek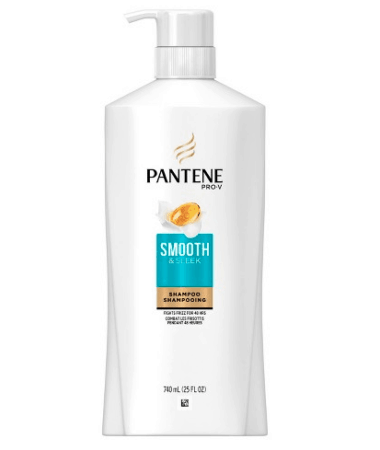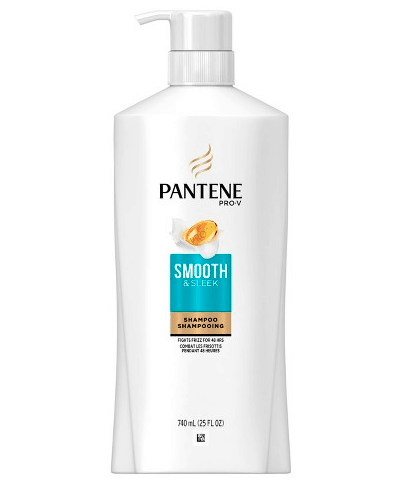 Pantene takes up a lot of space on the drugstore shelf, and for good reason. It seems there are as many Pantene varieties as there are Jelly Belly flavors. All the Pro-V options are popular, but we love the Smooth and Sleek formula for $6 a bottle. Pantene Pro-V Smooth and Sleek uses a blend of Argan and avocado oils to fight frizz and improve control.
2. Johnson's Baby Shampoo with Lavender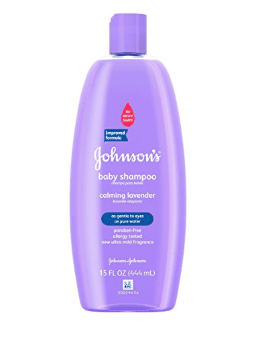 Johnson's Baby Shampoo with Calming Lavender makes the grade based on a reader tip. This tried-and-true, sulfate-free formula retails for $4 a bottle on Amazon.
3. Tresemme Moisture Rich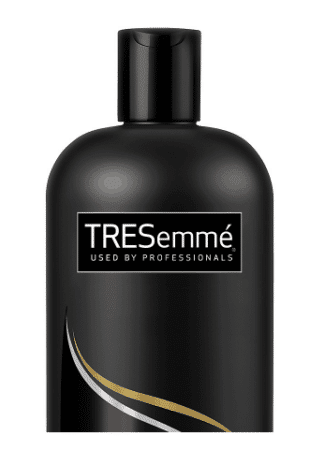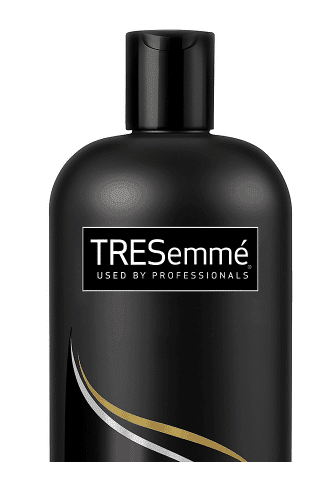 Tresemme Moisture Rich shampoo consistently gets high marks from shoppers. It uses vitamin E to replenish and soften dry locks, without weighing them down. You can pick up a 28-oz. bottle for $5 at Walgreens.
4. John Frieda Frizz Ease Miraculous Recovery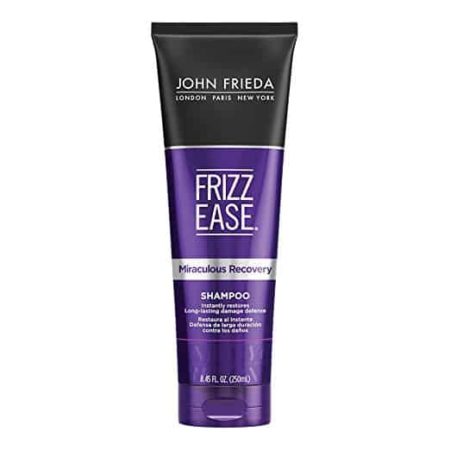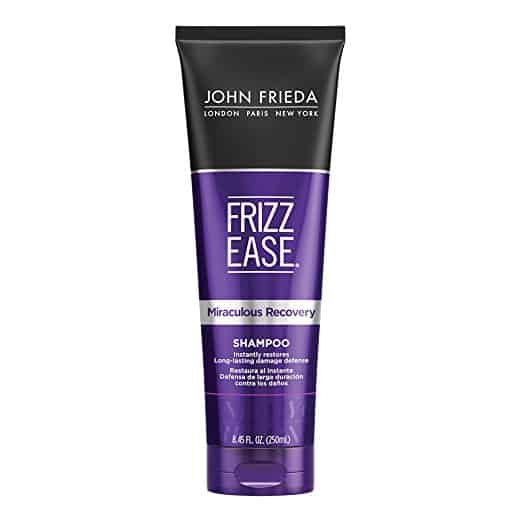 For a drugstore product, John Frieda's Frizz Ease Miraculous Recovery is a little spendy at $11. But the reviews of this stuff are incredible — users gush on and on about how this shampoo tamed their unruly locks. The consensus amongst reviewers is that the price point is fine, because this shampoo works as promised.
5. Head and Shoulders Classic Clean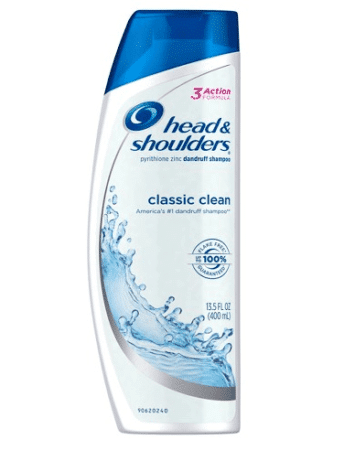 Head and Shoulders Classic Clean sets you back $6 for 13 oz, and leaves your hair with a squeaky clean feel and natural shine. And if you have dry scalp, it'll help with that too! There is also some evidence that dandruff shampoo can help mitigate hair loss. That's a nice list of benefits for $6.
6. Garnier Sleek and Shine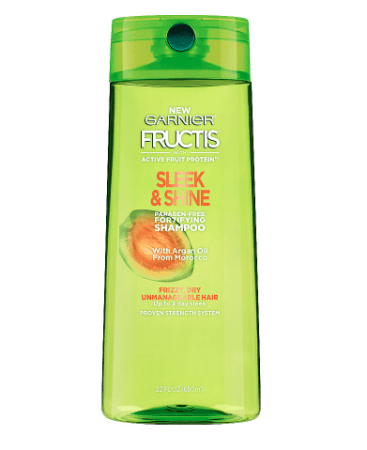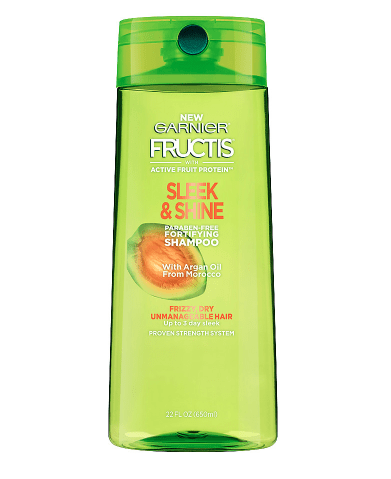 I keep Garnier Sleek and Shine shampoo and conditioner in my guest bathroom, and my visitors always appreciate it. I live in the Midwest after all, and sometimes my Cali friends and family aren't quite prepared for the summer frizz of Missouri. This is a reliable, paraben-free formula that retails for $6.
7. L'Oreal EverPure Repair & Defend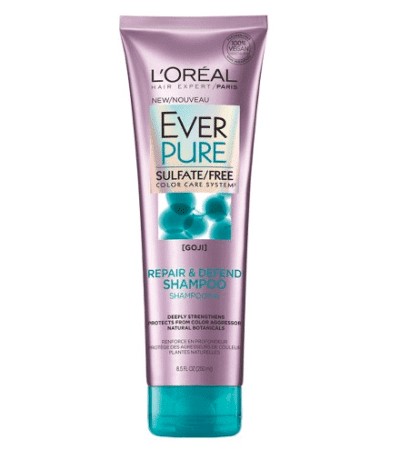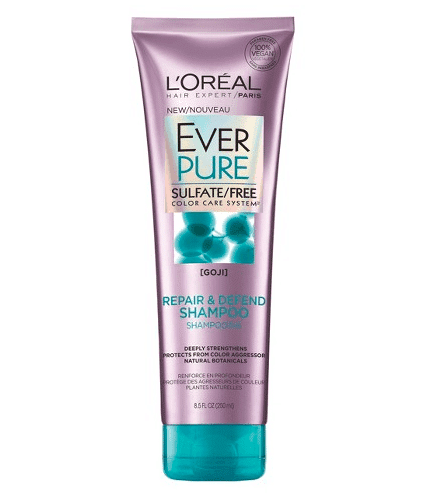 Repair & Defend is a newer addition to the L'Oreal EverPure line-up that's quickly made an impact among budget shampoo buyers. For $7, you get a goji-enhanced formula that strengthens hair and helps it resist damage from sun, water and heat styling.
8. OGX Anti-Hair Fallout Niacin3 + Caffeine Shampoo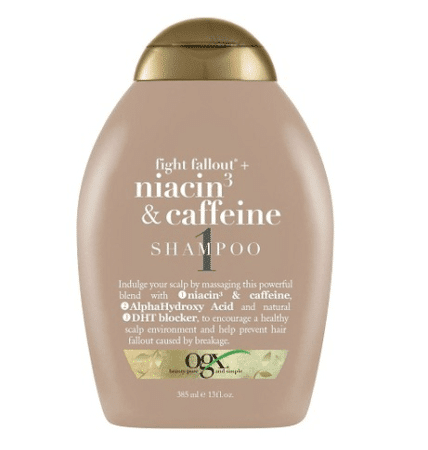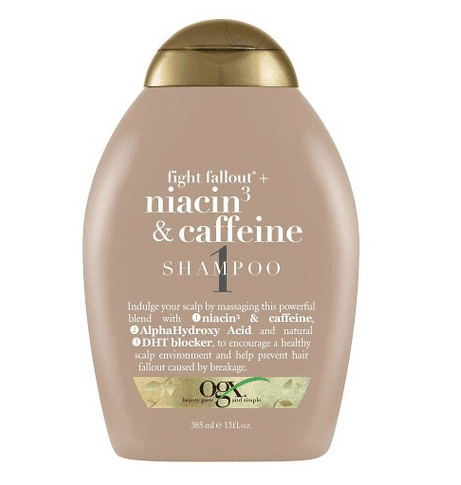 OGX Anti-Hair Fallout is designed to strengthen fine hair, nourish scalp and minimize breakage. And if you're over 40, you probably like the sound of that. I know I do. Sadly and despite very strong reviews, it seems OGX may have discontinued this one — because it's no longer on the OGX website. You can still find it at Target.com, Walmart.com and Amazon, so you may want to stock up before it disappears forever.
Loved this post on best budget shampoo brands? Then you'll like these too:
If we missed your fav budget shampoo, let us know in the comments!