So, about our budget fashion and style advice: We sometimes use affiliate links, so we might earn a buck or two if you click and buy :) !
Special Occasion/Formal Shapewear: Flexees from Kohl's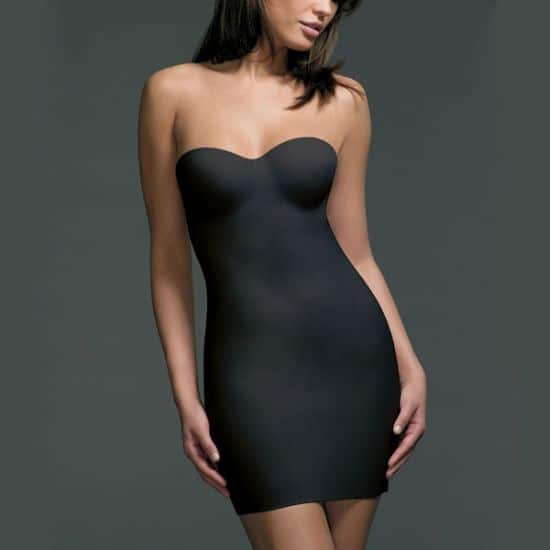 Sometimes getting zipped up requires a little extra hold. Flexees bodysuits and torso-focused items seem to really suck you in where it counts and add firm structure where you might want a little support. A full firm control slip is $57 (pricey) and is basically a really tight dress that you wear under your actual dress. While the price is a bit much, they are ALWAYS on sale and you can often find the brand at your local T.J.Maxx, Marshalls, or Ross.