Do you have a problem with visible panty lines? Not into wearing thongs? Well here are some tips on how to live a life of no panty lines.
5 Tips for No Panty Lines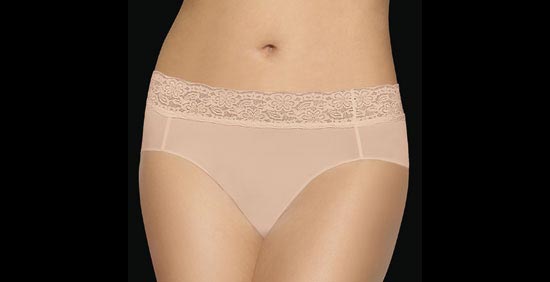 1. Wear Undies that FIT
This seems like common sense, but you would be amazed to find out how many of us are wearing the wrong type of underwear. One of the major causes of pantylines is wearing underwear that is too tight. Those too tight panties create a bulge where the edge of the panty ends and the flesh of your backside begins.
2. Limit Cotton Underwear
This is a toughie because cotton underwear is better for you health wise. But most cotton underwear have thick seams, which cause panty lines.
3. Look for NVP Underwear
Almost every manufacturer has a version of the NVP (no visible pantyline) undergarment. Some brands to try are Bali, Jockey, Wacoal, and even Target brands. Make sure to look for underwear that has what is called laser edges, which are very thin edges that leave no line.
4. Change Your Style of Underwear
Try a different style of underwear that is a better fit for your body. For example, if you have a boyish figure, try a boy cut panty or if you're a bit more the on fuller size, try a full coverage panty.
5. Wear Power Panties
You can also try wearing a pair of spanx power panties. They don't leave lines and tuck you in a bit. The downside is that they can be uncomfortable.
There is one more tip for eliminating panty lines, but this may not be an option for most (and it's definitely not an option if you're wearing a skirt.) Skip the panties completely. No panties means no panty lines after all.