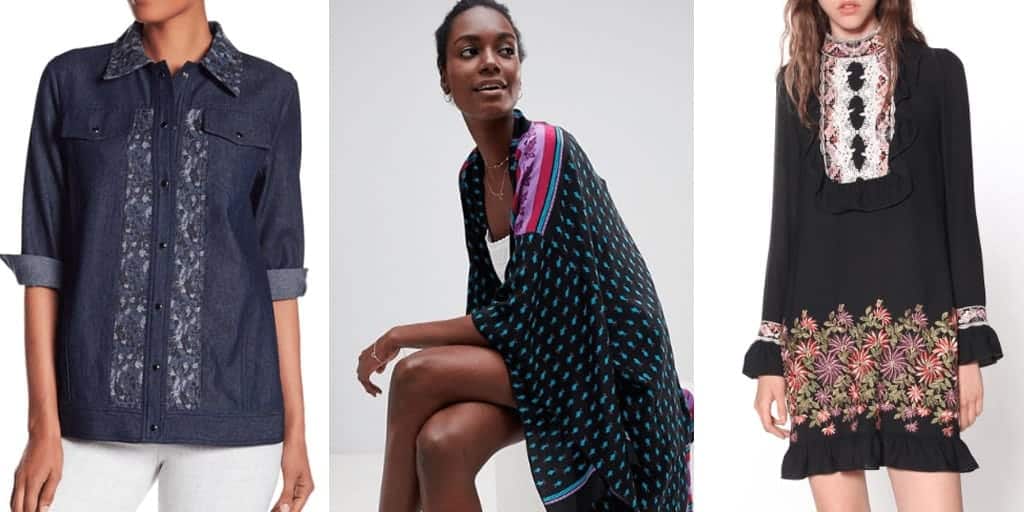 This post may contain affiliate links, which means I earn a small commission if you click and buy something (at no cost to you). See our privacy policy.
American fashion designer Anna Sui (pronounced: AN-na SOO-ee) is best known for her ready-to-wear collections with a boho-chic aesthetic. Originally from Detroit, Sui has mastered the art of combining bright colors with black while incorporating rich fabrics that reflect her culture and creativity.
Over the last couple of decades, Suit has released her own line of fragrances, partnered with Target for a 'Gossip Girl'-inspired collection, and mentored fashion design students from the Fashion Institute of Technology, Pratt Institute and Parsons The New School of Design.
Anna Sui Past and Present
Anna Sui was born to French-educated Chinese emigrants in 1952. She is a descendent of the Fang family of Tongcheng, Anhui, a Quin and Ming dynasty noble family. Sui is also an 18th generation descendent of influential Chinese poet, Fang Bao, who founded the Tongcheng School of literary prose.
Sui knew she wanted to be a fashion designer by the age of four. She learned from her mother how to put a wardrobe together and shop for fabrics. With the leftover scrapes from her mother's sewing, she would make clothes for her Barbie dolls, and later on, clothing for herself. After reading an article as a teen in Life Magazine about the achievements of New York real estate developer Mia Fonssagrives-Solow who graduated from Parsons The New School of Design, she decided to pursue her goals.
Sui decided to move to New York and attend Parsons. After finishing her second year, she was hired by Erica Elias' juniors clothing label Charlie's Girls. She also worked as a stylist at classmate Steven Meisel's shoots which have been featured in the Italian magazine Lei. After Charlie's Girls closed, Sui worked for several sportswear designers including Simultanee and Bobbie Brooks. With the skills she learned, she began making clothing out of her own apartment.
A Breakthrough at Paris Fashion Week
Sui's first major breakthrough into her career occurred in 1991 at Paris Fashion Week. While driving with friend Steven Meisel to a Jean Paul Gaultier show, the pair stopped to pick up music icon Madonna who was a friend of Meisel's. Madonna wore one of Sui's designs to the event, gaining her tremendous popularity. Sui held her first runway show just one year later in New York City, and opened her first retail shop in 1992.
Anna Sui has been named one of the "Top 5 Fashion Icons of the Decade." In addition to her fashion lines, she has released cosmetics, footwear, eyewear, fragrances, jewelry, and accessories. She also has a popular gifts and home goods line. You can find her products in more than 50 countries in her free-standing stores and online through her personal store and other distributors. Want to pick up a few signature pieces for yourself? Here are a few garments we have on our wish list!
Anna Sui Top Picks
Girly Embroidered Dress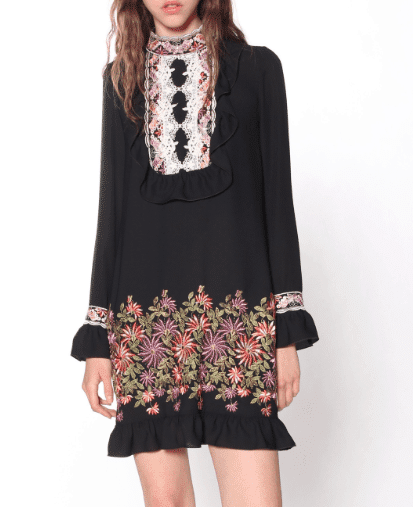 In traditional Sui fashion, this embroidered dress incorporates bold color on a black base. The charming dress features a bib bodice front with intricate detailing, paired with a high neckline and back center zipper.
Festival-Ready Kimono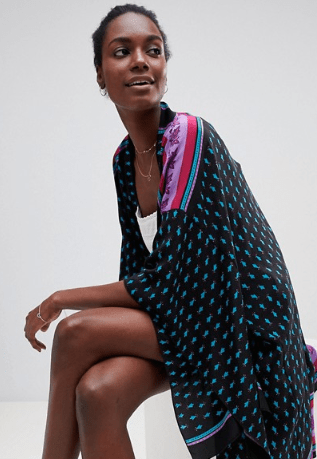 This festival-ready kimono is perfect for the spring and summer seasons ahead. The relaxed fit top with kimono sleeves is flowy but not over-sized — wear with a tank top and shorts for the ultimate summer style.
Denim Shirt Jacket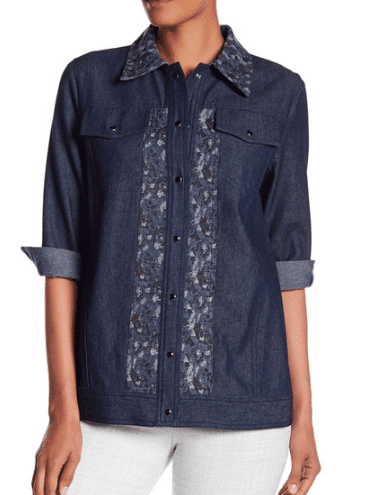 This Bird & Rose Jacquard Denim Jacket is a fun, on-trend piece. The stylish jacket features a spread collar with embroidery detail, a front snap-button closure, three-quarter sleeves, and a front embroidery stripe accent. Wear it with jeans when you're feeling bold or a white crop pant and sandals for a more subtle statement.