While shapewear isn't a new invention (hello, girdles), sucker-inners have definitely come into their own in recent years. Thanks to one Sarah Blakely, innovator of Spanx, body shapers are now a fully competitive category — with options for every budget and every size. The best of these new-school shapers hide all the lumps and bumps and can shave off inches without cutting off your circulation (because breathing is WAAAY more important that having a smoother waistline).
All that technology isn't cheap, but it is way less expensive and painful than liposuction or cool sculpting. And that holds true even if you go with Spanx as the gold standard. For comparison's sake, a Spanx body shaper will run you about 100 big ones for a mid-thigh body shaper. So, we shopped for picks that cut that fat price point in half. Here are our top picks!
Best Shapewear Brands on a Budget
ASSETS By Spanx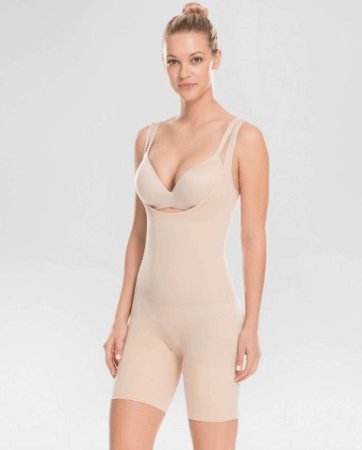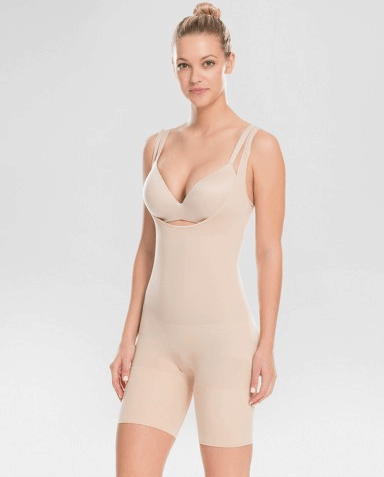 ASSETS is the Target/Spanx line for us ladies watching our pennies, and we are so OK with that. Here's what we had to say about ASSETS back in 2006:
If you're looking for the support level of Spanx, without the hefty price tag, then the Assets line is a great option. While the materials are definitely of "lower" quality — meaning more nylon and less spandex — you still get great support. Our biggest pet peeve is that there never seems to be enough stock in the larger sizes in our local Target.
The all-in-one shaper shown above sells for $38 and promises to trim your midsection, lift your backside and eliminate panty lines. Plus, the open front means you wear your own bra — the one you already know works for you. Sizes available are small to 1X.
Many budget lines disappear after failing to live up to the promise of their higher-priced kin, but ASSETS has passed the test of time. If you're not fully convinced, start out with a pair of ASSETS tummy control tights for $16 and see for yourself. If you can cruise around all day in a pair of tummy control hose without feeling like you're stuffed in a sausage casing, you've hit on something spectacular.
Maidenform at JCPenney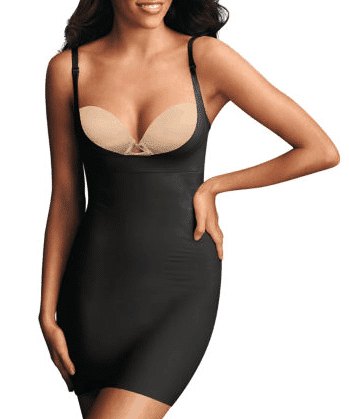 Maidenform is a old and fairly reliable name in the women's underwear department. The Sleek Smoothers Wear Your Own Bra Slip shown above retails for $45 and features adjustable, convertible straps, an open front and a brief with snaps at the bottom. Based on the reviews, the Maidenform slimmer is popular with women over 40. Real users say it smooths everything without being restrictive. Sized small to XXL.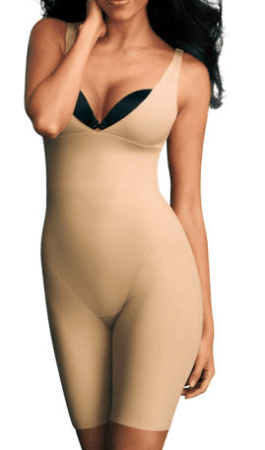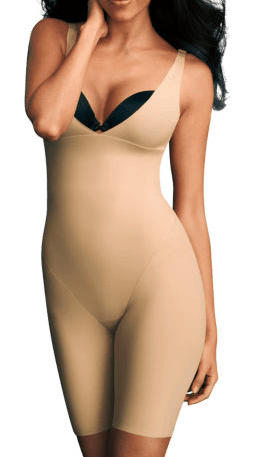 Another option from Maidenform is the Shapewear Sleek Smoothers Singlet for $47. The "shorts" style offers better but lifting power than a slip-style shaper. This garment also works with your own favorite bra. Sized from small to XXL.
Red Hot by SPANX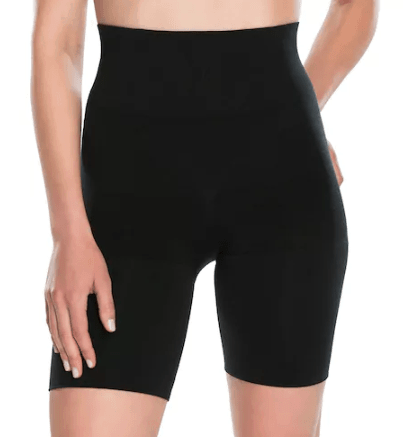 The Red Hot by Spanx line is the slightly more expensive version of ASSETS by Spanx that's sold at Kohl's. You'll spend about 40-50% more for Red Hot versus ASSETS, which is a negative. But a huge positive is the greater breadth of sizes available. This line runs from small to 3X. Plus, the reviews are strong, so maybe Red Hot really is 1.5x better than the Target line.
The high-waisted thigh shapers shown here are $44. If you want the full suit with shoulder straps and all, the price hops on up to $58.
Ambrielle at JCPenney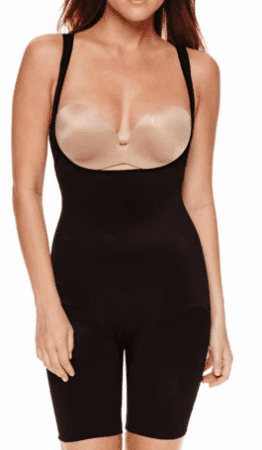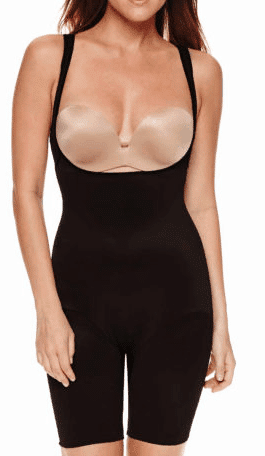 Ambrielle is another budget shapewear line to watch. Find this singlet shaper at JCPenney for $38-46, depending on whether it's on sale. It provides all over support without squeezing you to death. One point to note is that this shaper does not have snaps in the crotch, which makes for a complicated trip to the ladies room. If you're worried about that, choose a high-waisted short style shaper like this one. You'll spend less on it too!
Secret Solutions by WomanWithin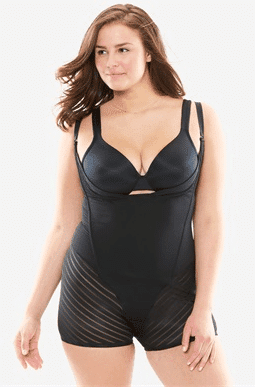 Secret Solutions was launched by WomanWithin in 2015 as the plus-size solution to shapewear. The body briefer shown here is the most expensive piece in the collection at $65, but you can often find it on sale for around $50. Sizes range from 14-40, and the Secret Solutions line-up includes options with light, medium and full support. Shop these pieces at WomanWithin.com.
If you liked this post on the best shapewear brands, you'll also like these: