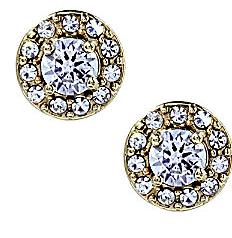 Feeling high anxiety because you have a black tie event on your calendar but a low balance in your checking account? Treat yourself to a deep, relaxing breath–because we have the answers you need. Read on to learn the dos and does for living up to a black tie dress code on a budget.
How to Follow the Black Tie Dress Code
Do Choose a Solid Color, Floor Length Gown
The black tie dress code calls for floor length skirts, so any cocktail dress is out of the question. But the fact that a dress reaches the ground still doesn't mean it's appropriate. To make sure your look is elegant, select a gown in a solid color– no stripes, no animal print, no polka dots, etc. Rhinestones, sequins and other embellishments are a great way to stand out, but stay away from florals and tie dye.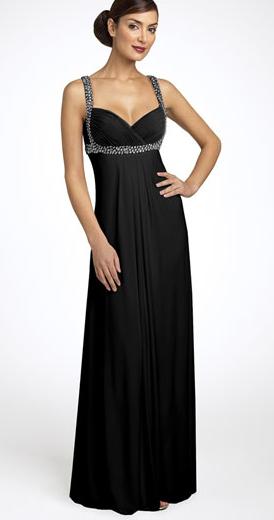 JS Boutique Jersey Gown, $178, Nordstrom
Don't Wear a Cocktail Dress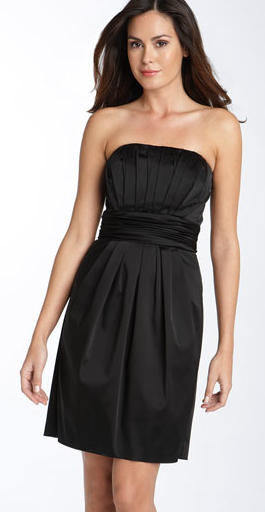 Dusk Stretch Satin Dress, $98, Nordstrom
Don't Overdo Bling
When you get dolled up to head out for a night on the town, you're all about the baubles: a dozen bangles, cocktail rings half the size of your hand, huge statement necklaces and earrings that reach your shoulders. We hate to bust your bubble, but none of these will work for a black tie affair. Dainty chandelier earrings are great, as are a pair of studs or drop earrings, and a single-strand bracelet, pendant or single-stone ring work great as accents to your dress.
Do Pick the Right Accessories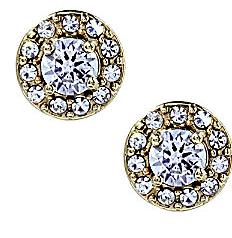 Betsey Johnson Earrings, $30, Dillard's
A fabulous formal ensemble can be ruined with by the wrong shoes or handbag. A mistake many women make is to talk into a ballroom with a big, bulky tote bag. Yes, we understand that for such an important event, you want to have your camera, hairbrush, makeup and other essentials close at hand, but all these items defeat their purpose if you're carrying them in a garish purse.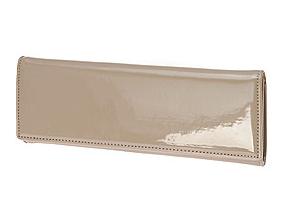 Glenladale Clutch, $17.49, Aldo
Don't Carry a Casual, Garish Purse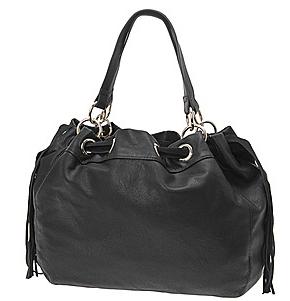 Cantfield Handbag, $34.98, Aldo
Here's a hint: Pack an extra purse full of less-imperative essentials and leave it in the car just in case. Take the items you know you'll need– lip gloss, cell phone and powder– in a small clutch or wristlet. Narrowed it down and they still don't fit? That's where your dates pockets come in. Also, make sure you're wearing heels. Formal gowns are made to be worn with heels, so your look won't look quite right if you don't have them on.
Do Show Some Skin
And by little, we do mean little. A woman can feel drowned in a floor-length dress, so it's more than acceptable to show off a little leg with a slit that goes to just above the knee. Moderate cleavage and exposed back are fine, too. When in doubt about how much to show, just ask yourself if you'd be comfortable wearing the dress in front of your boss.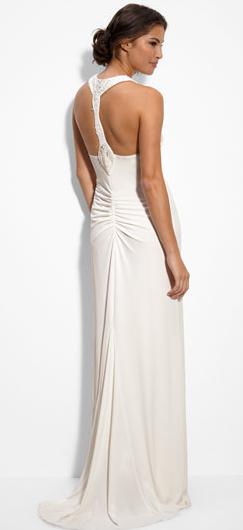 JS Boutique Jersey Gown, $93, Nordstrom
You don't have to show a lot of skin to look sexy (remember Anne Hathaway at the Golden Globes?) so never underestimate the appeal of collar bones or shoulders. Find a dress that flatters your figure and you'll look hot, even if you're mostly covered up.
Don't Show a Lot of Skin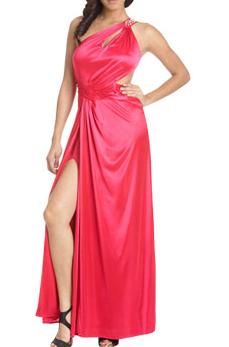 Embellished One-Shoulder Gown, $149, Arden B
Hair and Makeup
A fabulous ensemble deserves a fabulous face… and hair… and nails. For a polished look, match your lip color with your nail color. A french manicure or nude color are perfect as well.
For makeup, this is your chance to go bold. Start with asking yourself, "What's my best feature?" If it's your eyes, go smoky with a liquid liner, a little shimmer and even false eyelashes. If it's your lips, try a red or berry lipstick. Stay away from glitter, but give yourself a sexy glow by applying bronzer to your cheeks and collar bones.
Don't Go Too Tan, Too Bold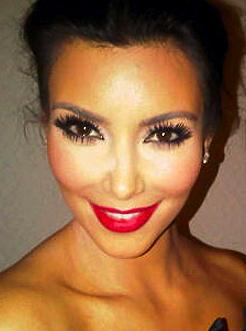 A too-tan Kim Kardashian overdoes it with bold eyes and lips
When deciding how do to your hair, take your dress into account. For a strapless or one-shouldered dress, you'll want to put up your hair, which you can do easily by creating a simple bun. Blow-dry hair straight, part it to one side, then make a low ponytail. Coil the length of the pony around the base and secure the knot with pins.
What's hot right now with down-do's are big, silky spirals. Start with a shine-enhancing cream, then wrap sections of hair from the ears down around a large curling iron. Once your hair cools down, gently run a brush through the curls. Voila! You're ready to wow.
If you liked this post on black tie style, you also might like: