Queen Latifah does it all; she raps, sings, acts, produces and she's a published author. In short, she's a bonafide mogul! But it doesn't end there, Queen Latifah is a style icon in her own right. And at the end of the day, you can count on her looking tight, no matter what the occasion. She knows what works for her color wise, shape wise and style wise, and she's not afraid to show off her fashion savvy, her many curves and have fun at the same time! So we took a moment to break down Queen's Latifah's amazing style.
Queen Latifah Style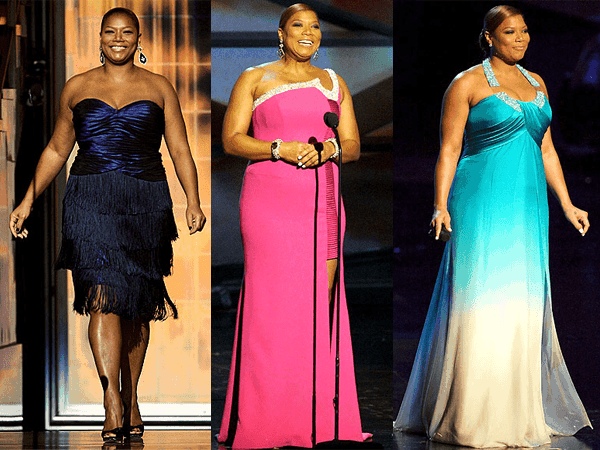 1. Know your color palette and work it!

The Queen knows what looks good on her in the color department and sticks to a similarly hued palette of warm colors like hot pink, turquoise and regal midnight blue (she is the Queen, after all). She is tres au currant as all these colors are very in this fall.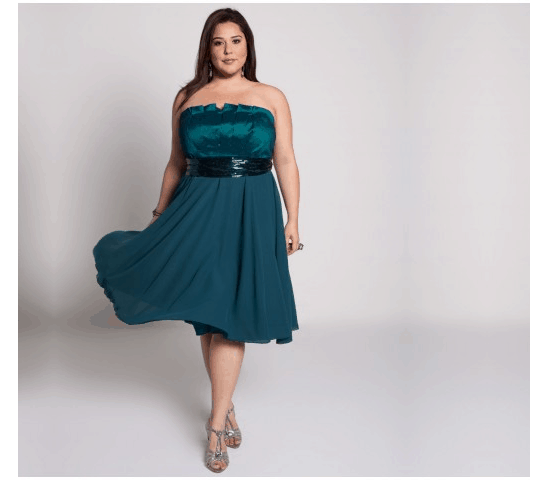 2. Play around with necklines

Teal strapless evening dress $175 from IGIGI by Yuliya Raquel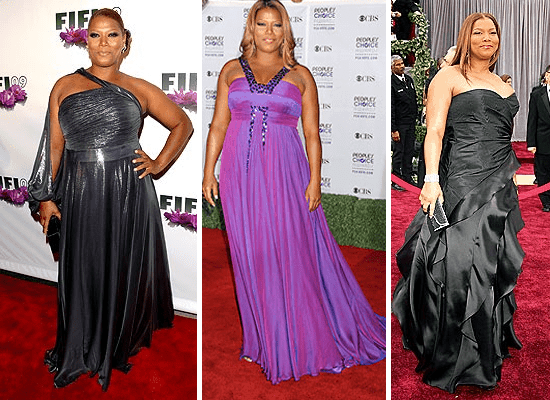 When you've got kickin' curves like Latifah a fun way to show some skin can be playing around with your neckline. Queen Latifah kills it in a one shoulder, bejewelled halter and strapless!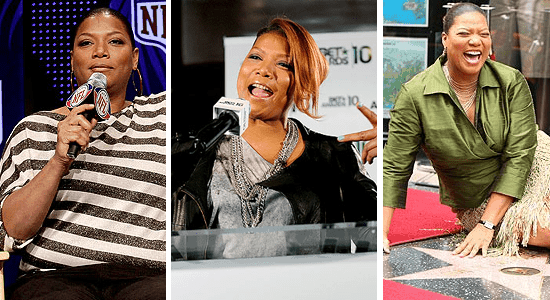 3. Be you (everyone else is taken…)

Ms. Latifah always exudes confidence, whether she's donning metallic stripes (while giving love to Carrie Underwood) at Super Bowl 2010, playing to the crowd at a BET Awadrs press conference or accepting her star in the walk of fame, this diva knows how to represent!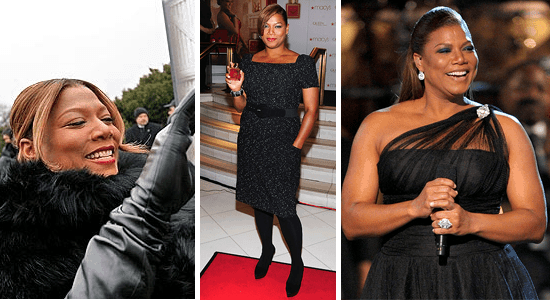 4. When in doubt, wear black…

…but be sure to kick it up a notch with some super stylin accessories like a sparkly cocktail ring, gold hoops or go kick it up a notch by throwing on an of-the-moment fur wrap.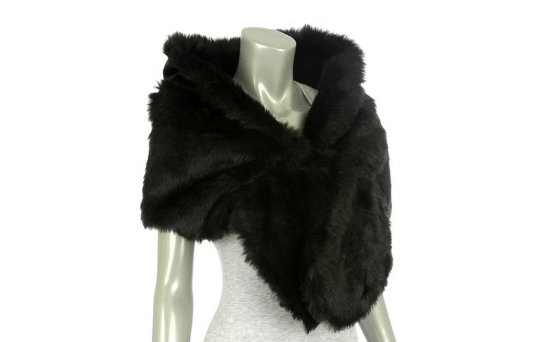 Faux fur caplet $59.99 from Amazon
5. A smile really is the best accessory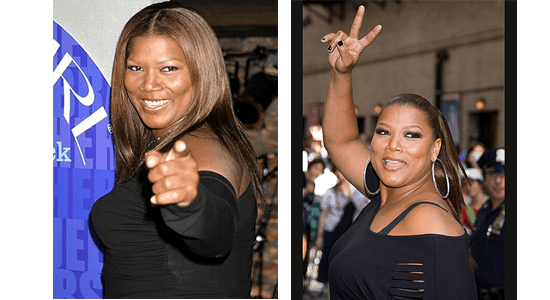 There is no question, Queen Latifah has one of the best smiles in the business. Her beautiful smile is the topper to a lady who is brimming with couture confidence! The best way to emulate this last component of the Queen's killer look? It's simple: brush and floss 2x a day and be sure to visit your dentist regularly!
At the end of the day, Latifah knows, truly knows, who she is and it shows! I mean, have you ever seen anyone who looks more at ease, more relaxed, more comfortable in their own skin? All the while maintaining flawless personal style? That kind of effortless execution is a true thing of beauty. No wonder they call her the Queen. What's your favorite thing about Queen Latifah's style?