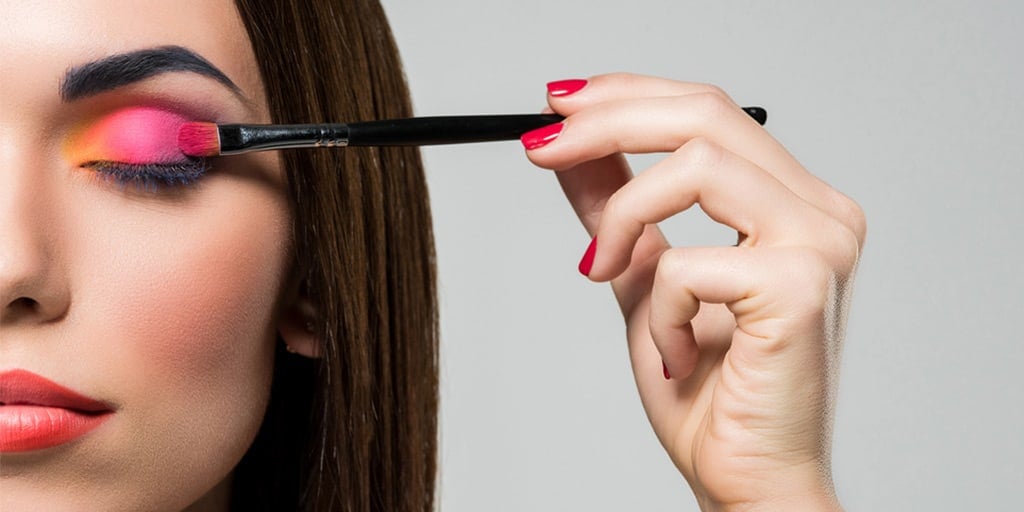 This post may contain affiliate links, which means I earn a small commission if you click and buy something (at no cost to you). See our privacy policy.
Dear Budget Fashionista,
Do you have any recommendations for decent, affordable makeup brushes?
Well, yes, dear reader, we do. Read on for our top seven picks!
7 Budget Make-up Brushes & Brush Sets
Sonia Kashuk Brushes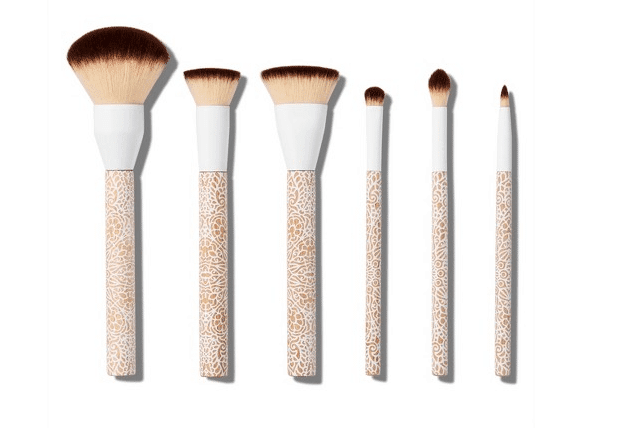 The Sonia Kashuk line at Target is hands down the best makeup brush line for the money. For the price of one angle brush from a cosmetic company like MAC, you can score a whole set of high quality brushes, like the set below ($20 at Target) from the line.
Sephora Uncomplicated Brush Set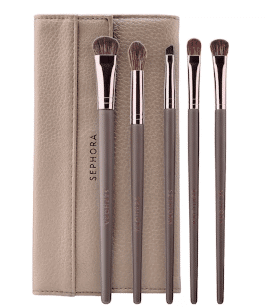 For everything you need in a brush set and nothing you don't, try the Sephora Uncomplicated Brush Set. The five-piece set includes a medium shadow brush, angled liner brush, pointed crease brush, smudge brush, and fluffy crease brush — all packed neatly into a faux leather pouch for on-the-go travel.
E.L.F. Professional Set of 12 Brushes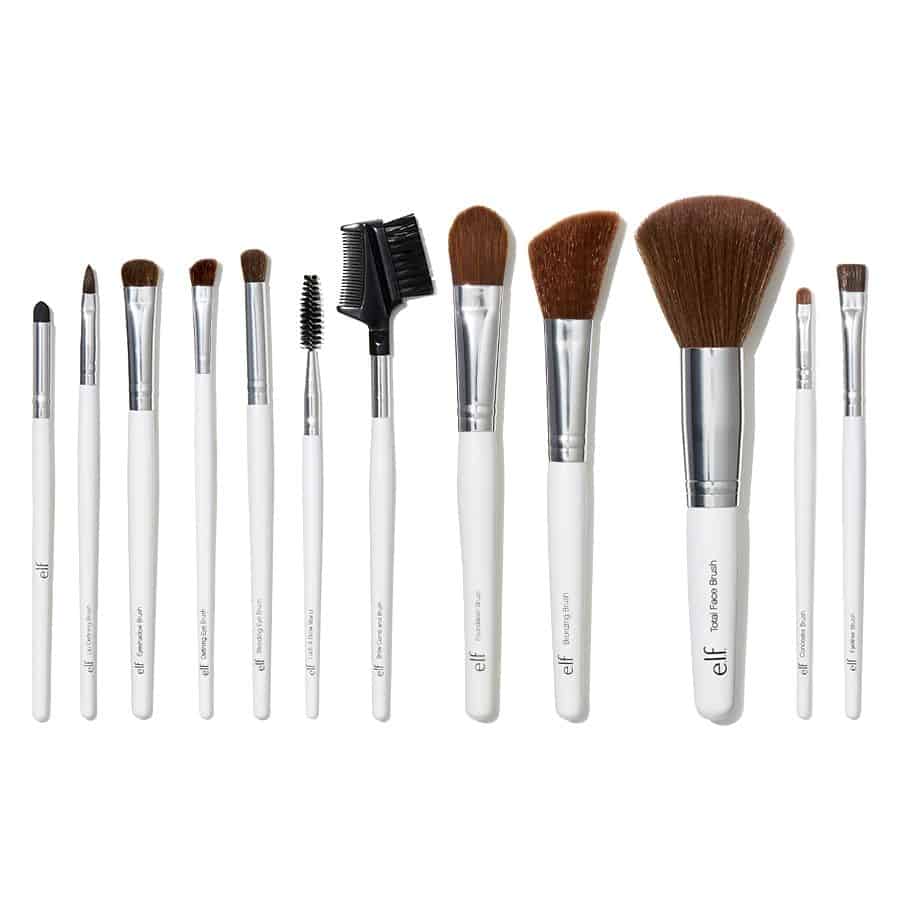 e.l.f. has won a solid place in this budget fashionista's heart, with its wide variety of quality makeup and accessories at ultra-low prices. This Professional Set of 12 Brushes sells for just $12 — that's just $1 per brush! Each brush is ergonomically designed to fit the hand comfortably for a flawless finish every time.
For more on this brand, see our e.l.f. review here.
Morphe Set 7-Piece Rose Set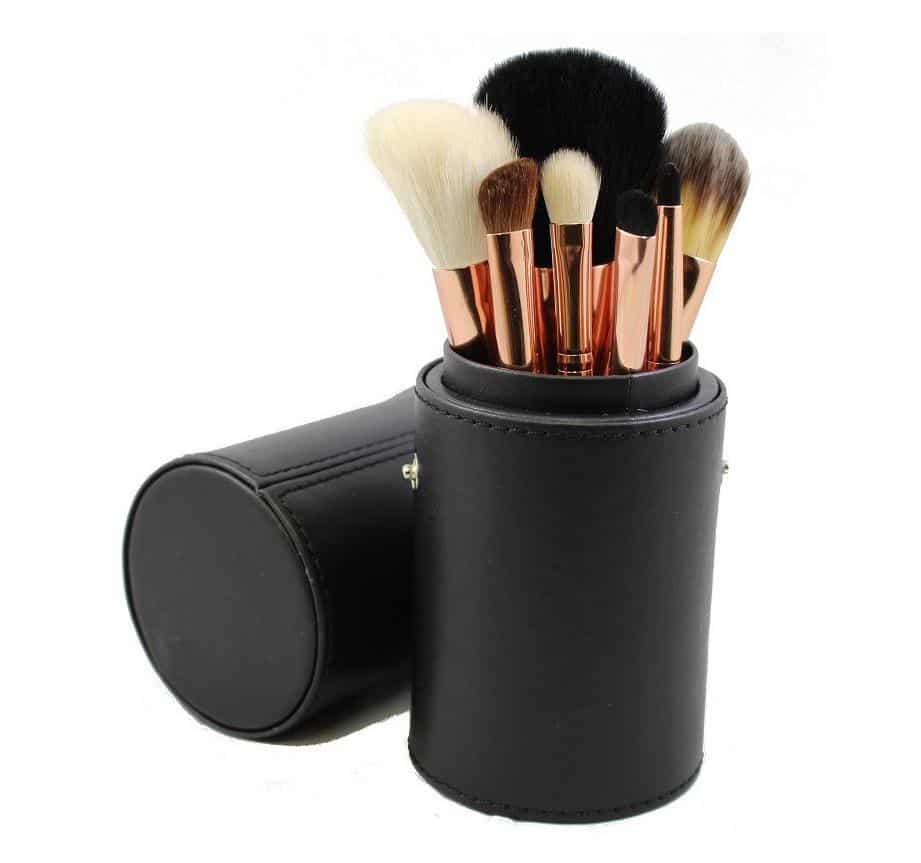 This chic and affordable Morphe brush set features plush bristles that are soft and pick up color with ease. The convenient carrying case is also a plus, making it easy to bring your makeup brushes with you wherever you go.
Forever 21 Makeup Brush Set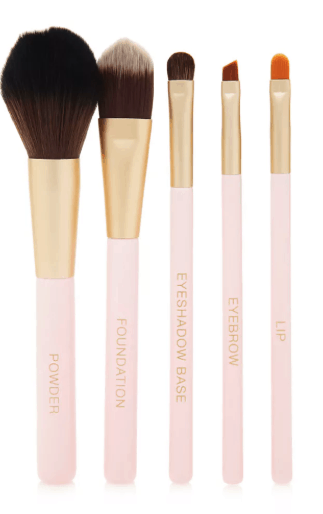 This beginner set sells for under $15 and offers just the essentials for a more natural look. The set includes a powder, eyeshadow base, foundation, eyebrow, and lip brush. Each of the brushes is also conveniently labeled on the handle, making it easier to grab the right brush when you need it.
USpicy Makeup Brush Set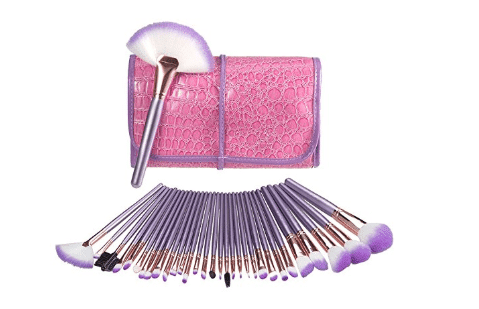 If you're looking to hone your makeup skills, you're going to need a more substantial brush set. This 32-piece professional brush set by USpicy offers brushes of all sizes, shapes, and textures to help you achieve a wide range of looks. Selling for under $20, the 32 piece set offers smooth application with ample storage inside an exquisite box.
Spectrum 8-Piece Eye Blending Set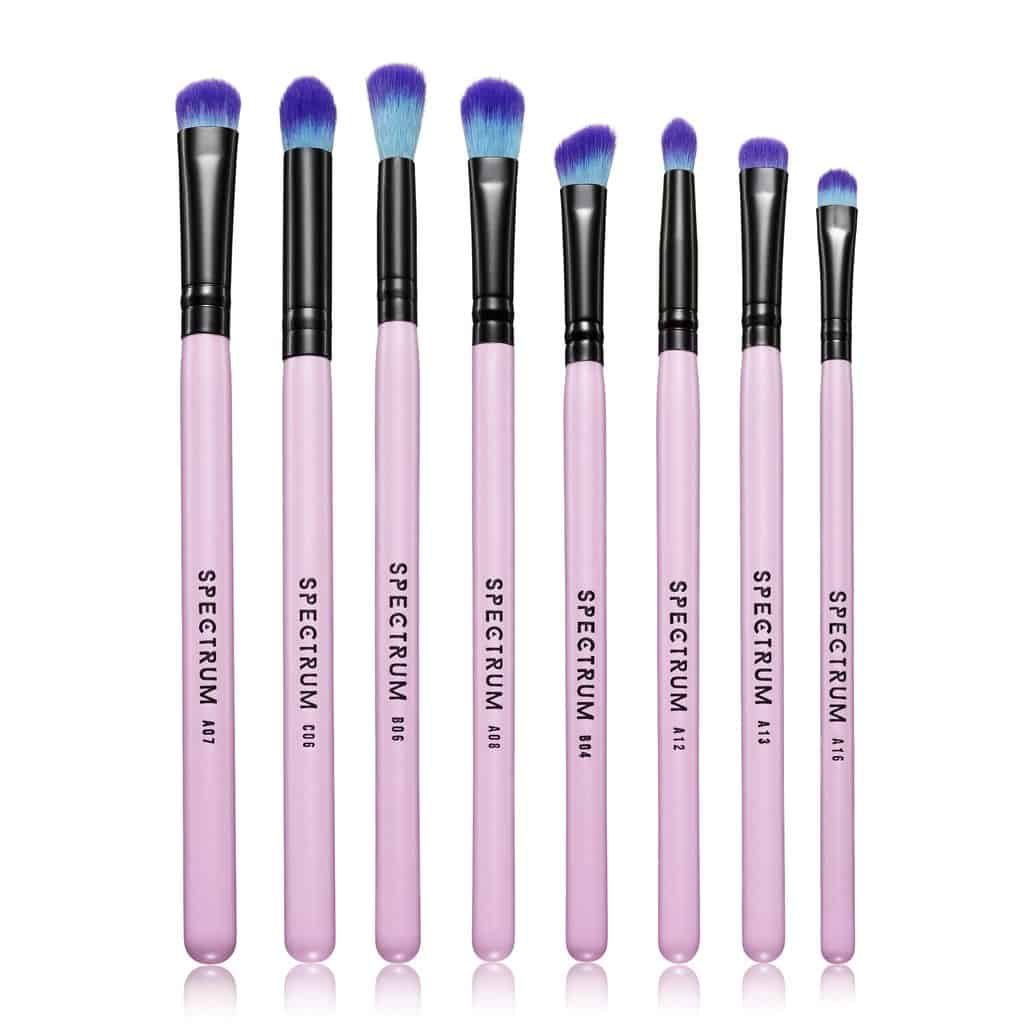 The eyes are the focal point of any good makeup look. This eye blending set includes all the brushes you need to build detail on the lids for a professional look without the professional cost. These brushes are made with high-quality synthetic hair.
Makeup brushes are among the most important tools in your beauty arsenal. But that doesn't mean you need to blow your beauty budget on brushes — you've got to save some dough for the actual makeup after all. Highlight your best features with brushes that offer premium results at a low price.
If you liked this post about cheap makeup brushes, you may also like these: