Wow. When it finally got warm enough in Chi-town for me to ditch the thick pants, I was left with the reality winter left in its wake. Pasty, crackly skin and don't even get me started on my feet. Hopefully your Project Exfoliation isn't as serious as mine, but even if it is, these are your three saviors!

Three Super Exfoliants for Sexy, Summer Skin!
(try saying that three times)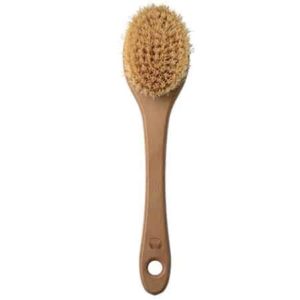 Nothing beats what this brush can accomplish with a few mornings of devotion to this brush. Apply gentle force and brush in the direction toward your heart. Not only does it eliminate old, flaky skin, but it gets your circulation going so you can even add a rosy glow to your new smooth skin. Tip: don't be fooled by non-Cactus brushes, the bristles will be too soft to do you any real good.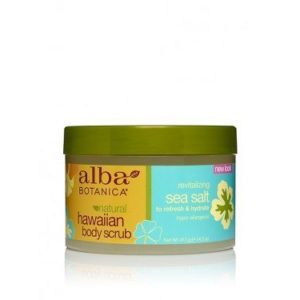 This is as good as a trip to Hawaii (okay not quite, but close). Pacific sea salt meets avocado, jojoba, and almond oils make you smell as good as you look after a scrub down with this delight! Use at the end of your bath or shower and gently rinse off — summer skin is yours!
Apricot extract and jasmine milk prime your skin for an even tan, good enough to call Brazilian. This product is occasionally out of stock in the USA from their homepage but try other online sellers like Walgreens and Drugstore.com and you should be able to score a piece of this magic.