Yeah, that's right — you can buy makeup online. No, we're not crazy. And no, we don't just mean shopping for duplicates of the products you already know and love. It's natural to be a little hesitant when it comes to finding flattering hues or shade-matching yourself online, but it's totally doable (and fairly easy!) when you know a few tricks of the trade.

Blogger recommendations coupled with the ease of shipping and returns have turned me into a true advocate for buying my makeup online. Hear me out — I don't have to deal with awkwardly swatching colors in-store, then running outdoors to see how they fair in natural light. I don't have to have an associate take off half (or all, if you're that lucky) of my makeup and re-do it in a way that doesn't suit my style. And, if we're being truly honest here, I don't have to put on pants.
That last one rates pretty high on my priority list these days. With the marvel of modern tech, there are so many resources available to us, that you never have to step foot in a beauty, department or drug store, if you don't want to.
1. Use the Foundation Matrix
It doesn't get much better than this guy from Temptalia. Match yourself with an all-new foundation simply using a shade and brand you already know and love. This extensive foundation database lets you plug in an old favorite and see what shade you would be in an entire list (or a specific foundation) by other names. The @Temptalia database suggestions have beat those of the makeup counter girls for me. I live by it.
2. Check the Color Wheel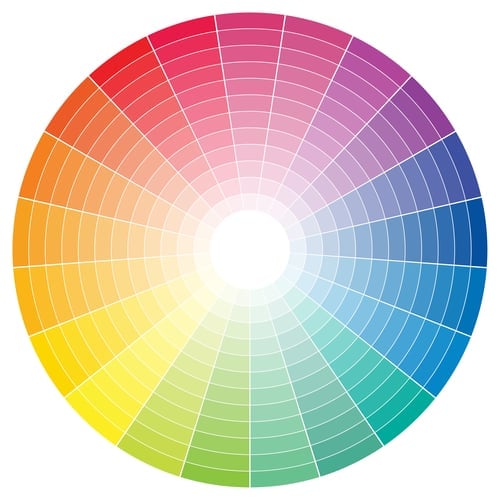 If you're looking to add complementary shades to the collection you already have on hand or you're looking for inspo to avoid buying another brown shadow, use a good old-fashioned color wheel to see what unexpected combos might look nice with one another. Another advantage here — you'll add some artistic vantage to your routine.
3. Know Your Undertones
There's not a lot that can go wrong when you understand your own undertones. There's endless web resources (quizzes, YouTube videos!) on how to determine whether you're cool, warm or neutral, and knowing which of these directions to go in is a huge jump start to narrowing down your perfect picks.
4. Choose Liberal Shipping & Returns
Just in case you're a worry wart, choose brands with fast and liberal shipping/return policies. Buy a couple options, test in the comfort (and multiple lightings) of your own home. Keep what works for you, then, easily send back what doesn't. Sephora and Nordstrom top my list as staple stores because they're both hassle-free if something does happen to go wrong after the previous steps, and I need to return or exchange.
Get more Budget Fashionista