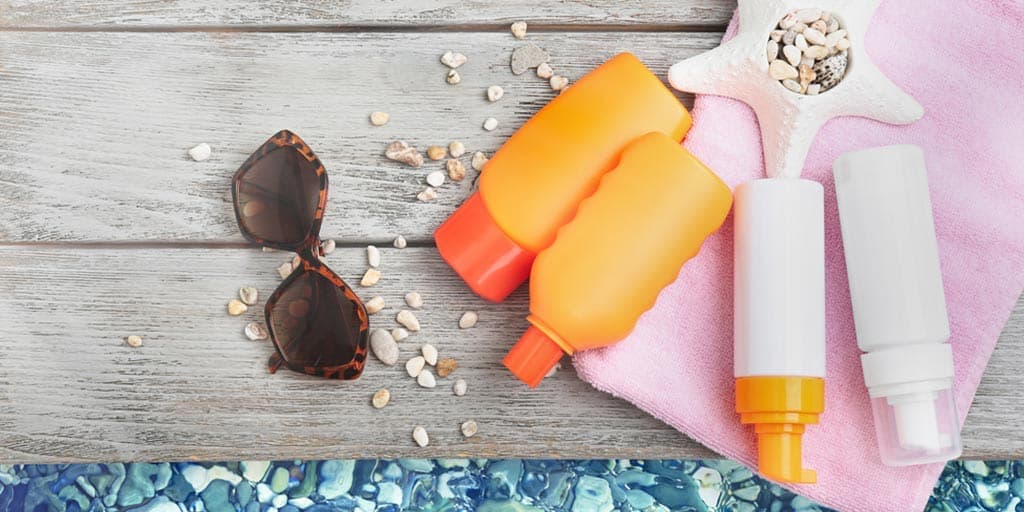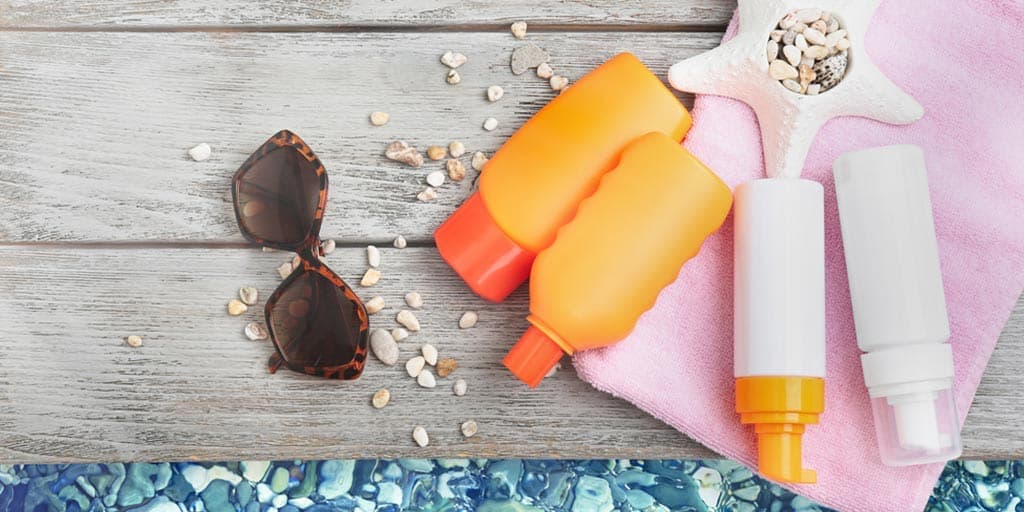 By now, we've all wised up enough to know everyday sunscreen is a beauty essential. Being healthy is the new being bronze and that doesn't just mean in the summer. Protecting your skin year 'round is the best way to guarantee it's glowing in the right way — that is, preserving it while combating the risk of serious trouble down the road.
Now's the time to thank the beach gods — and some serious scientific advancements — that you're no longer limited to classic zinc on the nose or even the streaky white lotion counterparts that came shortly after.
Today's "best sunblock" isn't just one product. It comes in all forms and functions, so incorporating sun protection into your regular routine is easy, and even exciting. For the paranoid to the picky, there's a face, body, and even hair solution to keep the sun's warm rays from taking their toll on everyone who sets foot outdoors.
Sun Protection to Try Now
Best sunblock for hair and scalp
Products that do double-duty are convenient and friendly to the budget. This leave-in conditioner from Quintessence seals and protects your locks, while giving hair and scalp protection from the sun. Safe for color-treated hair and formulated with silk proteins, green tea extract and natural oils, this conditioner may be in your rotation even when the sun doesn't shine.
Sunblocks for the girl on the go
For ladies who don't have sunscreen in their moisturizer and foundation, or for those who like to reapply throughout the day, brush-on powder blocks are an effortless way to protect the face. Stash one of these babies in your purse and you're always prepared for the impromptu picnic. Power users can dab this block on the part for head protection too!
Another option that's perfect for moms and their kids is the Sun-X sunscreen towelettes. Each single-use packet is designed to cover your legs, arms and face. (You will need to double-up if you're wearing a bikini.) Stash these in your beach tote for water- and sweat-resistant sun protection for you and your family.
Best sunblock for the pale
Spray on this scentless formula for sun protection and a buildable, self-tanning color from Supergoop. Your color will begin to develop in about two hours — if you're at the beach, you might be tempted to let your friends think your gradual tan is natural.
Best spray sunblock
If greasy fingers and palms are enough to keep you indoors, go for a no-rub-necessary spray. The finer the mist, the better. Neutrogena's Ultra Sheer Body Mist routinely gets strong reviews for the lightweight that absorbs instantly — delivering UVA/UVB protection that's water resistant and oil-free. The spray works at any angle too, so you don't have to ask strangers to apply sunscreen on your back (unless that's your go-to conversation starter, that is).
Get more Budget Fashionista